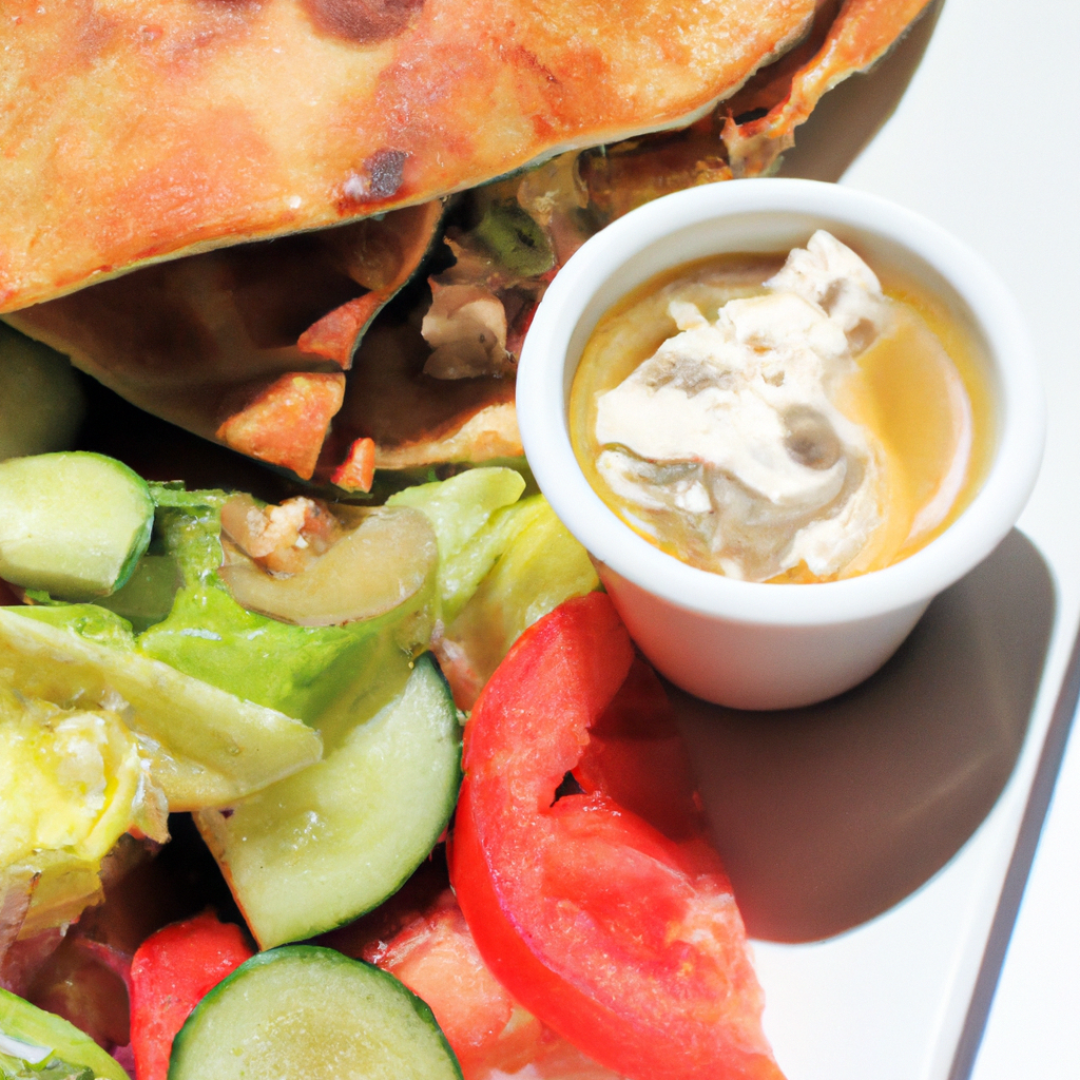 What are the health benefits of incorporating Greek salad and pita sandwiches into your lunch routine?
Indulge in Deliciousness with this Greek Salad and Pita Sandwich Lunch!
Looking for a satisfying and healthy lunch option? Look no further than this delicious Greek salad and pita sandwich combo – perfect for a mid-day pick-me-up! Loaded with veggies, protein, and lots of Mediterranean flavor, this lunch will leave you feeling full and satisfied.
Ingredients:
2 cups mixed greens
1/2 cup cherry tomatoes, halved
1/2 cup cucumber, chopped
1/4 cup red onion, thinly sliced
1/4 cup Kalamata olives
1/2 cup feta cheese, crumbled
1 grilled chicken breast, sliced
2 pieces of pita bread
1/4 cup hummus
Instructions:
In a large mixing bowl, combine the mixed greens, cherry tomatoes, cucumber, red onion, Kalamata olives, and feta cheese. Toss to combine.
Grill the chicken breast on a preheated grill or stovetop grill pan for 6-8 minutes on each side, until golden brown and cooked through. Slice the chicken and add it to the salad.
Warm up the pita bread in a toaster or on the grill. Spread the hummus on the inside of each pita.
Divide the salad mixture into two servings. Stuff each serving of salad into the pita bread to form a sandwich.
Serve immediately and enjoy!
Outro:
There you have it – a simple yet delicious recipe for a Greek salad and pita sandwich that will satisfy your cravings and leave you feeling energized for the rest of the day. Feel free to customize the recipe to your liking – add more veggies, swap out the chicken for tofu or falafel to make it vegetarian-friendly. Either way, you're sure to love this flavorful lunch option!