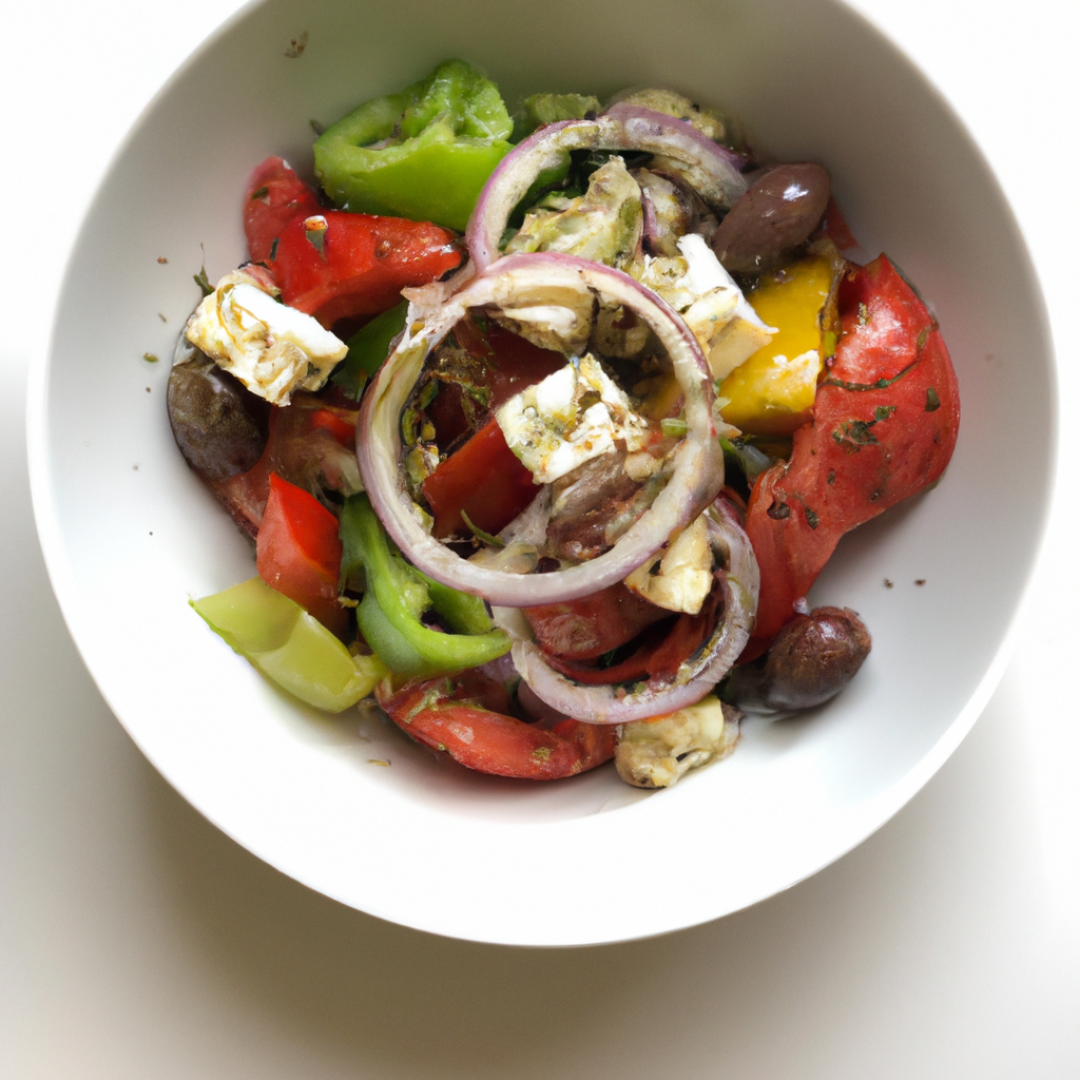 What are the key ingredients in a classic Greek salad recipe?
Elevate Your Lunch Game with a Classic Greek Salad Recipe
Intro
A classic Greek salad is a perfect light and refreshing lunch option that will give you the energy boost you need to power through your day. It's a perfect blend of crunchy vegetables, tangy olives, and creamy feta cheese. This recipe is simple to make and will quickly become a favorite in your meal planning rotation.
Ingredients
1 large head of romaine lettuce, chopped
1 red onion, thinly sliced
1 red bell pepper, sliced
1 pint cherry tomatoes, halved
1 cucumber, peeled and chopped
1 cup kalamata olives, pitted
1 cup crumbled feta cheese
1/2 cup olive oil
1/4 cup red wine vinegar
1 tbsp dried oregano
Salt and pepper to taste
Instructions
In a large bowl, toss together the lettuce, red onion, red bell pepper, cherry tomatoes, cucumber, kalamata olives, and feta cheese.
In a small bowl, whisk together the olive oil, red wine vinegar, dried oregano, salt, and pepper.
Pour the dressing over the salad and toss to combine.
Serve immediately or store in an airtight container in the refrigerator for up to 3 days.
Outro
This classic Greek salad recipe is perfect for any lunch occasion. It's quick, easy, and nutritious, making it the perfect meal to enjoy on busy workdays or lazy weekends. Feel free to customize it to your liking with your favorite veggies or a different dressing. Give it a try and taste the freshness!