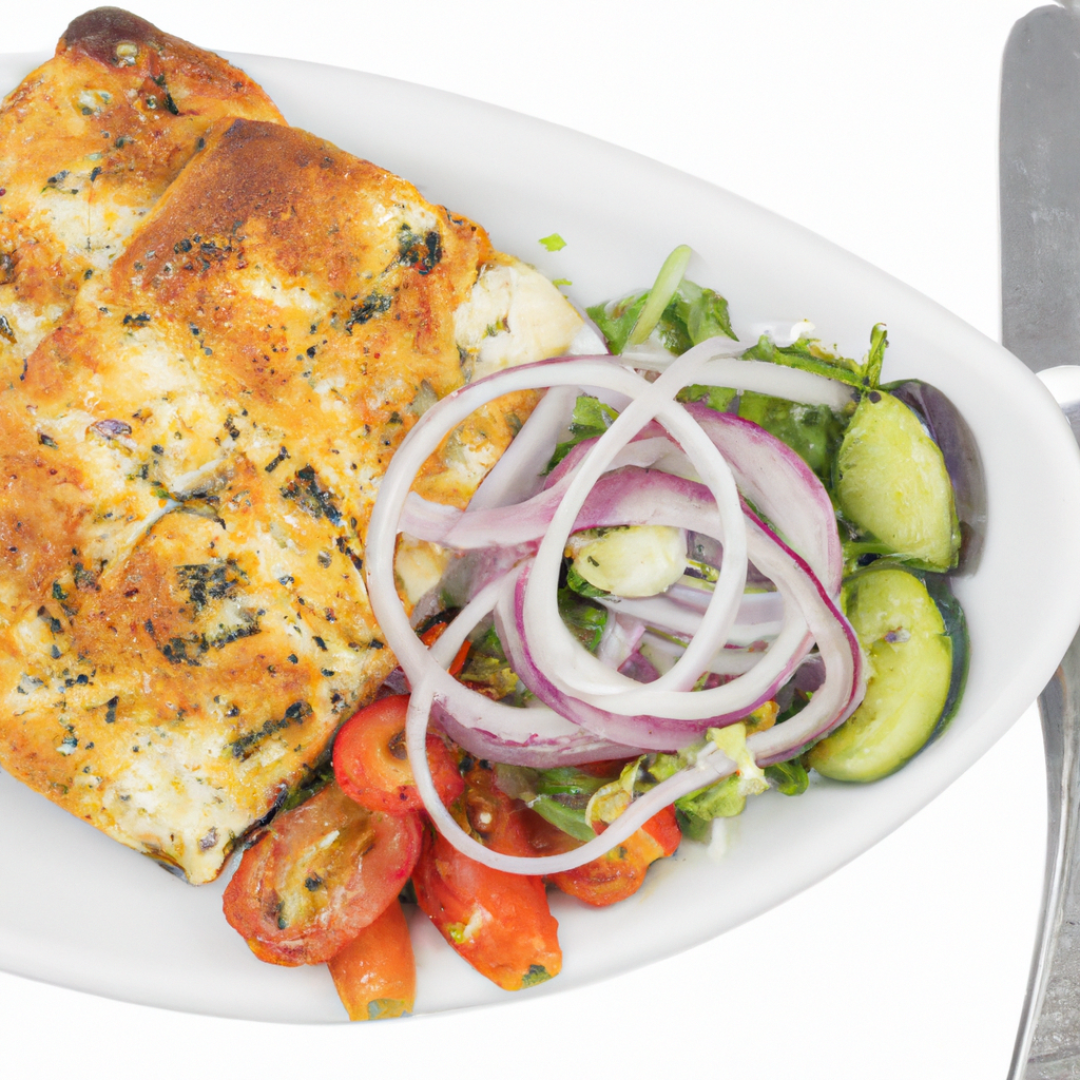 What are the key ingredients in this Greek lunch recipe?
Indulge in the Flavors of Greece with this Delicious Lunch Recipe!
Looking for a tasty and healthy lunch recipe that will transport you straight to the Mediterranean? Look no further than this mouthwatering Greek-inspired dish!
Ingredients:
1 small red onion, chopped
1 red bell pepper, sliced
1 yellow bell pepper, sliced
1 zucchini, sliced
1 eggplant, cubed
2 garlic cloves, minced
1/4 cup olive oil
1 tsp dried oregano
1/2 tsp dried thyme
1/2 cup Greek feta cheese, crumbled
1/4 cup Kalamata olives, pitted and sliced
Salt and pepper to taste
Instructions:
Preheat oven to 425°F.
In a large bowl, combine chopped onion, sliced bell peppers, sliced zucchini, cubed eggplant, and minced garlic.
Add olive oil, oregano, thyme, salt and pepper. Toss to coat.
Arrange vegetables in a single layer on a baking sheet. Roast in preheated oven for 25-30 minutes, or until vegetables are tender and beginning to brown.
Remove from oven and sprinkle feta cheese and sliced Kalamata olives over the top of the vegetables.
Return to the oven and continue to roast for an additional 5-10 minutes, or until cheese is melted and bubbly.
Remove from oven, allow to cool slightly, and serve.
Get ready to feast on a delicious and healthy lunch dish that is filled with the flavors of Greece! This roasted vegetable recipe is packed full of nutrients and has a delicious combination of savory flavors and textures. Whether you're looking to impress guests or just treat yourself to a flavorful and wholesome meal, this recipe is sure to satisfy. Bon appétit!