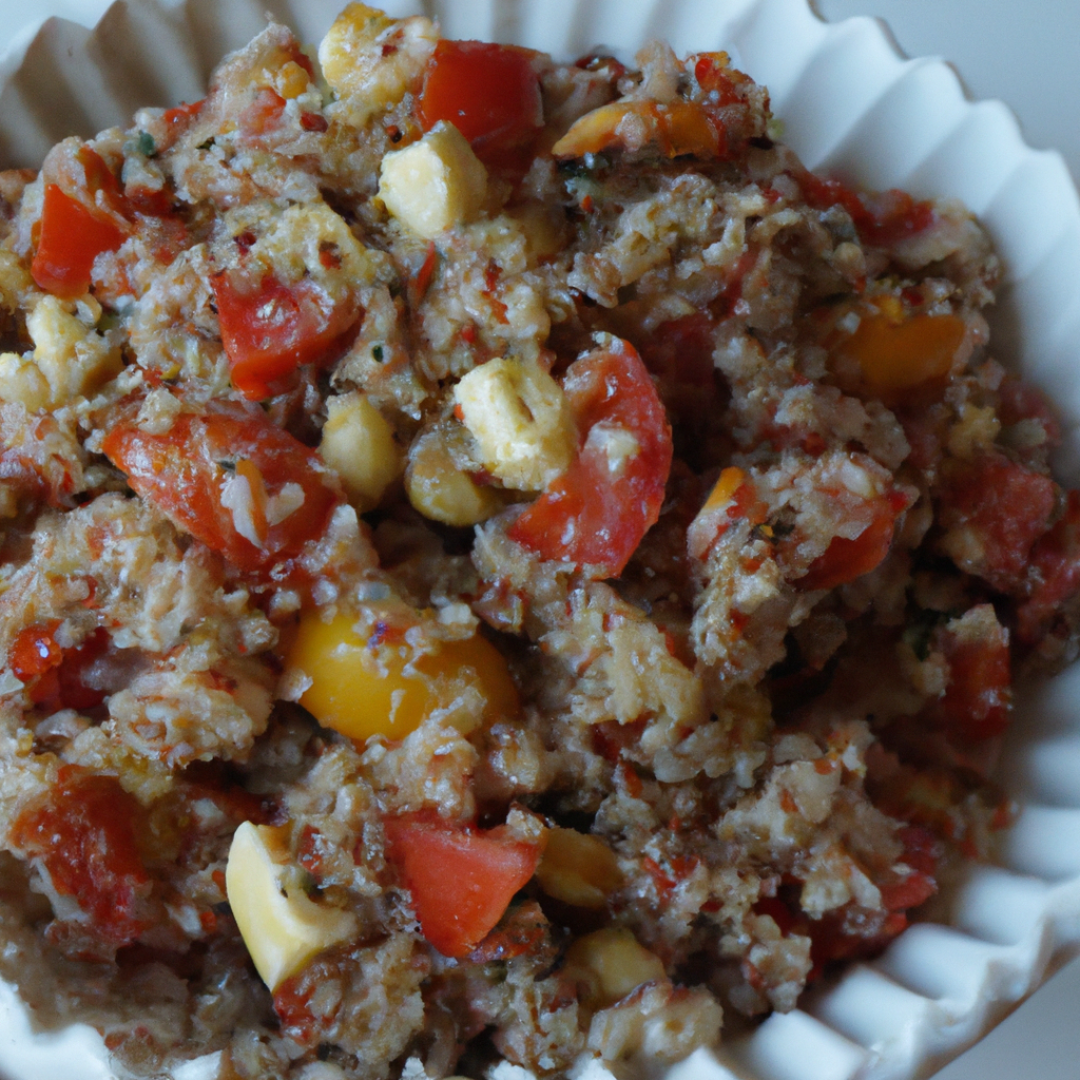 What inspired the creation of this easy Greek vegan recipe for zesty tomato and olive quinoa salad?
Mediterranean Magic: Easy Greek Vegan Recipe for Zesty Tomato and Olive Quinoa Salad
If you're looking for a healthy and flavorful salad, try our Greek vegan recipe for a zesty tomato and olive quinoa salad. This salad is easy to make and perfect for any occasion, whether you're meal prepping for the week or entertaining guests.
Ingredients:
1 cup quinoa, rinsed and drained
2 cups vegetable broth
1 can (15 oz) chickpeas, drained and rinsed
1 cup grape tomatoes, halved
1/2 cup kalamata olives, pitted and sliced
1/4 cup red onion, diced
3 cloves garlic, minced
1 lemon, juiced
2 tbsp olive oil
1 tsp dried oregano
1/2 tsp salt
1/4 tsp black pepper
1/4 cup fresh parsley, chopped
Directions:
In a medium saucepan, combine quinoa and vegetable broth. Bring to a boil. Cover and simmer for 15-20 minutes, or until all liquid is absorbed and quinoa is tender.
In a large bowl, combine cooked quinoa, chickpeas, grape tomatoes, kalamata olives, red onion, and garlic.
In a small bowl, whisk together lemon juice, olive oil, oregano, salt, and black pepper. Pour dressing over quinoa salad and toss to combine.
Garnish with fresh parsley and serve immediately or store in the refrigerator for up to 3 days.
We hope you enjoy this delicious Mediterranean-inspired salad! Not only is it easy to make, but it's also packed with protein and nutrients. Let us know in the comments how your quinoa salad turned out and any modifications you made to the recipe.