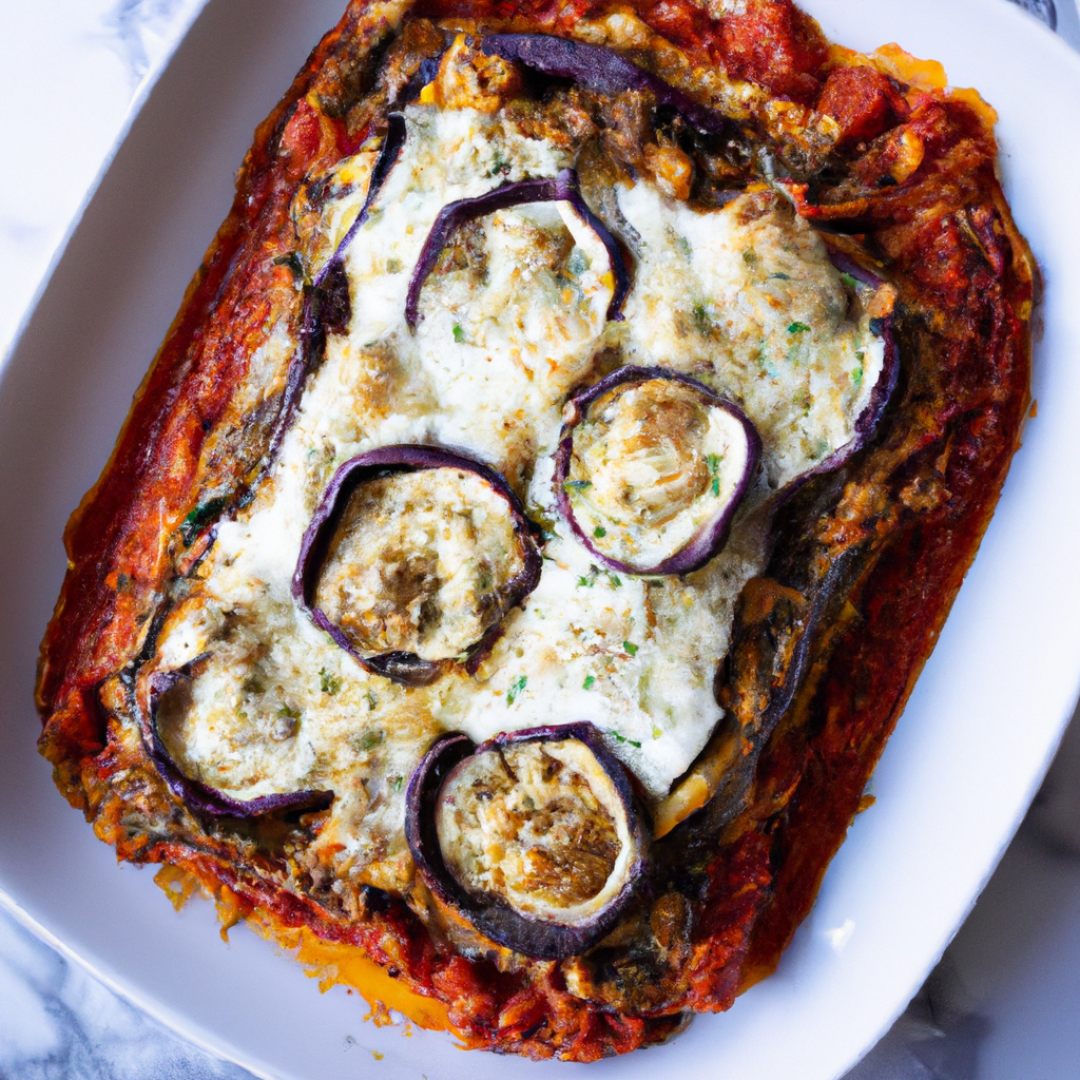 What are the main ingredients and steps to make vegan moussaka?
Try this Plant-Based Twist on a Classic Greek Dish: Vegan Moussaka Recipe
Introduction
Are you a fan of Greek cuisine but looking for a healthier option? Check out this recipe for a vegan version of moussaka. It's loaded with veggies and plant-based protein, making it a nutritious and delicious meal that everyone can enjoy.
Ingredients
2 medium eggplants, sliced
1 tbsp. of olive oil
1 onion, diced
3 cloves of garlic, minced
1 can of diced tomatoes
1 cup of red lentils
2 cups of vegetable broth
1 tsp of ground cumin
1 tsp of paprika
1 tsp of dried oregano
Salt and pepper to taste
Instructions
Preheat the oven to 375°F.
Arrange sliced eggplants on a baking sheet, brush with olive oil, and bake for 15-20 minutes, or until tender.
In a separate pan, sauté onions and garlic with oil until softened.
Add diced tomatoes, lentils, vegetable broth, ground cumin, paprika, and dried oregano. Simmer for 20 minutes or until the lentils have cooked through.
Layer the eggplant in the bottom of a 9×13-inch baking dish. Top it with the lentil-tomato mixture.
Bake the moussaka for 25-30 minutes, or until bubbly and golden brown on top.
Nutrition
The vegan moussaka is perfect for those who are health-conscious and seeking something that's low in cholesterol. A serving of this dish (about 1/6 of the recipe) contains 270 calories, 10 grams of protein, and 6 grams of fiber.