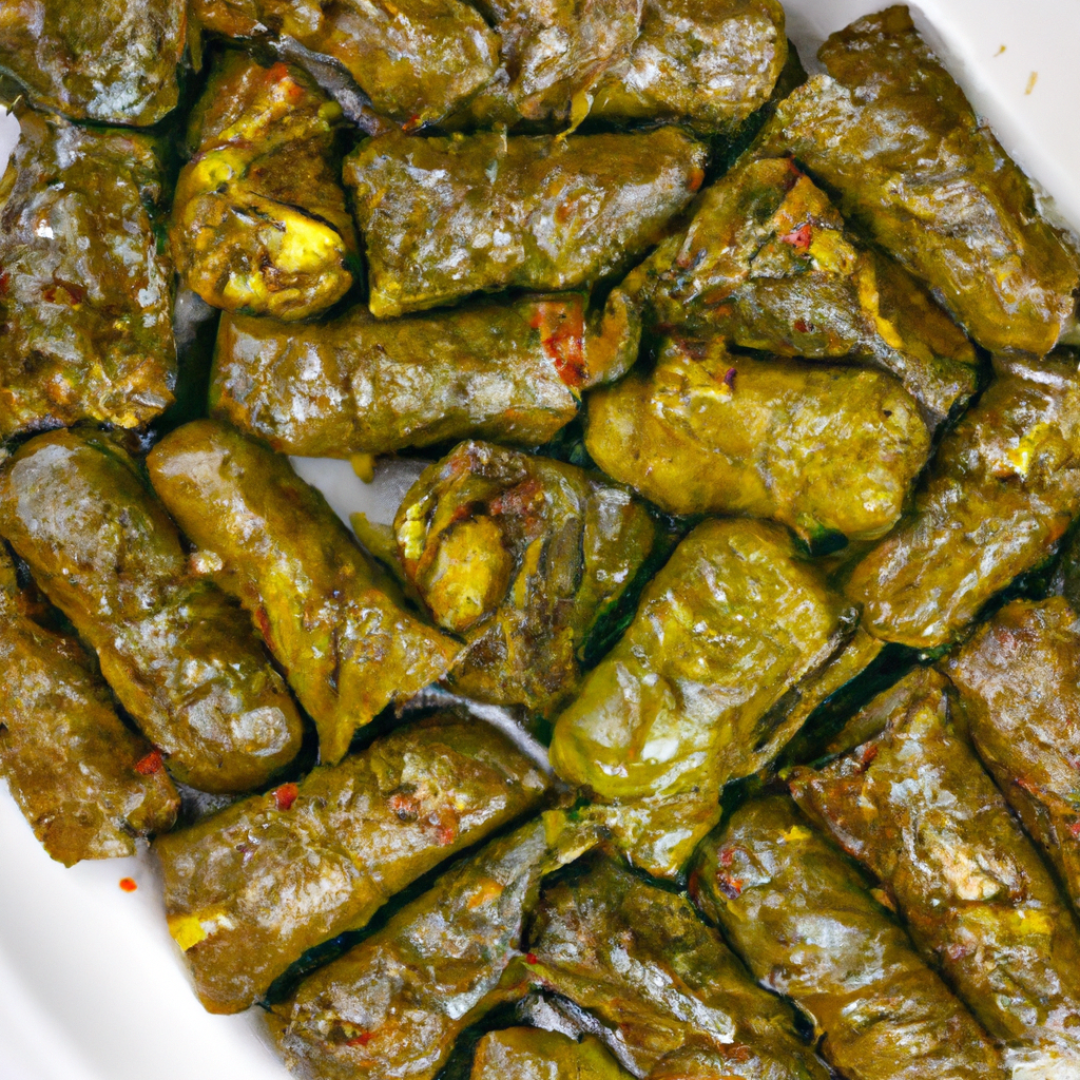 Can you provide a step-by-step guide on how to prepare delicious Dolmades, a must-try Greek appetizer?
Delicious Dolmades: A Must-Try Greek Appetizer Recipe
In the welcoming bounty of Greek cuisine, there exists an appetizer that no food lover should go without trying – dolmades. These flavorful morsels of vine leaves wrapped around a heart of rice and herbs are a signature dish of the Mediterranean. They captivate taste buds with their unique texture, aromas, and taste. Ready to whip up a batch? Let's walk through a traditional Greek dolmades recipe that you can make at home.
Ingredients
50 vine leaves (fresh or jarred)
1 1/2 cups long-grain white rice
3 onions, finely chopped
1 large bunch of dill, finely chopped
1 large bunch of mint, finely chopped
1 large bunch of parsley, finely chopped
1 cup olive oil
Salt and freshly ground black pepper, to taste
Juice of 3 lemons
Instructions
Rinse the vine leaves well, blanch them in boiling water for 2-3 minutes, then drain. Set aside.
In a large pan, sauté the onions and rice in about half of the olive oil
Pop the pan off the heat and stir in the herbs, lemon juice, remaining oil, and seasoning.
Take a vine leaf, lay it flat and add a spoonful of the filling near to the stem end.
Fold in the sides and roll up the leaf to encase the filling. Repeat with remaining leaves and filling.
Packed them closely together in a large pan, seam-side down.
Put a plate on top to keep the dolmades in place, then add boiling water until it just covers them.
Cover the pan and simmer for around 50 minutes until the leaves are tender and the filling is cooked.
Allow the Dolmades to cool in the liquid. Once cooled, drain the dolmades and reserve the remaining liquid to serve as a dipping sauce if desired.
The result? A delightful plate of traditional Greek dolmades ready to be enjoyed!
Wrapping Up
And there you have it – your homemade, authentic Greek Dolmades, a delightful appetizer that reflects the very essence of Greek cuisine. They are perfect for serving during meals, parties, or as a delectable snack in-between meals. These flavorful parcels of mouthwatering delight pack a punch, promising to be a hit in any culinary setting.
Remember, cooking is all about putting your own spin to it. So, feel free to experiment with spices, or add in extras like pine nuts or currants to suit your taste buds. Happy cooking!