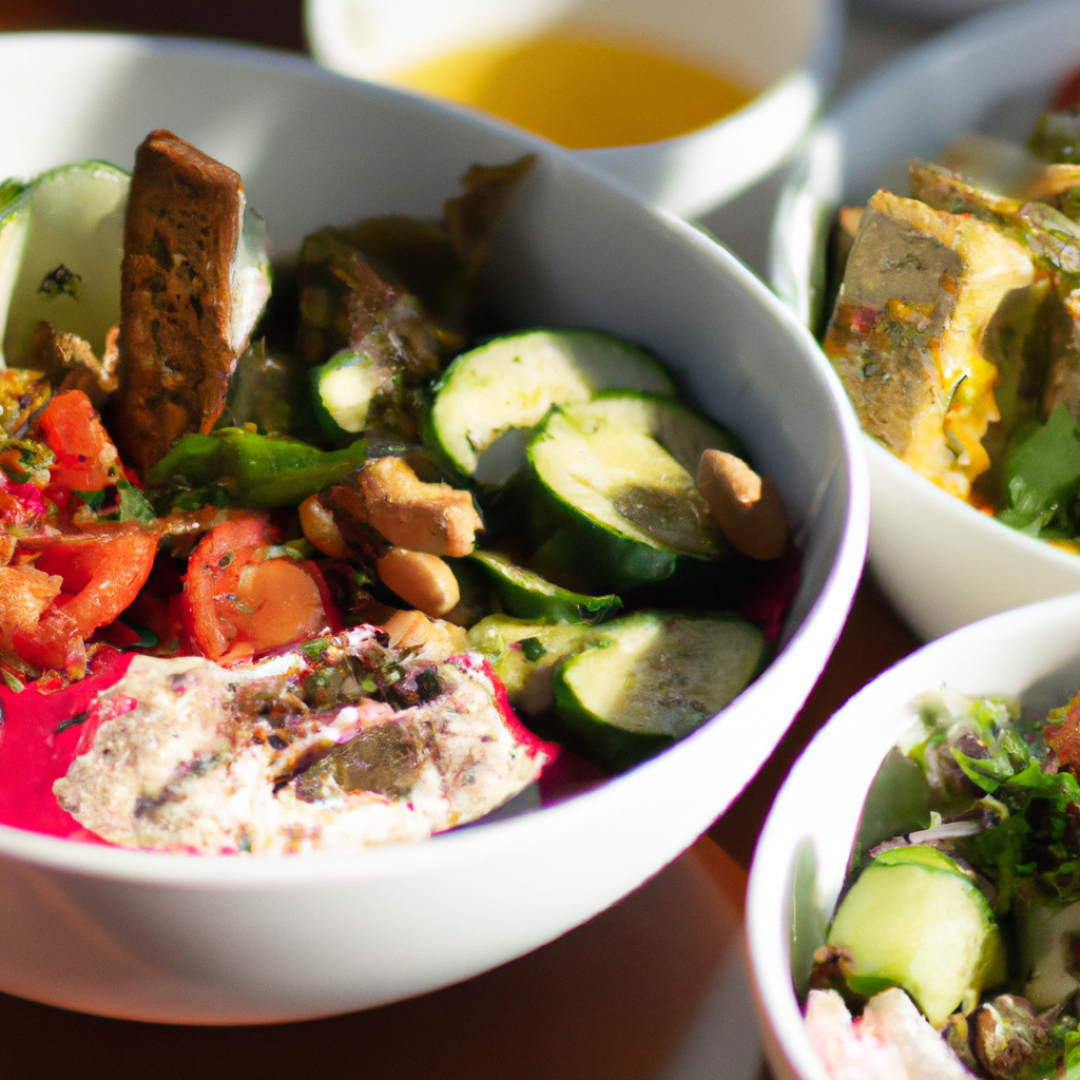 What are some traditional Greek vegan dishes that showcase the flavors of the Mediterranean?
Mediterranean Magic: Discover the Richness of Greek Vegan Cuisine
If you're someone who loves the taste of Mediterranean food but prefers to avoid meat and animal products, then you'll be thrilled to know that there are plenty of absolutely delicious vegan dishes available in Greek cuisine. With a blend of Greek flavors, exquisite spices, and high-quality vegetable ingredients, you can enjoy an amazing meal that not only satisfies your appetite but also provides you with essential nutrients and vitamins. Here is a recipe for vegan moussaka, one of the most popular dishes of Greek cuisine that anyone can enjoy without missing the taste of meat or dairy products.
Vegan Moussaka
Ingredients:
2 eggplants, sliced into rounds
1 zucchini, sliced into rounds
1 yellow onion, minced
1 cup red lentils
4 cloves garlic, minced
2 tablespoons tomato paste
2 tablespoons olive oil
1 teaspoon dried oregano
1 teaspoon dried basil
1 teaspoon ground cinnamon
Salt and pepper to taste
1 cup soy milk
1 tablespoon cornstarch
Vegan mozzarella cheese
Instructions:
Preheat oven to 375 degrees Fahrenheit.
Arrange the eggplant and zucchini slices on a baking sheet, sprinkle with salt and pepper and drizzle with olive oil. Bake for 15-20 minutes or until softened and lightly browned.
In the meantime, heat 2 tablespoons of olive oil in a skillet over medium heat. Add the minced onion and garlic and sauté until the onion is translucent and fragrant.
Add the red lentils, tomato paste, dried oregano, dried basil, ground cinnamon, salt, and pepper to the skillet. Add enough water to cover the lentils, stir well, and bring to a simmer. Cook for about 15-20 minutes or until the lentils are tender and the liquid has evaporated.
In a saucepan, mix 1 cup of soy milk with 1 tablespoon of cornstarch and bring to a boil while whisking continuously. Once the mixture thickens, remove from heat.
Spread the lentil mixture in a 9×13 baking dish, then layer the baked eggplant and zucchini on top. Pour the thickened soy milk mixture over the top of the vegetables, and top with vegan mozzarella cheese.
Bake in the preheated oven for about 30 minutes or until the cheese is melted and golden brown on top. Serve hot and enjoy!
Outro
Those who adopted a vegan lifestyle usually struggle with finding foods devoid of animal products and bursting with flavor, but with this recipe, they will agree that they don't have to choose between taste and their ethics.
Vegan moussaka is perfect for gatherings with friends, and its flavor remains on the taste buds long after the meal is finished. So, whether you're a long-term vegan or just dipping your toes into the plant-based pool, this dish will undoubtedly tick all the right boxes.