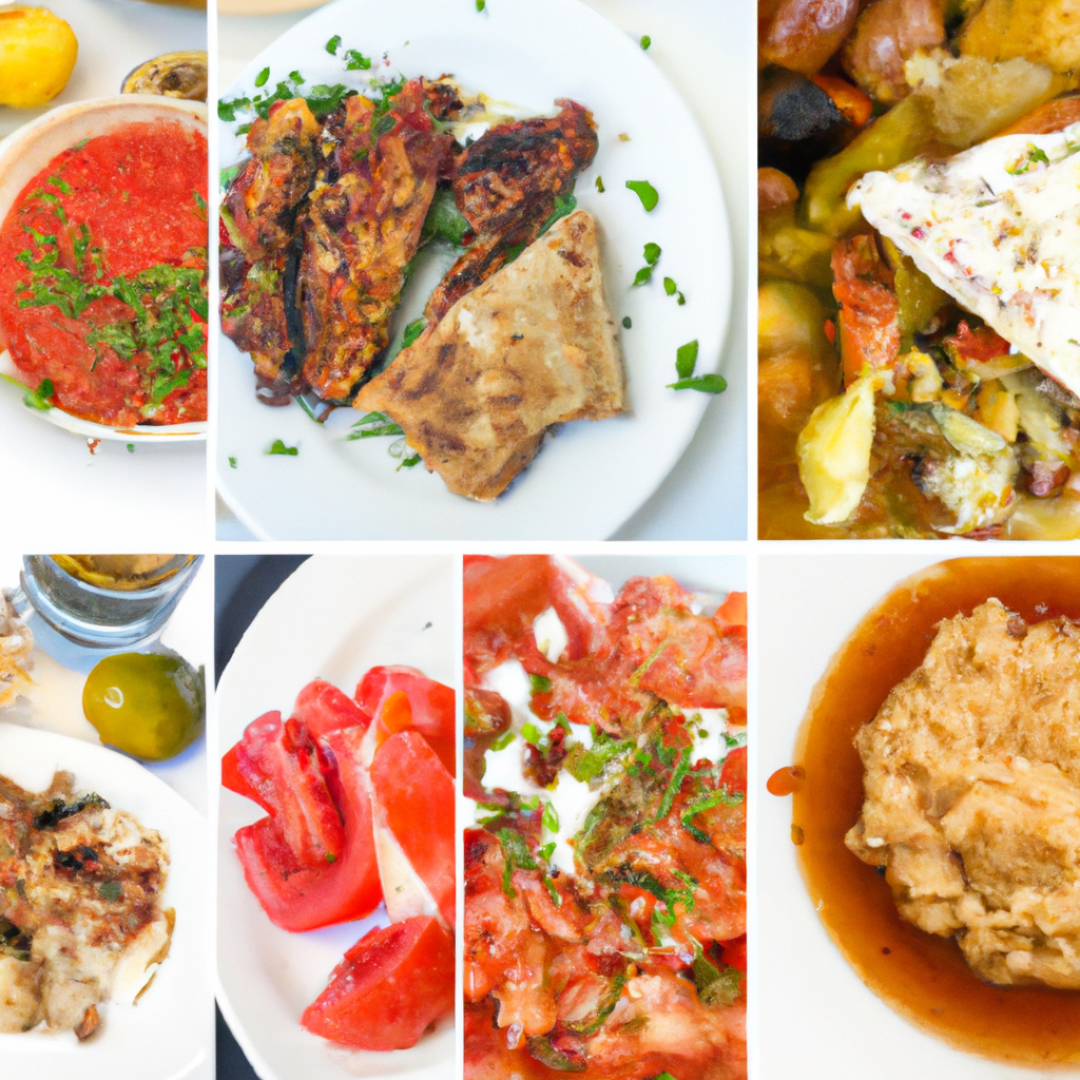 What ingredients are needed to make the Greek lunch recipe?
**Intro:**
Are you in the mood for a light and flavorful lunch? Why not transport yourself to the Mediterranean with this delightful Greek dish? It's easy to make and will surely leave your taste buds satisfied. So buckle up and let's get cooking!
**Ingredients:**
– 1 pound of chicken breasts, cut into cubes
– 1 red onion, chopped
– 1 red bell pepper, chopped
– 1 yellow bell pepper, chopped
– 1/2 cup of kalamata olives, pitted
– 1/2 cup of feta cheese, crumbled
– 2 tablespoons of olive oil
– 1 tablespoon of dried oregano
– Salt and pepper to taste
**Instructions:**
1. Start by heating the olive oil in a large skillet over medium-high heat.
2. Once the oil is hot, add in the chicken breast cubes and cook until golden brown and cooked through, around 5 to 7 minutes.
3. Remove the chicken from the skillet and set aside.
4. In the same skillet, add in the chopped onion and cook until softened and slightly browned, around 5 minutes.
5. Next, add in the chopped red and yellow bell peppers to the skillet and cook for an additional 5 minutes until they are softened.
6. Add the chicken back to the skillet and mix together with the vegetables.
7. Add in the kalamata olives and oregano. Stir well and cook for an additional 2-3 minutes.
8. Remove the skillet from heat and add in the crumbled feta cheese.
9. Give the mixture a final stir and you're ready to serve!
**Outro:**
Voila! Your delightful Greek lunch is ready to be enjoyed. This dish is perfect for any day of the week and will surely bring a taste of the Mediterranean to your table. Enjoy!