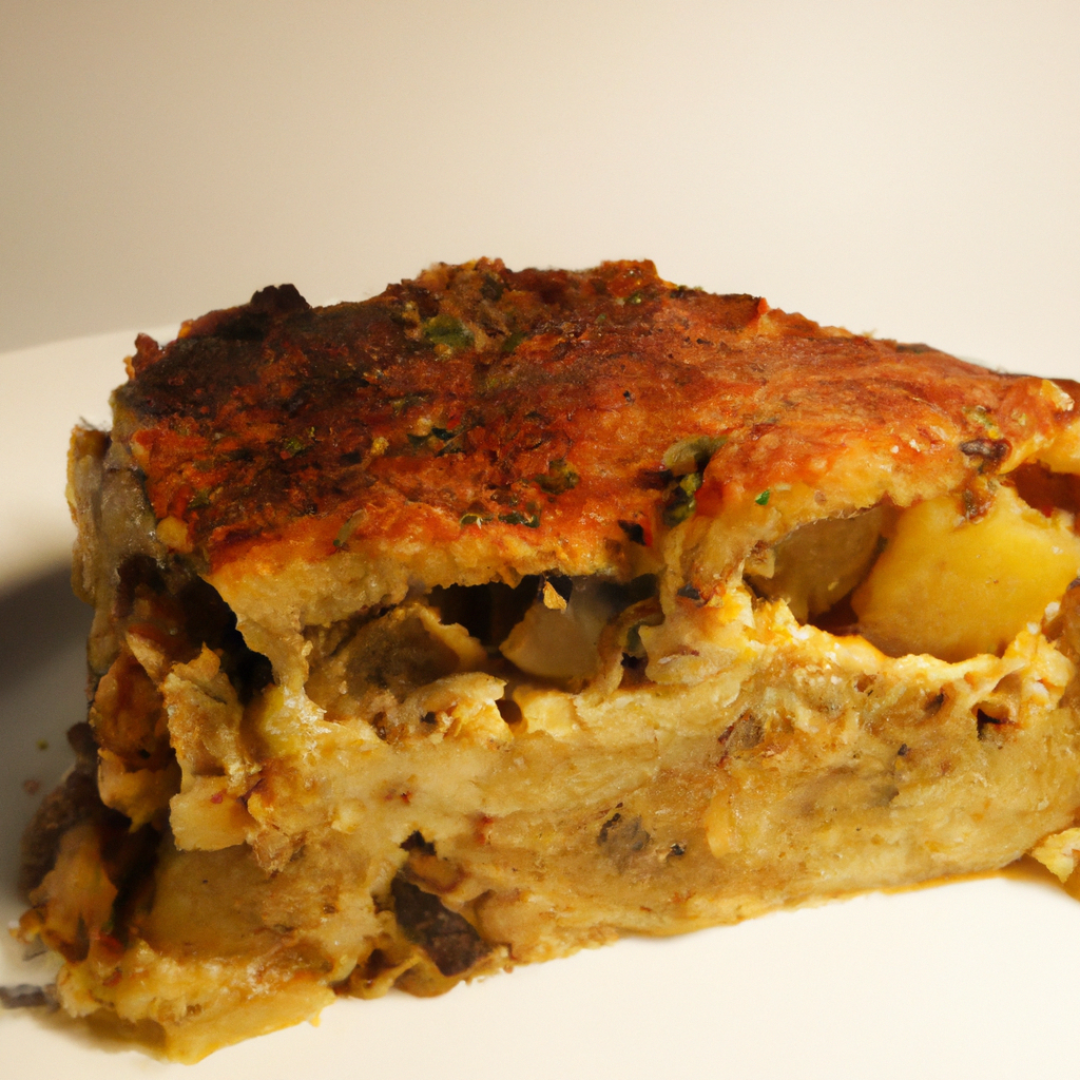 What makes this Greek Vegan Moussaka stand out from the traditional meat-based version?
Mouthwatering Greek Vegan Moussaka
If you're looking for a hearty and satisfying dish that's completely plant-based, this Greek vegan moussaka is just the thing. Layered with tender eggplant, hearty lentils, and a rich tomato sauce, this classic dish gets a delicious plant-based twist that will have you coming back for seconds.
Ingredients
2 large eggplants, sliced
1/2 cup olive oil
1 onion, chopped
4 cloves garlic, minced
1 can lentils, drained and rinsed
1 can diced tomatoes
2 tbsp tomato paste
1 tsp dried oregano
1/2 tsp dried thyme
1/4 tsp ground cinnamon
Salt and pepper, to taste
Instructions
Preheat the oven to 375°F (190°C).
Brush the eggplant slices with olive oil and season with salt and pepper. Place them on a baking sheet and bake for 20-25 minutes, until tender.
In a large skillet, heat the remaining olive oil over medium heat. Add the onion and garlic and cook for 5-7 minutes, until softened.
Add the lentils, diced tomatoes, tomato paste, oregano, thyme, cinnamon, salt, and pepper. Cook for 10-15 minutes, until the sauce has thickened.
In a large baking dish, layer the eggplant slices and lentil mixture, starting and ending with the eggplant. Bake for 30-35 minutes, until heated through.