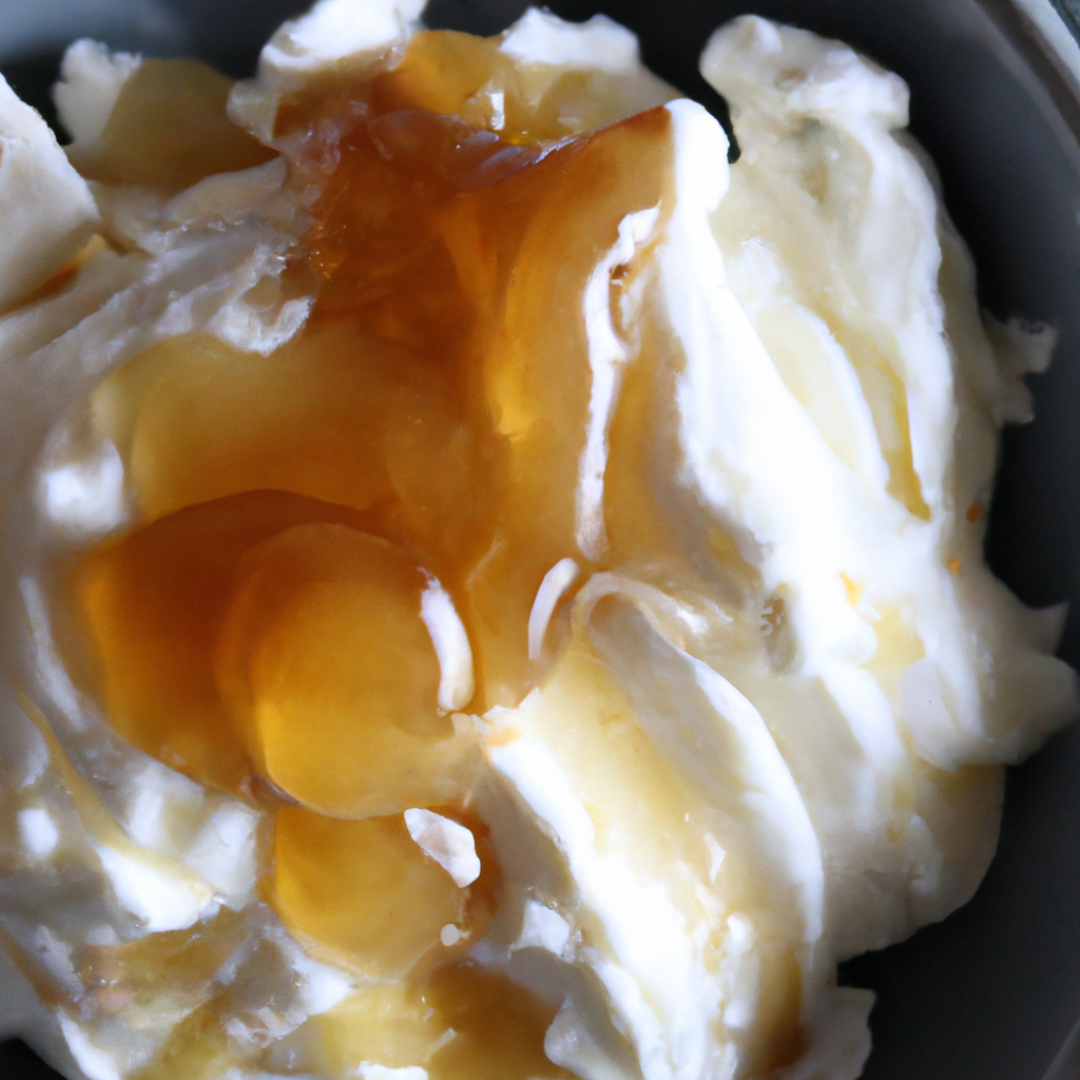 How can Greek yogurt aid in maintaining a healthy diet?
Mouthwatering Greek Yogurt and Honey Breakfast Bowl
Prep Time: 5 minutes
Cook Time: 0 minutes
Total Time: 5 minutes
Serves: 1
Ingredients:
1 cup Greek yogurt
2 tbsp honey
1/2 cup mixed berries (strawberries, blueberries, and raspberries)
1/4 cup granola
Instructions:
In a bowl, mix the Greek yogurt and honey together until well combined.
Add the mixed berries and granola on top of the yogurt mixture.
Enjoy your delicious Greek yogurt and honey breakfast bowl!
Looking for a quick and easy breakfast bowl that will leave you feeling energized and satisfied for the whole morning? Try this mouthwatering Greek yogurt and honey breakfast bowl recipe!
Thank you for trying out this recipe! We hope you enjoyed it as much as we did. Don't forget to share this recipe with your family and friends!