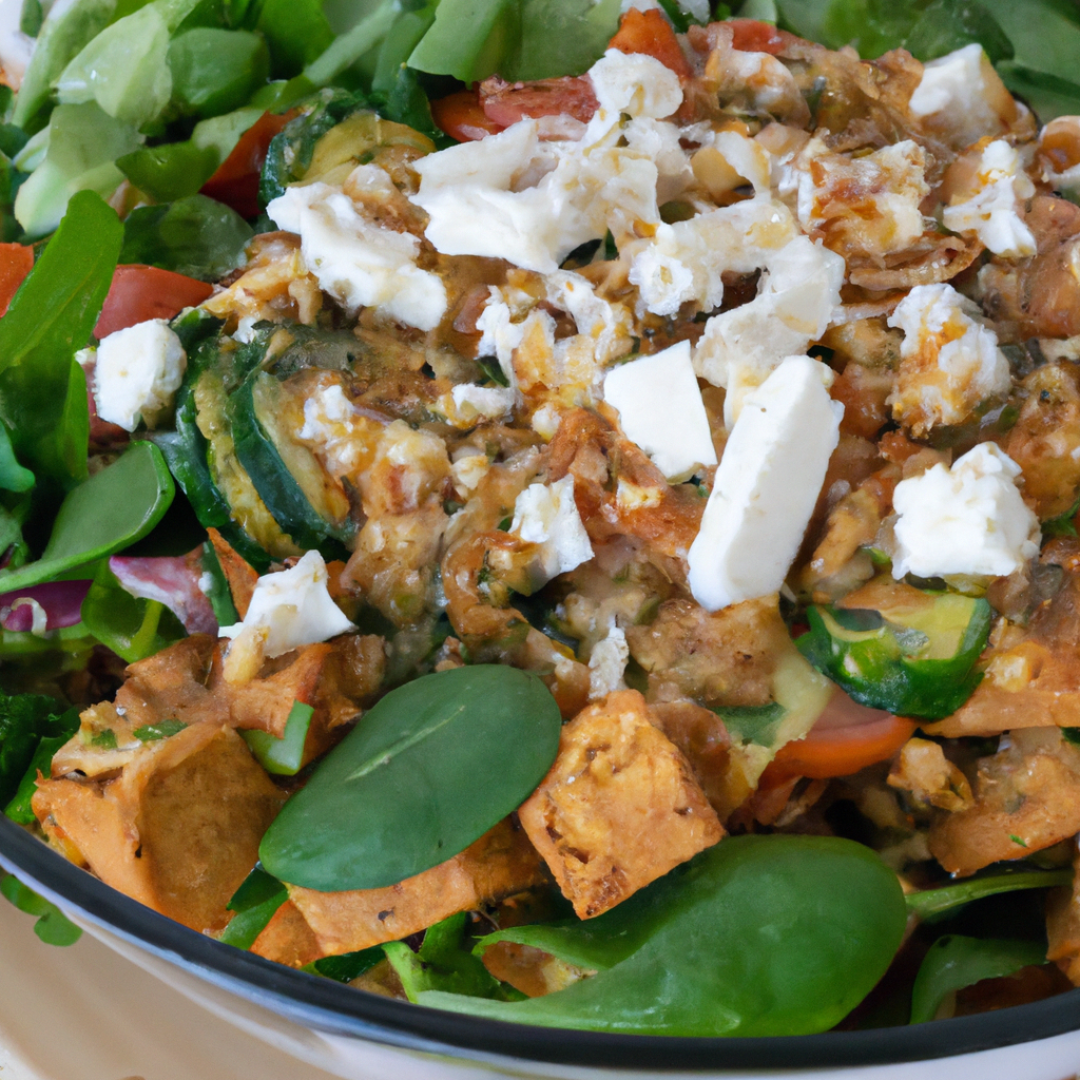 What are the key ingredients and cooking techniques for creating a Greek-style vegan meal?
Mediterranean Magic: The Best Greek Vegan Recipe You'll Ever Try
A Mouth-Watering Dish Packed with Mediterranean Flavors and Vegan Goodness
Do you love the flavors of the Mediterranean but want to skip the meat? Look no further than this delicious vegan Greek recipe! With fresh ingredients like chickpeas, tomatoes, cucumbers, and olives, this dish features all the hallmarks of Greek cuisine in a healthy and 100% plant-based package.
Here's what you'll need:
1 can of chickpeas, drained and rinsed
1 pint of cherry tomatoes, halved
1 English cucumber, chopped
1/2 cup of Kalamata olives, pitted and chopped
1/2 cup of red onion, diced
1/4 cup of fresh parsley, chopped
1/4 cup of fresh mint, chopped
1/4 cup of red wine vinegar
1/4 cup of extra-virgin olive oil
1/2 teaspoon of garlic powder
1/2 teaspoon of dried oregano
Salt and pepper to taste
Instructions:
In a large mixing bowl, combine the chickpeas, cherry tomatoes, cucumber, Kalamata olives, red onion, parsley, and mint.
In a separate mixing bowl, whisk together the red wine vinegar, olive oil, garlic powder, and oregano until thoroughly combined.
Pour the dressing over the chickpea mixture and stir gently until everything is evenly coated.
Add salt and pepper to taste, then serve chilled or at room temperature. This dish can be enjoyed on its own as a refreshing salad, or served over brown rice or quinoa for a heartier meal.
With its bright colors, bold flavors, and healthy ingredients, this vegan Greek recipe is sure to become a staple in your Mediterranean-inspired kitchen. Enjoy!