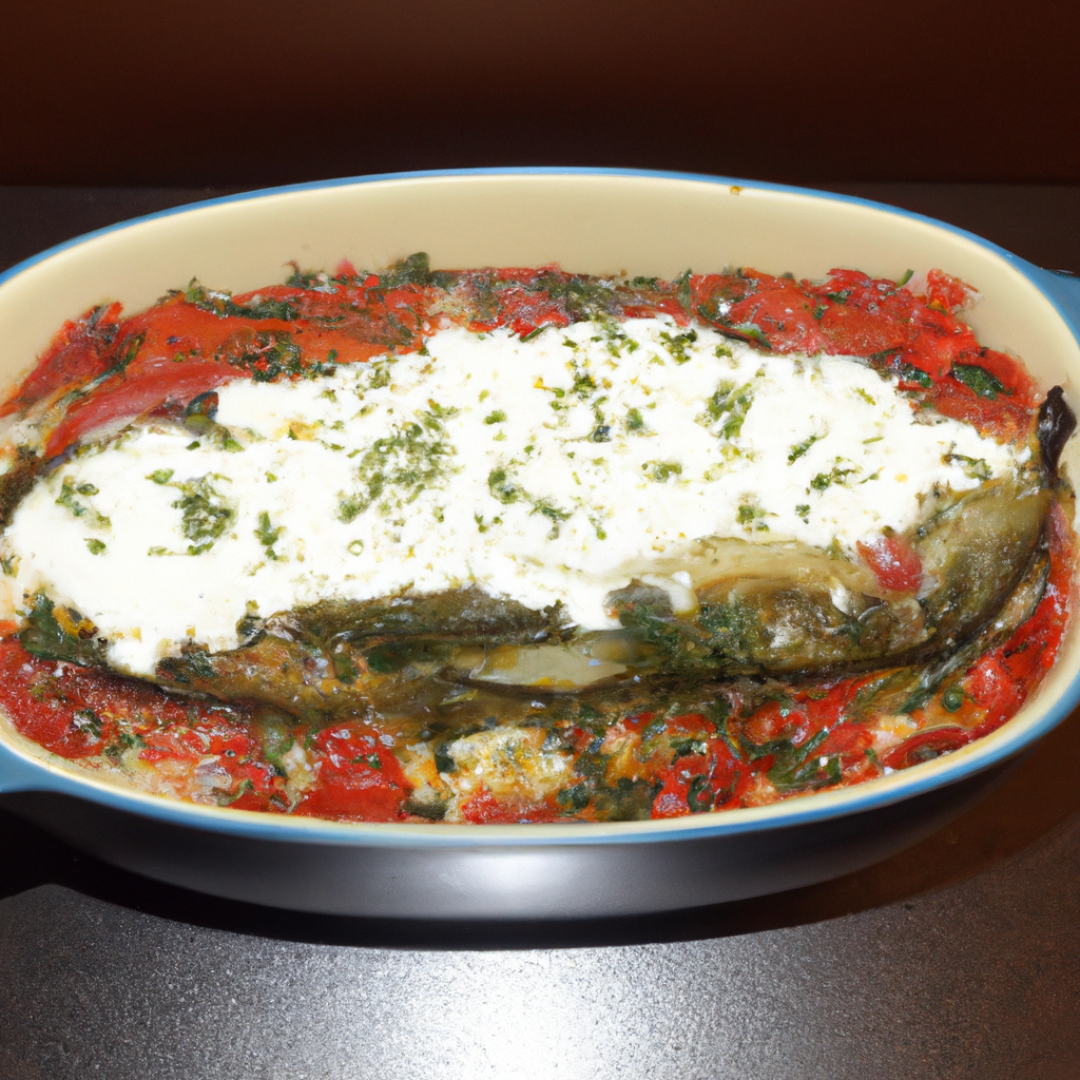 What makes this Greek dinner recipe unique and flavorful?
Savor the Flavors of Greece with this Delicious Dinner Recipe!
Discover the rich and mouthwatering flavors of Greece with this delicious dinner recipe! Made with fresh ingredients and traditional Greek spices, this dish will transport your taste buds straight to the Mediterranean.
Preparation time: 20 minutes
Cooking time: 45 minutes
Servings: 4
Ingredients
| | |
| --- | --- |
| 1 lb. ground lamb | 1 large onion, chopped |
| 2 cloves garlic, minced | 1/4 cup fresh parsley, chopped |
| 1 tsp. cumin | 1 tsp. dried oregano |
| 1 tsp. salt | 1/2 tsp. black pepper |
| 2 tbsp. olive oil | 2 cups chicken broth |
| 1 cup uncooked orzo pasta | 1/4 cup crumbled feta cheese |
Directions
Preheat your oven to 375°F (190°C).
In a large skillet, cook the ground lamb over medium heat until browned and fully cooked, about 10 minutes. Remove from skillet and set aside.
In the same skillet, heat the olive oil over medium heat. Add the chopped onion and garlic and sauté for about 5 minutes, until soft and translucent.
Stir in the cooked lamb, cumin, dried oregano, salt, and black pepper. Cook for another 2-3 minutes, stirring occasionally.
Add the chicken broth and uncooked orzo to the skillet, stirring well to combine.
Cover the skillet and bake in the preheated oven for about 25-30 minutes, until the orzo is fully cooked and the liquid has been absorbed.
Sprinkle crumbled feta cheese over the top of the lamb and orzo mixture and return to the oven for another 5-10 minutes, until the cheese is melted and slightly browned.
Remove from the oven and let cool for a few minutes before serving. Enjoy!