What ingredients are needed to make this Authentic Greek lunch recipe?
Mediterranean Delight: Try this Authentic Greek Lunch Recipe Today!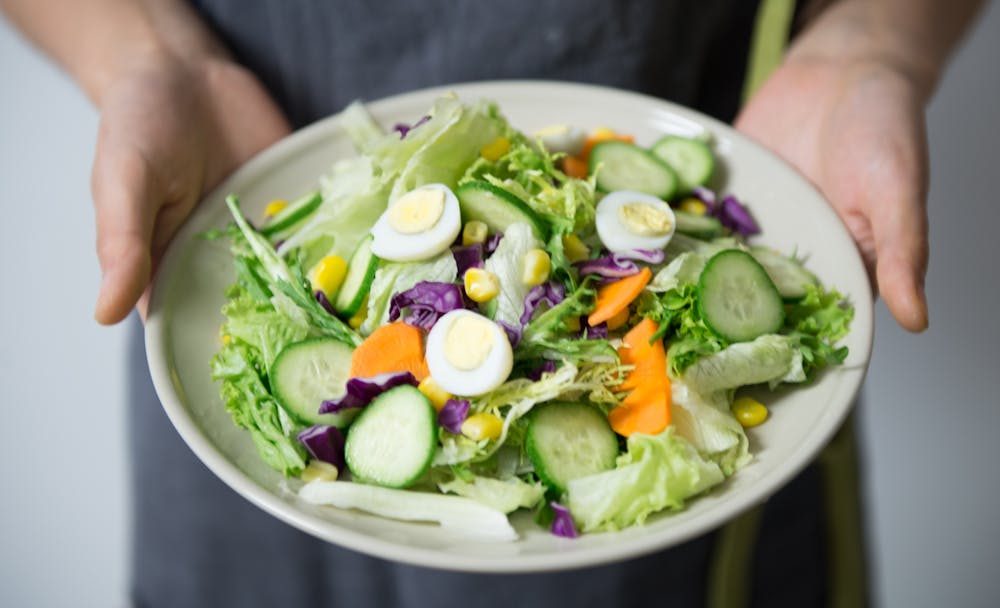 If you're a fan of Mediterranean cuisine, you'll love this simple and delicious Greek lunch recipe. With fresh veggies, protein-packed beans, and a tangy dressing, it's the perfect way to fuel your body and satisfy your taste buds.
Ingredients:
1 cup cooked chickpeas
1/2 cucumber, diced
1/2 red onion, sliced
1/2 bell pepper, sliced
1 avocado, diced
1/4 cup kalamata olives, pitted and sliced
1/4 cup crumbled feta cheese
1/4 cup extra-virgin olive oil
3 tbsp fresh lemon juice
1 tsp dried oregano
1/2 tsp salt
1/4 tsp black pepper
Instructions:
In a large bowl, combine the chickpeas, cucumber, red onion, bell pepper, avocado, olives, and feta cheese.
In a small bowl, whisk together the olive oil, lemon juice, oregano, salt, and black pepper to make the dressing.
Pour the dressing over the salad and toss gently to coat.
Serve immediately and enjoy!