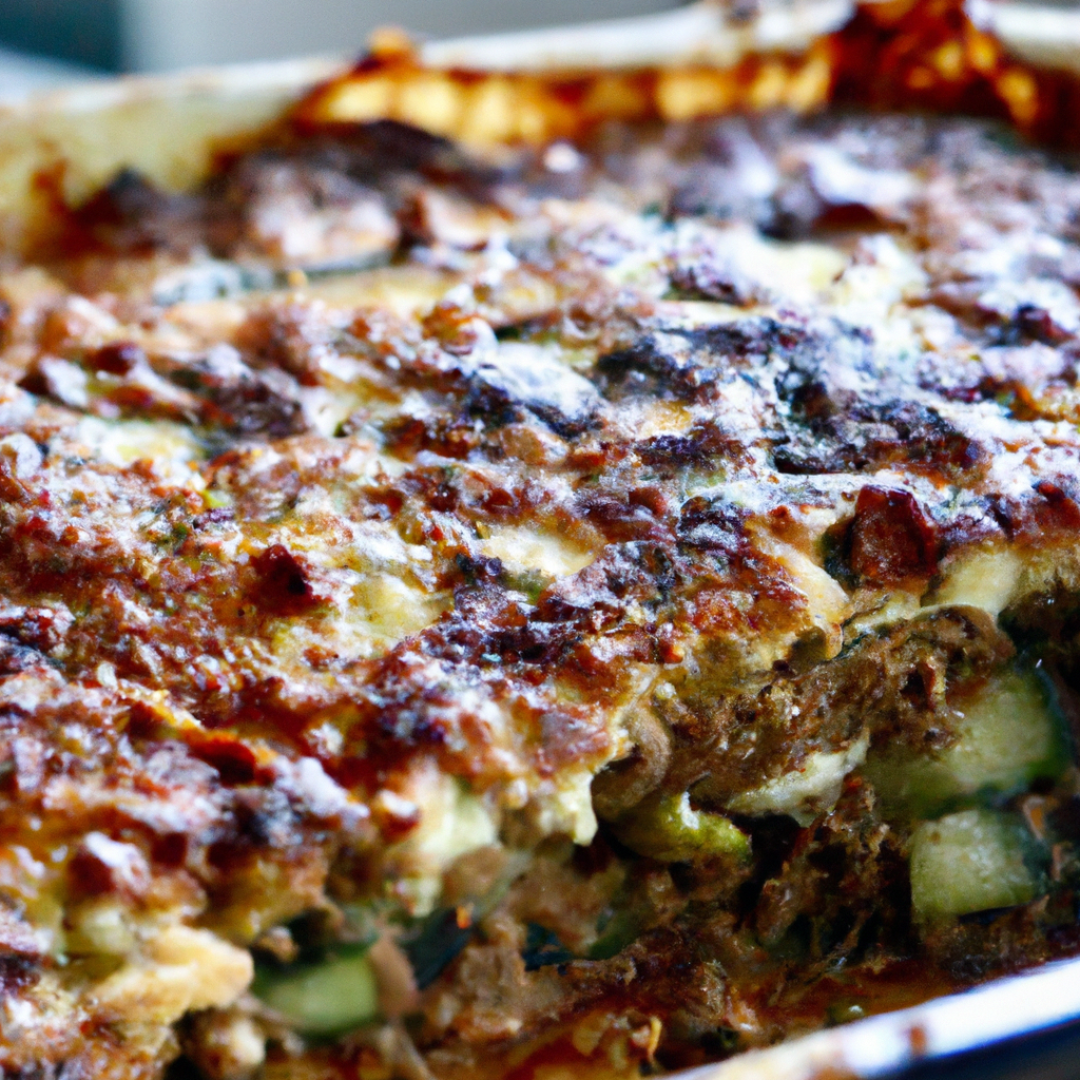 What ingredients are used to make this vegan moussaka and how do they differ from the traditional recipe?
Deliciously Authentic Greek Vegan Moussaka
A Healthier Twist on a Classic Dish
Ingredients
3 eggplants, sliced into rounds
2 potatoes, sliced into rounds
1 onion, chopped
3 garlic cloves, minced
1 red bell pepper, chopped
1 green bell pepper, chopped
1 can (15 oz) chickpeas, drained and rinsed
1 can (15 oz) diced tomatoes
1/4 cup tomato paste
1/4 cup olive oil
2 tsp dried oregano
1 tsp ground cinnamon
1/2 tsp ground nutmeg
Salt and black pepper
1/2 cup breadcrumbs
1/4 cup chopped fresh parsley
Instructions
Preheat the oven to 375°F.
Spread the eggplant and potato slices on separate baking sheets, drizzle with olive oil and sprinkle with salt.
Bake for 20-25 minutes, until the vegetables are tender and slightly golden.
Meanwhile, in a large skillet, heat the olive oil over medium heat.
Add the chopped onion and cook until translucent.
Add the minced garlic, chopped bell peppers, chickpeas, diced tomatoes, tomato paste, oregano, cinnamon, nutmeg, salt, and black pepper.
Simmer for 10-15 minutes, until the sauce has thickened.
Grease a 9×13 inch baking dish and spread a layer of the eggplant slices on the bottom.
Add a layer of the potato slices on top of the eggplant.
Spoon the tomato and chickpea mixture on top of the potatoes.
Repeat with another layer of eggplant, potatoes, and tomato mixture.
Sprinkle breadcrumbs on top of the moussaka.
Bake in the preheated oven for 30-35 minutes, until the top is crispy and golden.
Serve hot, garnished with chopped fresh parsley.
Variations
You can replace the eggplant and potatoes with zucchini and sweet potatoes for a different flavor and texture. You can also add vegan cheese on top of the moussaka, or serve it with a side salad of lettuce, tomato, and cucumber.
Nutritional Information
Serving size: 1/8 of the moussaka
Calories per serving: 252
Total fat: 10g
Saturated fat: 1g
Cholesterol: 0mg
Sodium: 386mg
Total carbohydrate: 37g
Dietary fiber: 11g
Sugars: 7g
Protein: 8g
"This vegan moussaka is a healthier version of the classic Greek dish, without sacrificing any of the flavor or texture. It's loaded with vegetables and spices, and it's perfect for a weeknight dinner or a special occasion."