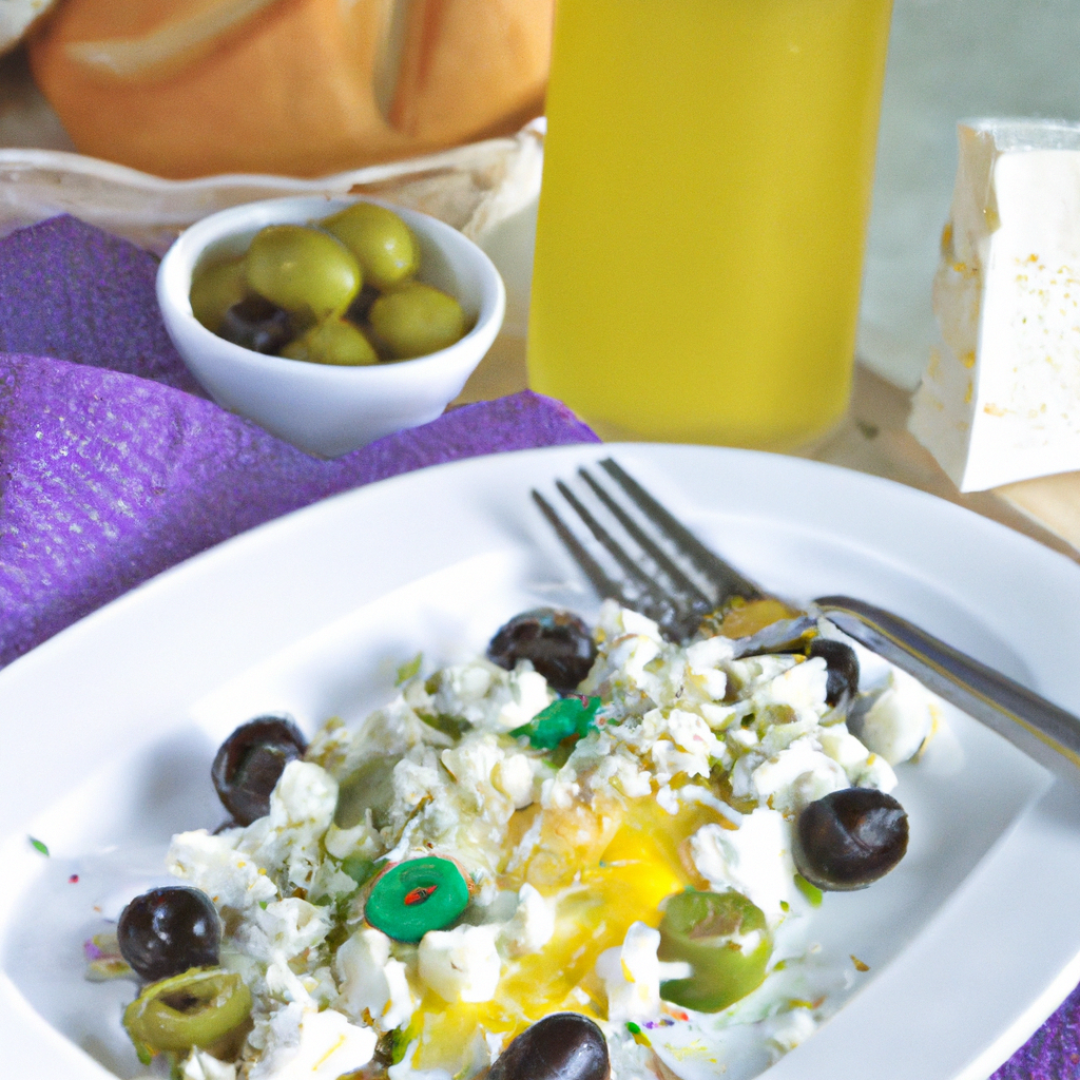 What ingredients are needed for the Greek breakfast recipe featured in the article?
Indulge in a Taste of Greece with this Flavorful Breakfast Recipe
Start your morning right with this delicious and healthy breakfast recipe inspired by the flavors of Greece. With just a few simple ingredients, you can create a dish that will transport your taste buds to the Mediterranean.
Ingredients:
4 ripe tomatoes, chopped
1 red onion, chopped
1 bell pepper, chopped
1/2 cup crumbled feta cheese
4 eggs
2 tbsp olive oil
1 tsp dried oregano
1/2 tsp salt
Freshly ground black pepper, to taste
Instructions:
Preheat the oven to 375°F (190°C).
Heat the olive oil in a large skillet over medium heat. Add the chopped onion and bell pepper, and cook until softened, about 5 minutes.
Add the chopped tomatoes, oregano, salt, and black pepper, and stir to combine. Cook for an additional 5 minutes.
Transfer the tomato mixture to an oven-safe baking dish. Use a spoon to make four indentations in the tomato mixture, and crack an egg into each indentation.
Sprinkle the crumbled feta cheese over the top of the tomato and egg mixture.
Bake for 15 to 20 minutes, or until the eggs are cooked to your liking.
Remove from the oven and allow to cool for a few minutes before serving.
This dish is perfect served with a slice of fresh crusty bread or a side of Greek yogurt. Enjoy the bright flavors of Greece in every bite!