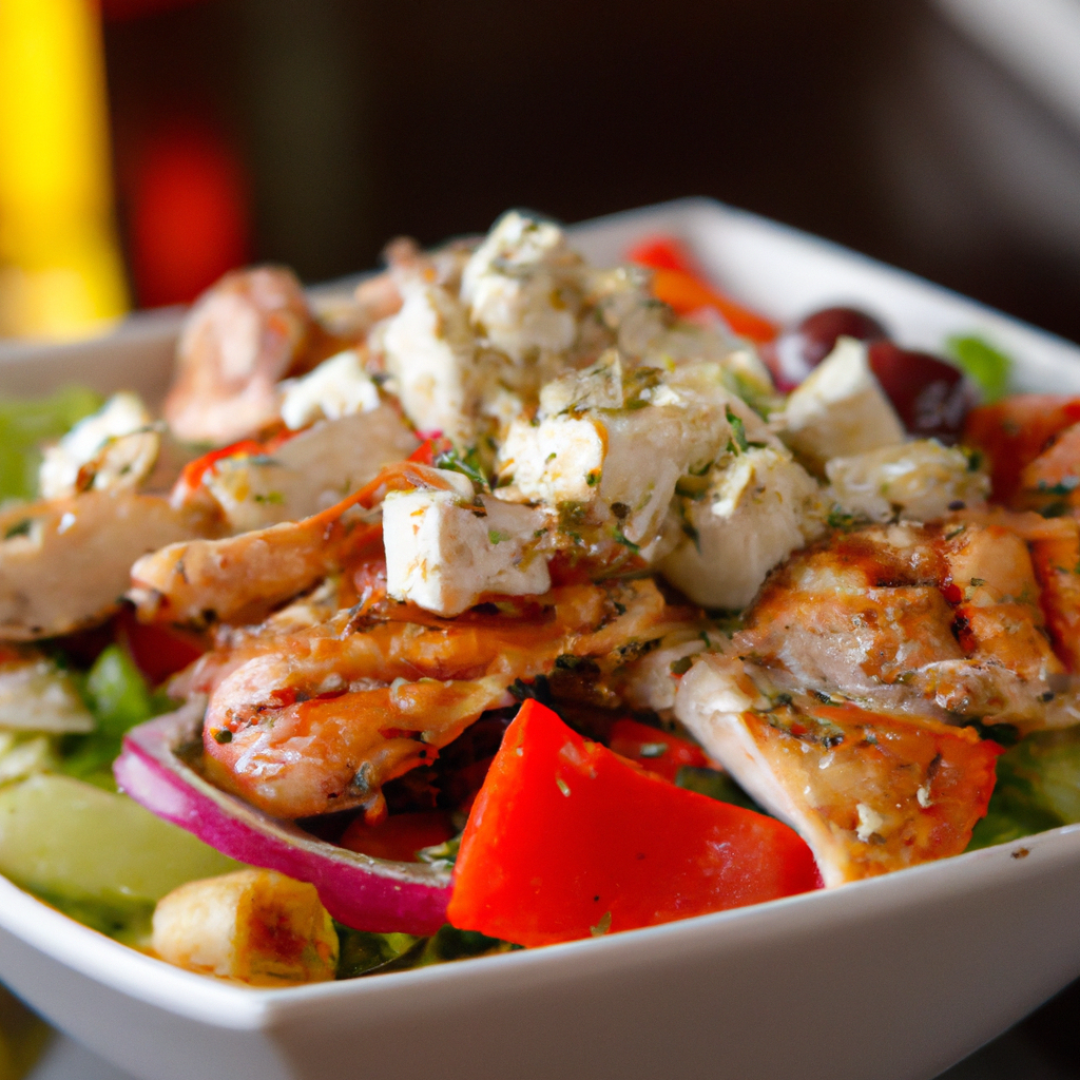 – What are the ingredients of a traditional Greek salad?
Indulge in a Mouthwatering Greek Lunch
There's nothing like a freshly-made Greek salad packed full of delicious, healthy ingredients. This recipe includes grilled chicken for an added boost of protein, making it the perfect lunch to keep you feeling energized and satisfied throughout the day.
Ingredients:
2 boneless, skinless chicken breasts
1 large head of romaine lettuce, chopped
1 large cucumber, diced
2 medium tomatoes, diced
1 medium red onion, sliced
1/2 cup of Kalamata olives, pitted
1/2 cup of crumbled feta cheese
1/4 cup of extra-virgin olive oil
3 tablespoons of red wine vinegar
1 tablespoon of freshly squeezed lemon juice
1 teaspoon of Dijon mustard
1 teaspoon of dried oregano
1/2 teaspoon of garlic powder
Salt and pepper, to taste
Instructions:
1. Preheat a grill or grill pan to medium-high heat.
2. Brush the chicken breasts with a little bit of olive oil and season them with salt and pepper on both sides.
3. Grill the chicken for 5-7 minutes per side, or until cooked through and no longer pink in the center.
4. Remove the chicken from the grill and let it rest for a few minutes. Then slice it into thin strips.
5. In a large salad bowl, combine the lettuce, cucumber, tomatoes, red onion, and Kalamata olives. Toss to combine.
6. In a small bowl, whisk together the olive oil, red wine vinegar, lemon juice, Dijon mustard, oregano, garlic powder, salt, and pepper.
7. Pour the dressing over the salad and toss to coat.
8. Top the salad with the sliced grilled chicken and crumbled feta cheese.
9. Serve and enjoy!
❤️ Enjoy your Greek lunch! ❤️