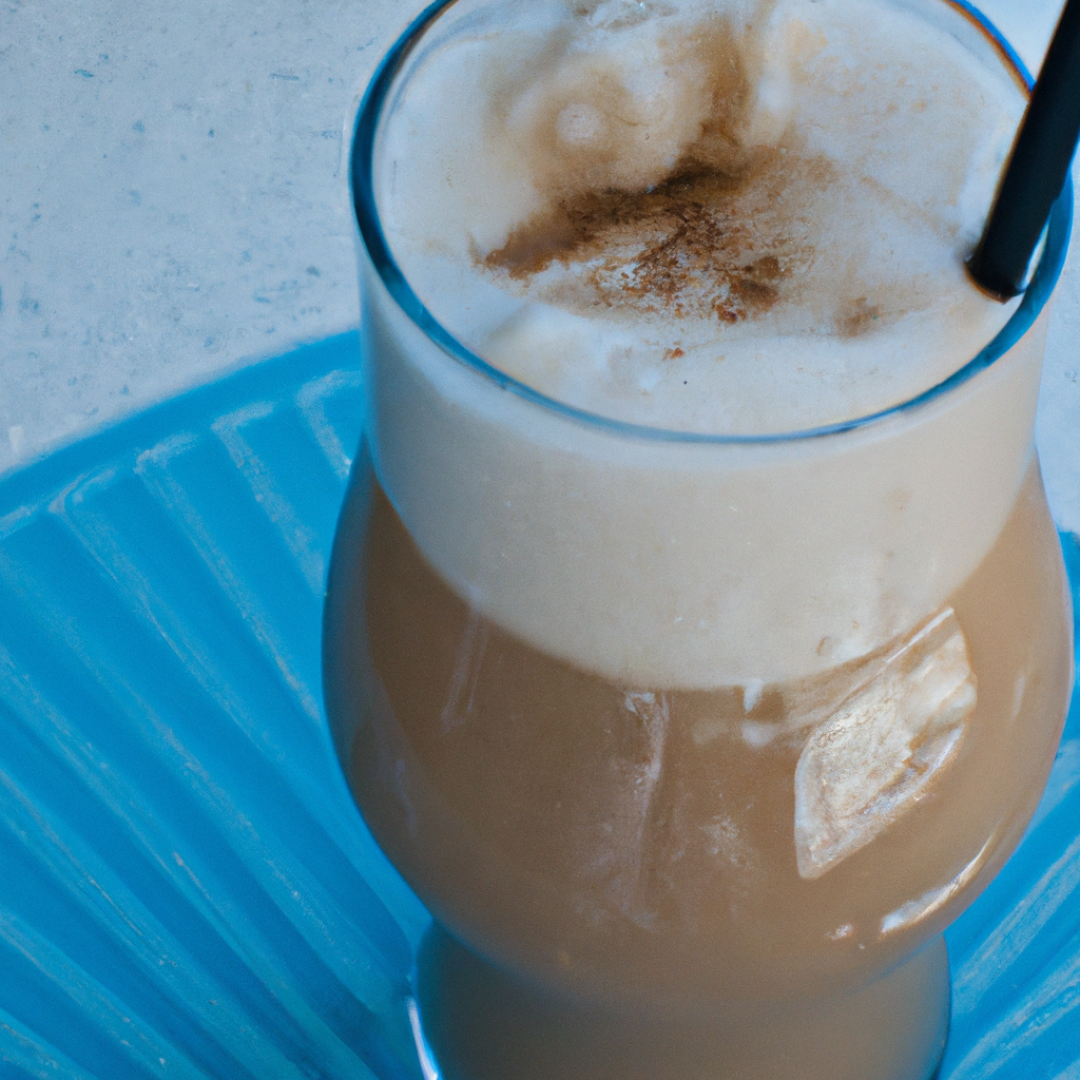 What ingredients are needed to make a homemade frappe?
Sip into Greek Summertime with a Refreshing Homemade Frappe Recipe
As the summer heats up, there is nothing more refreshing than an ice-cold drink. And what better way to cool down than with a Greek frappe? This frothy coffee beverage is a staple in Greek cafes and homes. And the best part? It's easy to make at home with just a few simple ingredients. So, grab your blender and let's get started!
Ingredients
1 cup of cold water
1 tablespoon of instant coffee
1-2 tablespoons of sugar (depending on how sweet you like it)
3-4 ice cubes
Milk (optional)
Instructions
In a blender, combine the water, instant coffee, and sugar.
Blend on high speed for 15-20 seconds until the mixture becomes frothy and creamy.
Add the ice cubes and blend again for a few seconds until the ice is crushed and well-mixed with the coffee mixture.
If you prefer a creamier frappe, you can add a splash of milk and blend for a few more seconds.
Pour into a tall glass and enjoy immediately!
Variations
The beauty of the frappe is that it's versatile and adaptable. Here are a few variations to try:
Swap out the water for almond or coconut milk for a dairy-free option.
Add a teaspoon of cocoa powder for a chocolatey twist.
Replace the sugar with honey or maple syrup for a natural sweetener.
Add a splash of Bailey's Irish Cream or Kahlua for a boozy twist.
Outro
Congratulations, you've just made yourself a delicious Greek frappe! Pour yourself a glass, sit back, and enjoy the tastes of summertime in Greece. Whether you're sipping it on your porch in the morning or serving it to friends at a BBQ, this refreshing beverage is sure to impress. Υγεία σας! (Cheers!)