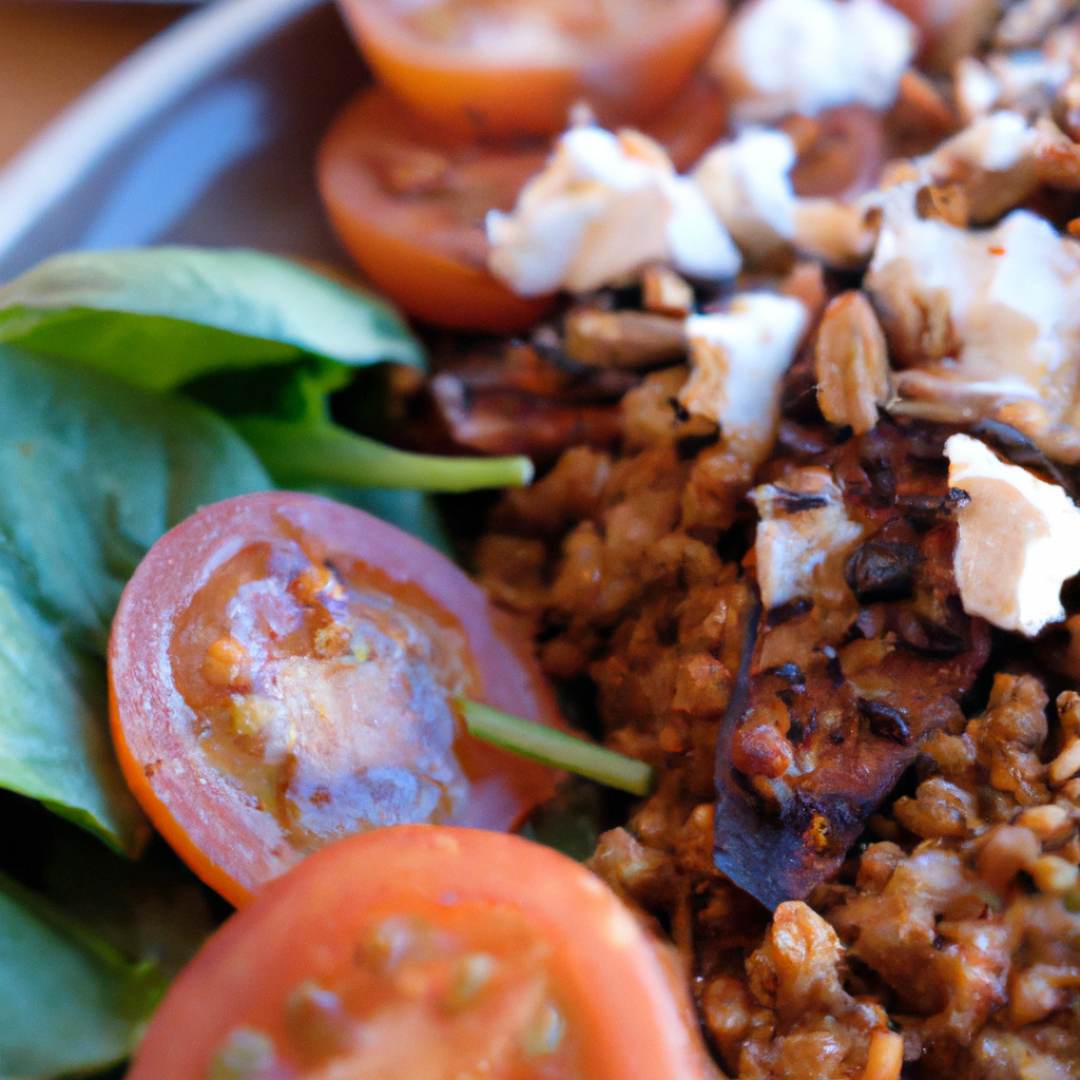 What are some key ingredients found in Mediterranean cuisine, and how are they incorporated into this Greek-inspired lunch recipe?
Greek-Inspired Lunch Recipe
Get a taste of the Mediterranean with this delicious Greek-inspired lunch recipe. Featuring fresh ingredients and classic Greek flavors, this dish is easy to make and sure to impress. Follow the steps below to create an unforgettable lunch that will transport you straight to the Greek Isles.
Ingredients
1 large tomato, diced
1 English cucumber, diced
½ medium red onion, thinly sliced
½ cup pitted Kalamata olives
¼ cup crumbled feta cheese
2 tablespoons fresh lemon juice
2 tablespoons olive oil
1 clove garlic, minced
1 teaspoon dried oregano
Salt and pepper, to taste
Pita bread, to serve
Steps
In a large bowl, combine the tomato, cucumber, red onion, Kalamata olives, and feta cheese.
In a small bowl, whisk together the lemon juice, olive oil, garlic, oregano, salt, and pepper.
Pour the dressing over the salad and toss well to combine.
Refrigerate the salad for at least 30 minutes to allow the flavors to meld.
Serve chilled with warm pita bread.
There you have it! A delicious and easy-to-make Greek-inspired lunch recipe that will transport you straight to the shores of the Mediterranean. Enjoy this dish with friends and family for a lunch that everyone will love.