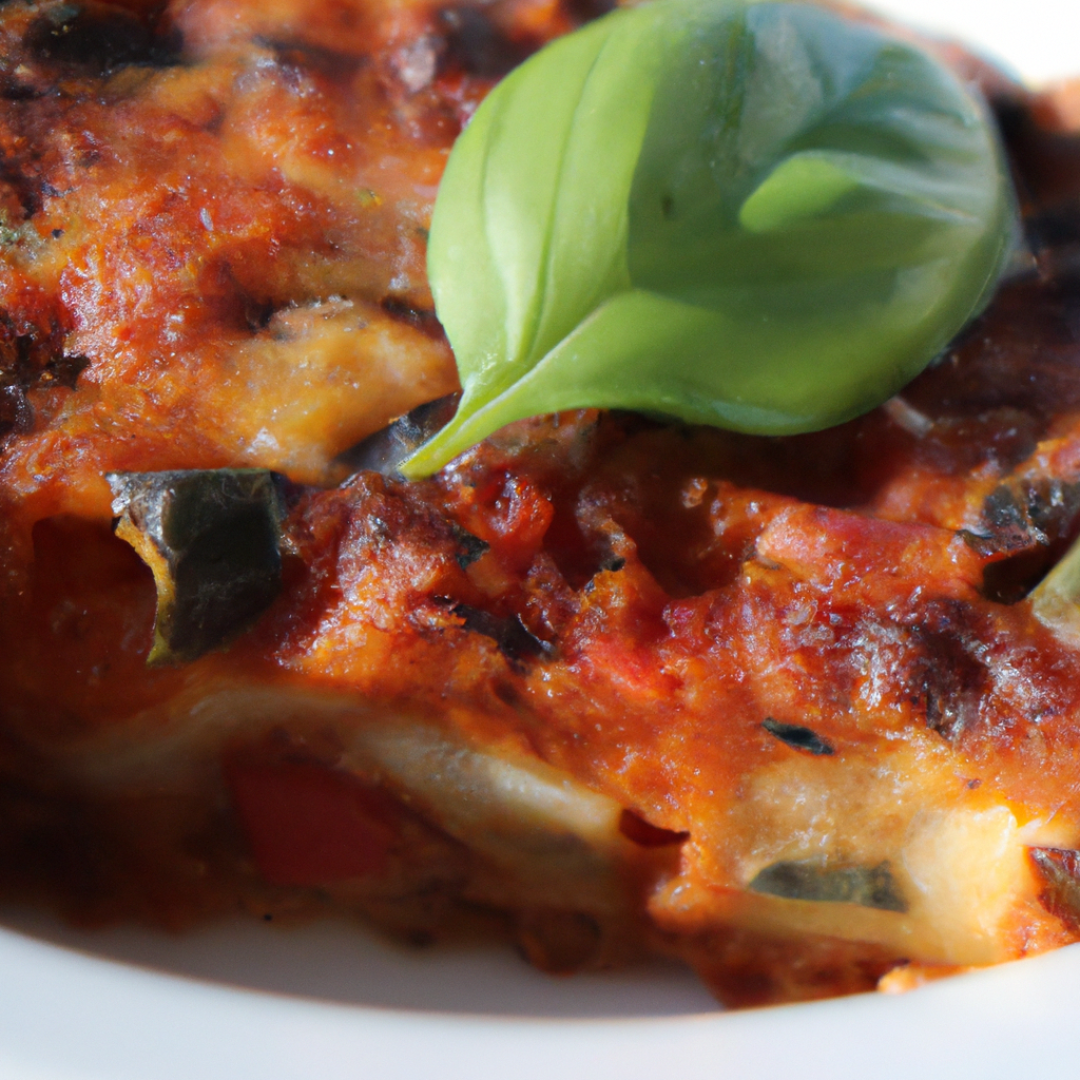 What are the traditional ingredients used in Greek vegan moussaka?
Opa! Discover the Deliciousness of Greek Vegan Moussaka
Introduction
Moussaka is a classic dish from Greece, traditionally made with layers of eggplant, ground meat, and béchamel sauce. But did you know that you can make a delicious vegan version of moussaka? This recipe is great for those who want to try something different or for vegans who are looking for a comforting, warming dish that is full of flavor. Ready to give it a try? Let's get started!
Ingredients
1 large eggplant, sliced into rounds
1 onion, chopped
3 cloves garlic, minced
1 green bell pepper, chopped
1 red bell pepper, chopped
1 zucchini, chopped
1 can chickpeas, drained and rinsed
1 can diced tomatoes
1 tbsp tomato paste
1 tsp dried oregano
1 tsp dried thyme
1 tsp smoked paprika
1/4 tsp cinnamon
1/4 tsp nutmeg
1/4 cup nutritional yeast
2 tbsp olive oil
Salt and pepper, to taste
Instructions
Preheat the oven to 375°F (180°C).
Place the eggplant rounds on a baking sheet and brush with olive oil. Season with salt and pepper. Roast in the oven for 20 minutes, flipping halfway through.
Meanwhile, heat the olive oil in a large skillet over medium heat. Add the onions and garlic and sauté until tender, about 5 minutes.
Add the bell peppers, zucchini, and chickpeas to the skillet and cook for 5-7 minutes, until vegetables are tender.
Mix in the diced tomatoes, tomato paste, oregano, thyme, paprika, cinnamon, and nutmeg. Simmer for 5-10 minutes, until the sauce has thickened.
Layer the roasted eggplant rounds in the bottom of a baking dish. Pour the vegetable mixture on top, spreading it out evenly.
Sprinkle nutritional yeast over the top of the vegetable mixture.
Bake in the oven for 20-25 minutes, until the top is golden brown and the casserole is heated through.
Conclusion
Voilà! Now you have a flavorful and healthy vegan version of moussaka to enjoy. Perfect for a cozy night in or to impress friends and family at your next Greek-themed dinner party. So, Opa! Give this recipe a try and let us know how it turned out in the comments below.