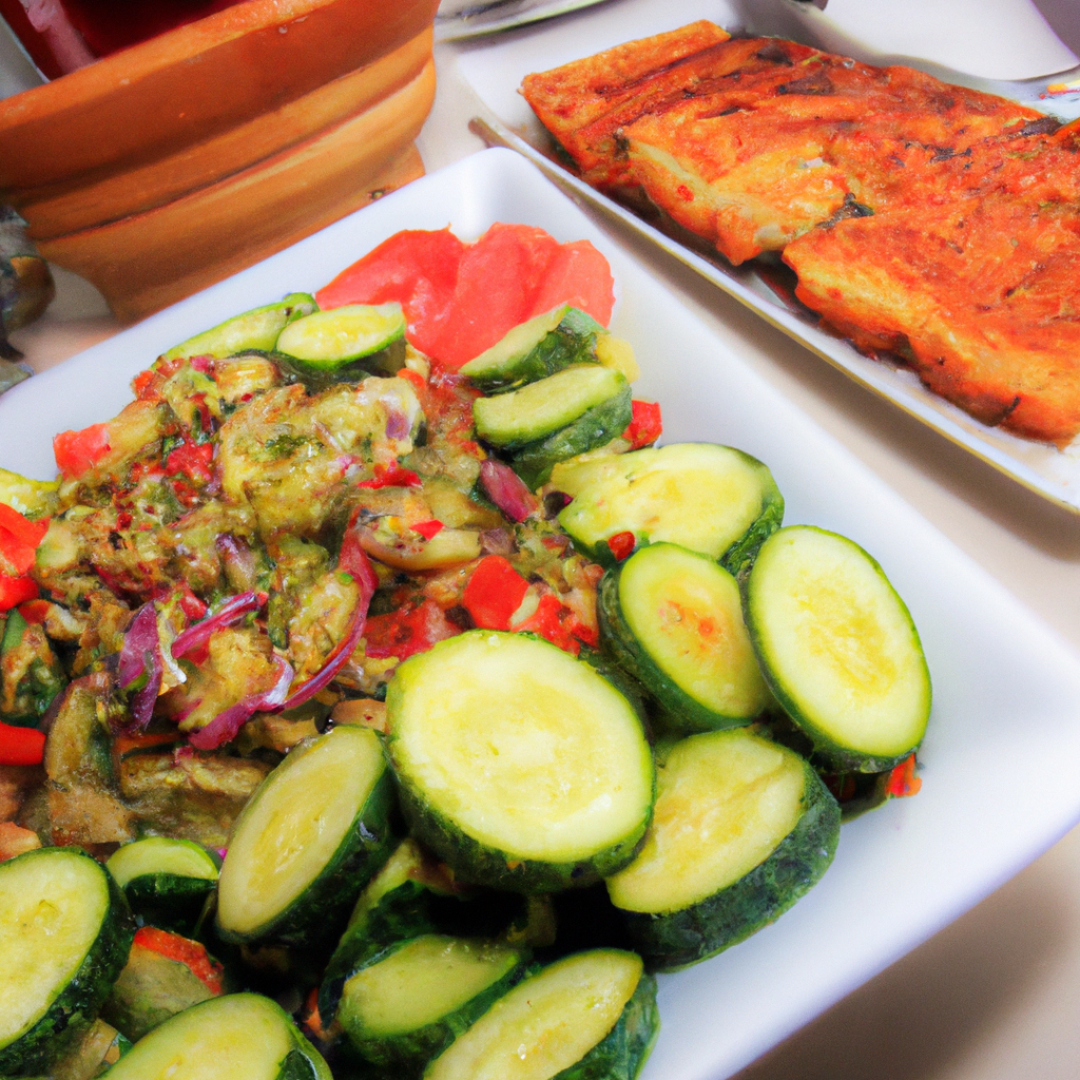 What are the key ingredients in a traditional Greek lunch?
Indulge in a Greek Delight: Mouthwatering Greek Lunch Recipe
Find out how to make a delicious Greek lunch at home
Ingredients
1 cup Tzatziki sauce
2 cups Greek salad (cucumbers, tomatoes, feta cheese, red onions, olive oil, lemon juice, salt, and pepper)
1 cup Hummus
2 Pita breads
1 cup Kalamata olives
1 cup Grilled chicken
1 Lemon
Instructions
1. Start by making the Tzatziki sauce. In a bowl, combine 1 cup of plain Greek yogurt, 1 grated cucumber, 1 clove of minced garlic, 1 tablespoon of olive oil, 1 tablespoon of chopped fresh dill, and salt and pepper to taste. Stir well and refrigerate.
2. Next, prepare the Greek salad. Chop 2 cucumbers, 2 tomatoes, and 1 red onion. Add to a bowl along with 1/2 cup of crumbled feta cheese and 1 cup of Kalamata olives. In a separate bowl, whisk together 1/4 cup of olive oil and the juice of 1 lemon. Season with salt and pepper to taste. Pour the dressing over the salad and toss to combine.
3. Warm the pita bread in the oven or toaster. Spread a generous amount of hummus on each pita bread and add some of the Greek salad. Top with grilled chicken and drizzle with Tzatziki sauce.
4. Serve immediately and enjoy!