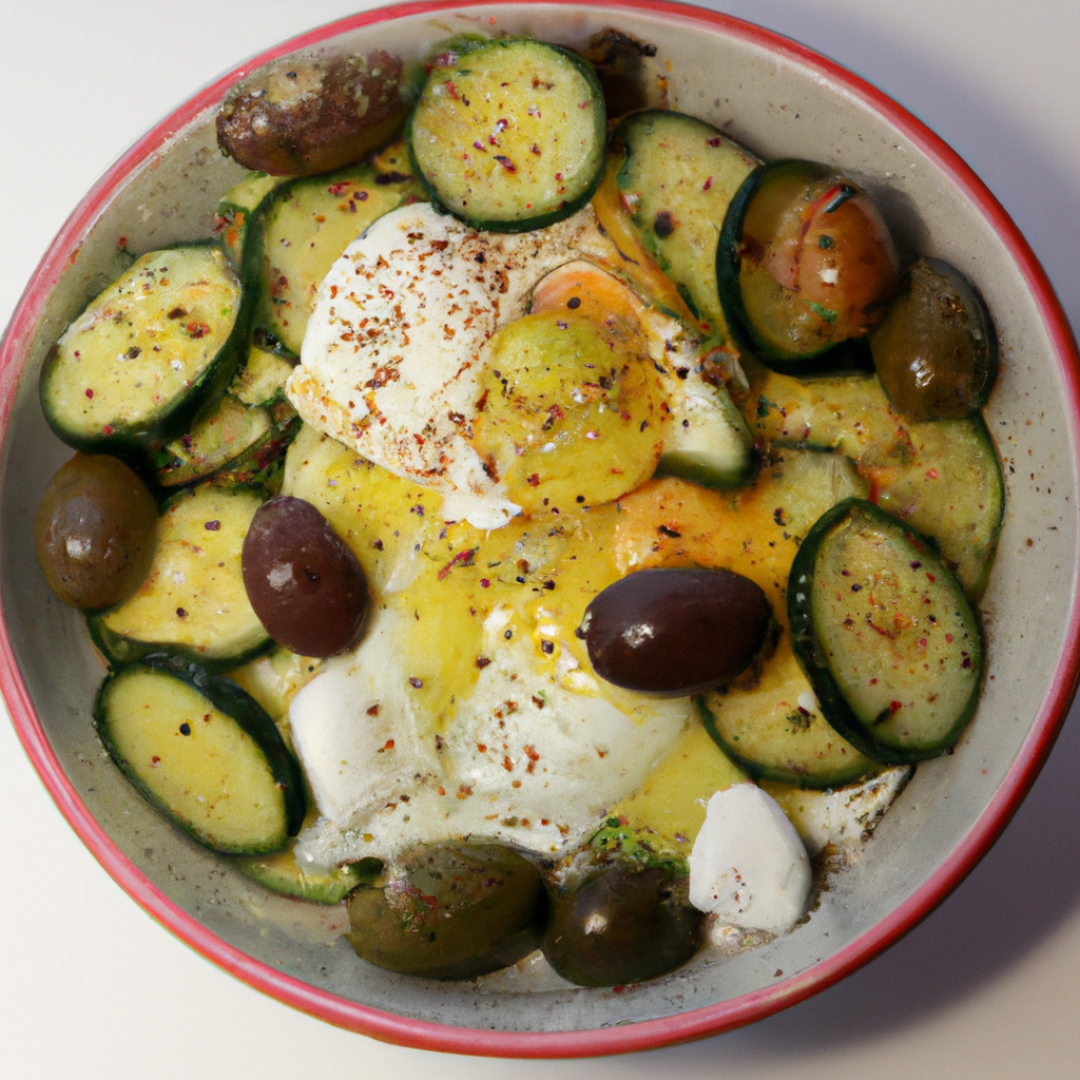 What types of traditional Greek ingredients are highlighted in the "Experience Authentic Morning Delights: A Simple Greek Breakfast Recipe Guide"?
Experience Authentic Morning Delights: A Simple Greek Breakfast Recipe Guide
If you're looking to infuse your morning routine with little-known international treats, this simple Greek breakfast recipe guide is just what you need. This unique combination of tastes will transport you directly to the sunny beaches and vibrant markets of Greece. Rich tradition, fresh produce, and an array of cheeses make a Greek breakfast unique and profoundly satisfying. Read on to learn how to whip up a Greek-style breakfast spread right in the comfort of your own kitchen.
Greek Breakfast Frittata
Give a twist to your morning meals with an authentic Greek Frittata. Rich with flavors from spinach and feta cheese, it makes a hearty and satisfying breakfast.
Preheat your oven to 375°F (190°C).
In an ovenproof frying pan, sauté onions and peppers in olive oil until they are soft.
Add washed and chopped spinach, cooking until wilted.
In a separate bowl, whisk together four large eggs, throwing in a pinch of salt and pepper for seasoning.
Stir in the crumbled feta cheese to the egg mixture.
Pour this mixture over your sautéed vegetables, cooking until the frittata starts to form on the bottom.
Transfer the pan to the oven and bake for about 10-15 minutes or until the frittata is set.
Traditional Greek Yogurt with Honey and Walnuts
This simple, yet delicious combination of Greek yogurt, honey, and walnuts will give you a fresh and energetic start to the day.
Put a serving of creamy Greek yogurt into a bowl.
Drizzle with rich, floral honey and sprinkle with chopped walnuts for a satisfying crunch.
For an extra touch of traditional Greek flavor, add a dusting of cinnamon.
Fresh Greek Salad
A simple, refreshing Greek salad can also be a part of your breakfast. Fresh, crunchy, and packed with vitamins, it's an immensely refreshing way to kickstart your day.
Combine chopped tomatoes, cucumber, onion, and green bell pepper in a large bowl.
Add a generous crumble of feta cheese and a handful of kalamata olives.
To prepare the dressing, mix olive oil, red wine vinegar, dried oregano, and salt.
Drizzle the dressing over the salad and toss gently.
Conclusion
With this guide, you're ready to serve up a feast of flavor every morning with an authentic Greek breakfast. The Greek cuisine boasts natural simplicity and delicious freshness, and these recipes uphold that with grandeur. Transform your mornings into a lovely Greek beach vacation with these simple, delectable bites. So why wait? Bring the vibrant and delicious tastes of Greece to your breakfast table!