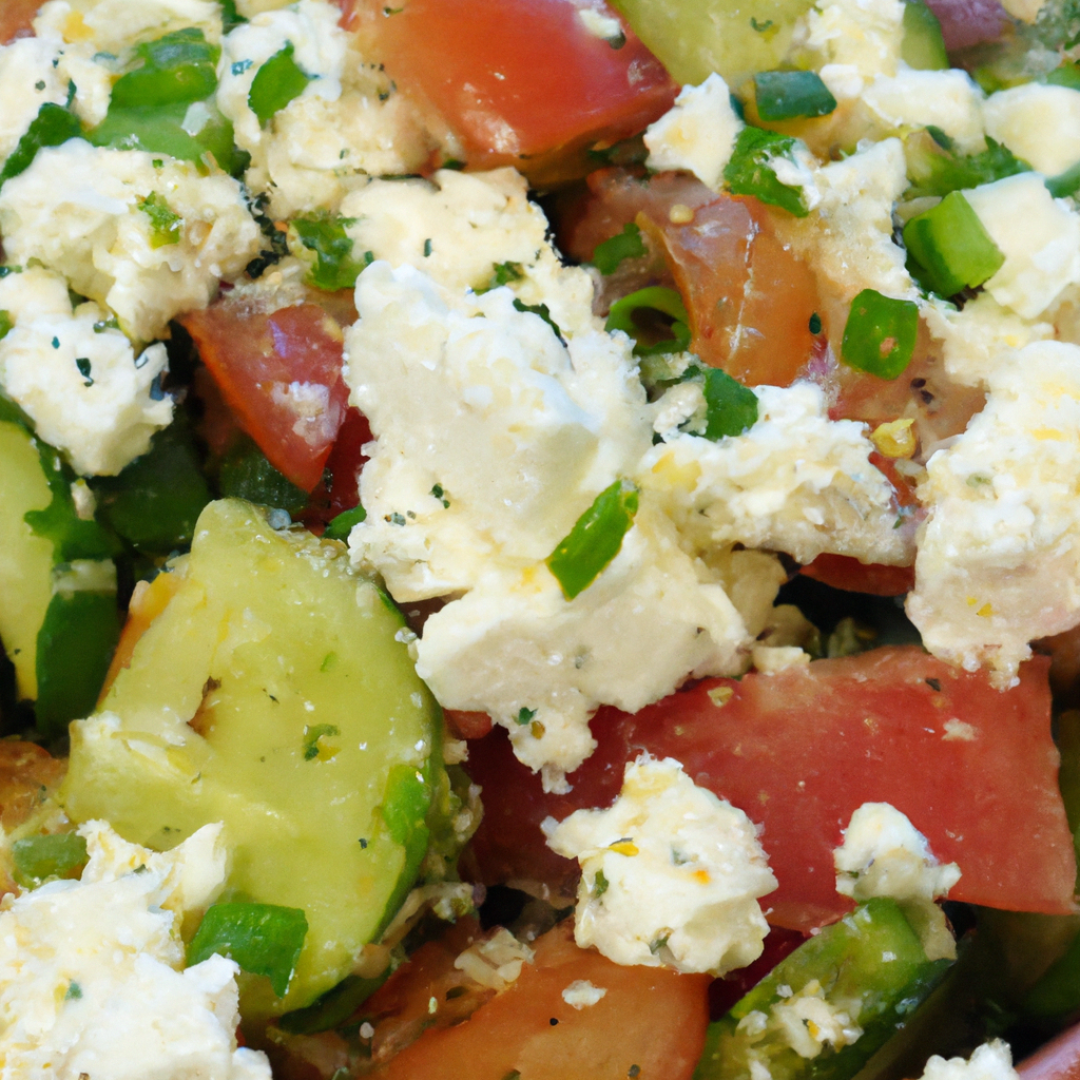 What are the ingredients needed to make the Greek-inspired appetizer recipe?
Get Your Greek On with this Delicious Appetizer Recipe!
Ingredients
1 pound Greek feta cheese
2 tablespoons olive oil
1 tablespoon lemon juice
2 cloves garlic, minced
1 teaspoon dried oregano
1/4 teaspoon black pepper
Pita bread or crackers, for serving
Instructions
Preheat oven to 400°F (200°C).
Place the feta cheese in a baking dish and brush with olive oil. Bake in the preheated oven for 15-20 minutes, or until slightly golden and softened.
Mix together the lemon juice, garlic, oregano, and black pepper in a small bowl.
Remove the feta cheese from the oven and pour the lemon juice mixture over it.
Return the feta cheese to the oven and bake for an additional 10-15 minutes, or until the cheese turns golden brown and bubbly.
Remove from oven and let cool for 5 minutes. Serve with pita bread or crackers.
This Greek appetizer recipe is perfect for a party or as a snack while watching a movie. It's easy to make and full of flavor. Give it a try and you won't be disappointed!
Bon appétit!