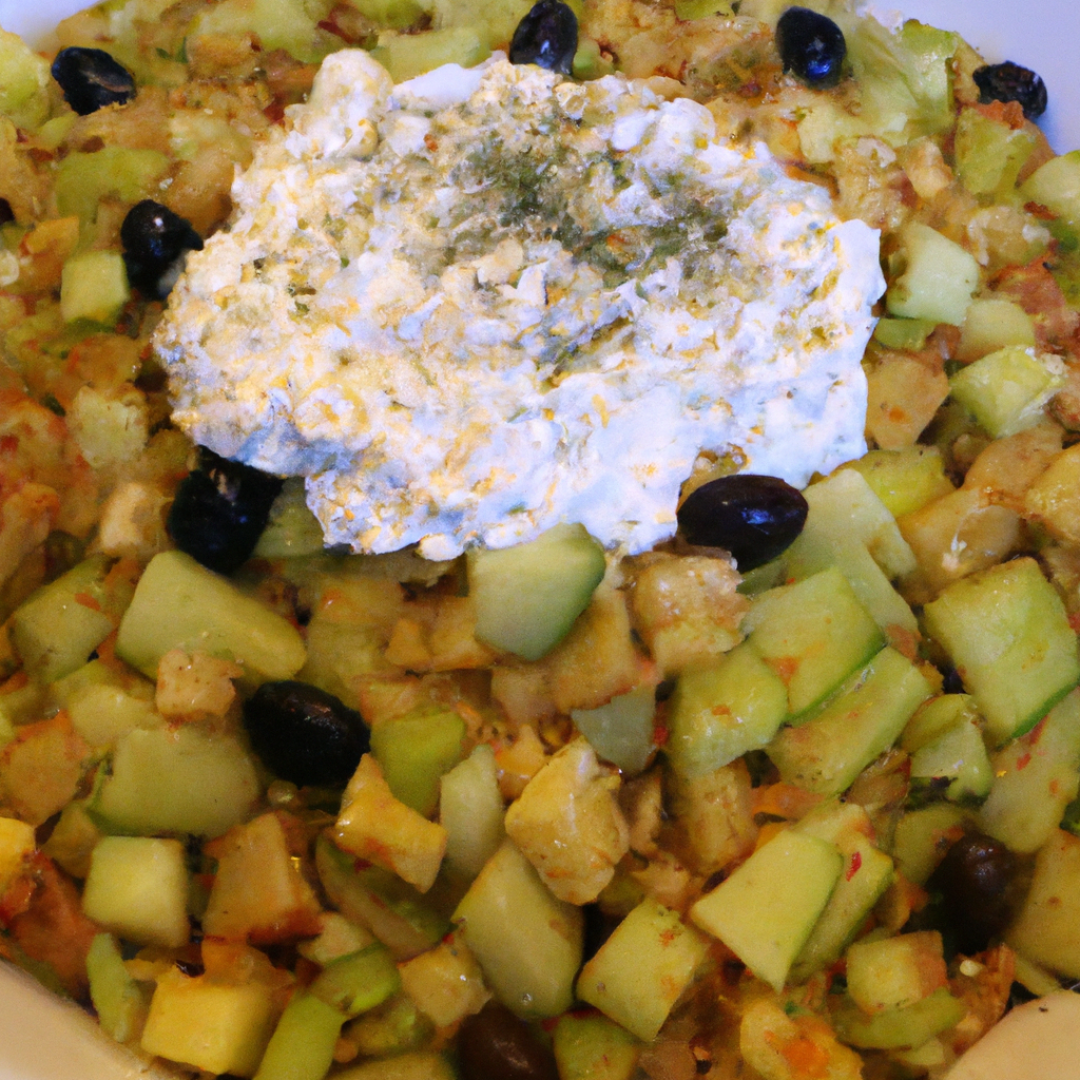 What are the key ingredients that make this Greek dinner recipe stand out?
Mouthwatering Greek Delight: Try this Authentic Greek Dinner Recipe!
Greek food is known for its delicious flavors and healthy ingredients, making it a popular choice for foodies all over the world. If you're craving something warm and satisfying, then this authentic Greek dinner recipe is perfect for you. In this dish, chicken is marinated in traditional Greek flavors and served with flavorful sides that will transport your taste buds straight to the Mediterranean.
Ingredients:
4 boneless, skinless chicken breasts
1/4 cup olive oil
2 lemons, juiced
4 garlic cloves, minced
2 teaspoons dried oregano
1 teaspoon salt
1/2 teaspoon black pepper
For the sides:
1 cup cooked couscous
1/2 cup chopped tomatoes
1/2 cup chopped cucumber
1/4 cup chopped red onion
1/4 cup crumbled feta cheese
1/4 cup kalamata olives
Instructions:
In a large mixing bowl, whisk together the olive oil, lemon juice, minced garlic, dried oregano, salt, and black pepper.
Add the chicken breasts to the bowl and coat them in the marinade. Cover the bowl with plastic wrap and let sit in the refrigerator for at least 30 minutes or up to overnight.
Preheat the oven to 375°F.
Remove the chicken breasts from the marinade and place them in a baking dish. Bake for 25-30 minutes, or until the internal temperature reaches 165°F.
While the chicken is baking, prepare the sides. In a mixing bowl, mix together the cooked couscous, chopped tomatoes, chopped cucumber, chopped red onion, crumbled feta cheese, and kalamata olives.
Once the chicken is done, remove it from the oven and let it rest for 5-10 minutes before slicing it.
Plate the chicken and serve with the prepared side salad.
This authentic Greek dinner recipe will surely satisfy your cravings for Mediterranean flavors. Share your experience with this recipe by tagging us on social media and using the hashtag #GreekDelight.
Enjoy your meal!