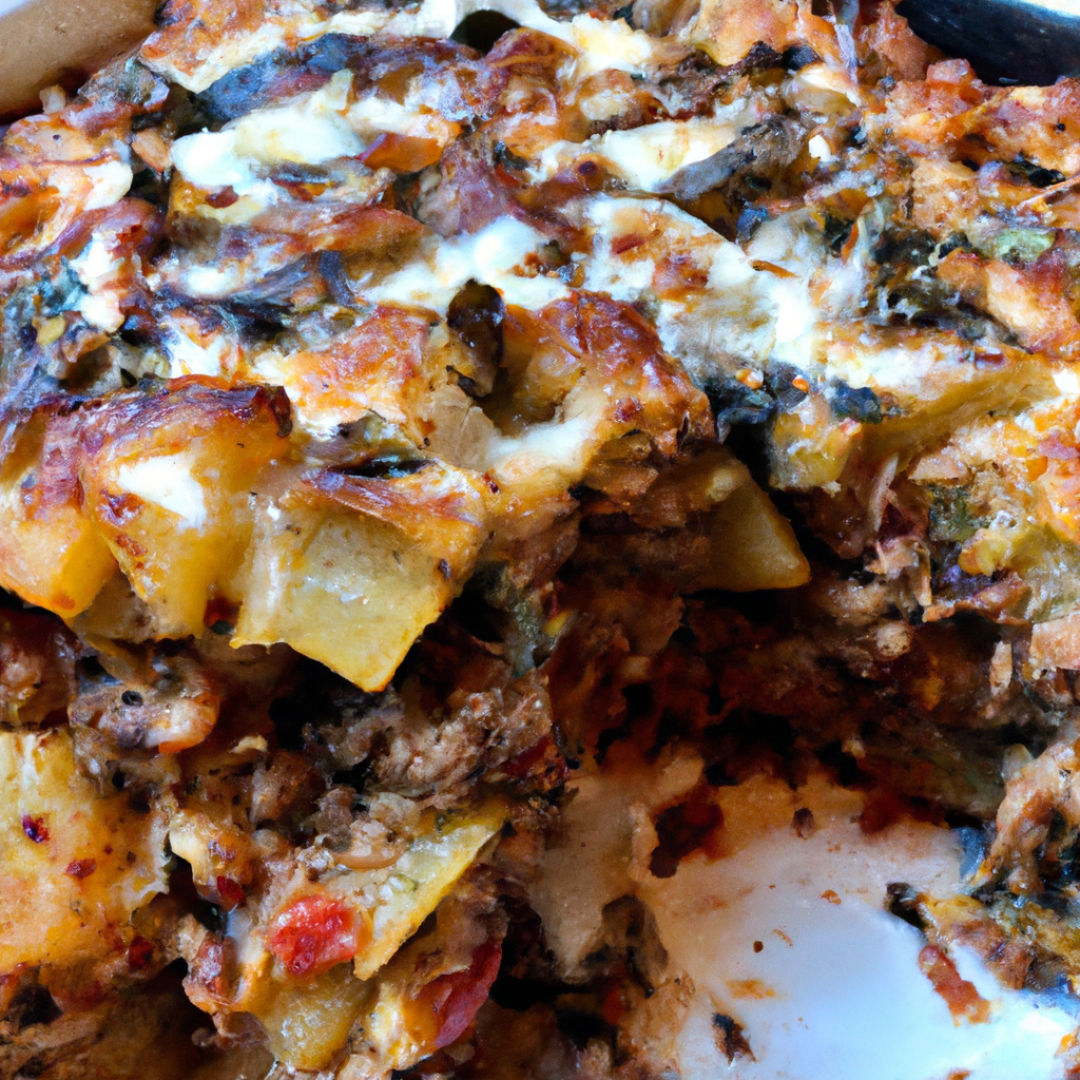 What are the main ingredients used in this Greek Vegan Moussaka recipe?
Delicious and Healthy Greek Vegan Moussaka Recipe
Introduction
Moussaka is a classic Greek dish that is traditionally made with ground beef and lamb, eggplant, potatoes, and a creamy béchamel sauce. However, this recipe puts a vegan spin on the classic dish by using lentils instead of meat and skipping the béchamel sauce altogether. This delicious and healthy Greek vegan moussaka recipe is perfect for anyone who wants to enjoy the flavors of the Mediterranean while sticking to a plant-based diet.
Ingredients
2 large eggplants, sliced lengthwise into 1/4-inch thick pieces
4 medium potatoes, peeled and sliced into 1/4-inch thick rounds
1 cup dried lentils, rinsed and drained
1 onion, chopped
3 cloves garlic, minced
1 can (14 oz) diced tomatoes
1 teaspoon dried oregano
1 teaspoon ground cinnamon
1 tablespoon olive oil
Salt and pepper, to taste
Instructions
Preheat the oven to 375°F.
Spread the eggplant slices on a baking sheet and sprinkle with salt. Let sit for 20-30 minutes to draw out the moisture, then rinse and pat dry.
In a large skillet, heat the olive oil over medium heat. Add the onion and garlic and cook until soft and fragrant, about 5 minutes.
Add the lentils, diced tomatoes (with their juice), oregano, and cinnamon to the skillet. Stir to combine and bring to a boil. Reduce heat to low, cover, and simmer for 30 minutes.
Meanwhile, arrange the potato slices in a single layer on a baking sheet. Bake for 20-25 minutes, or until lightly browned and tender.
In a deep baking dish, layer the eggplant and potato slices, alternating between the two until all the slices are used up.
Pour the lentil mixture over the top of the eggplant and potato slices.
Cover the baking dish with foil and bake for 30 minutes. Remove the foil and bake for an additional 15-20 minutes, or until the top is golden brown and the lentil mixture is bubbly.
Garnish with fresh parsley and serve hot.