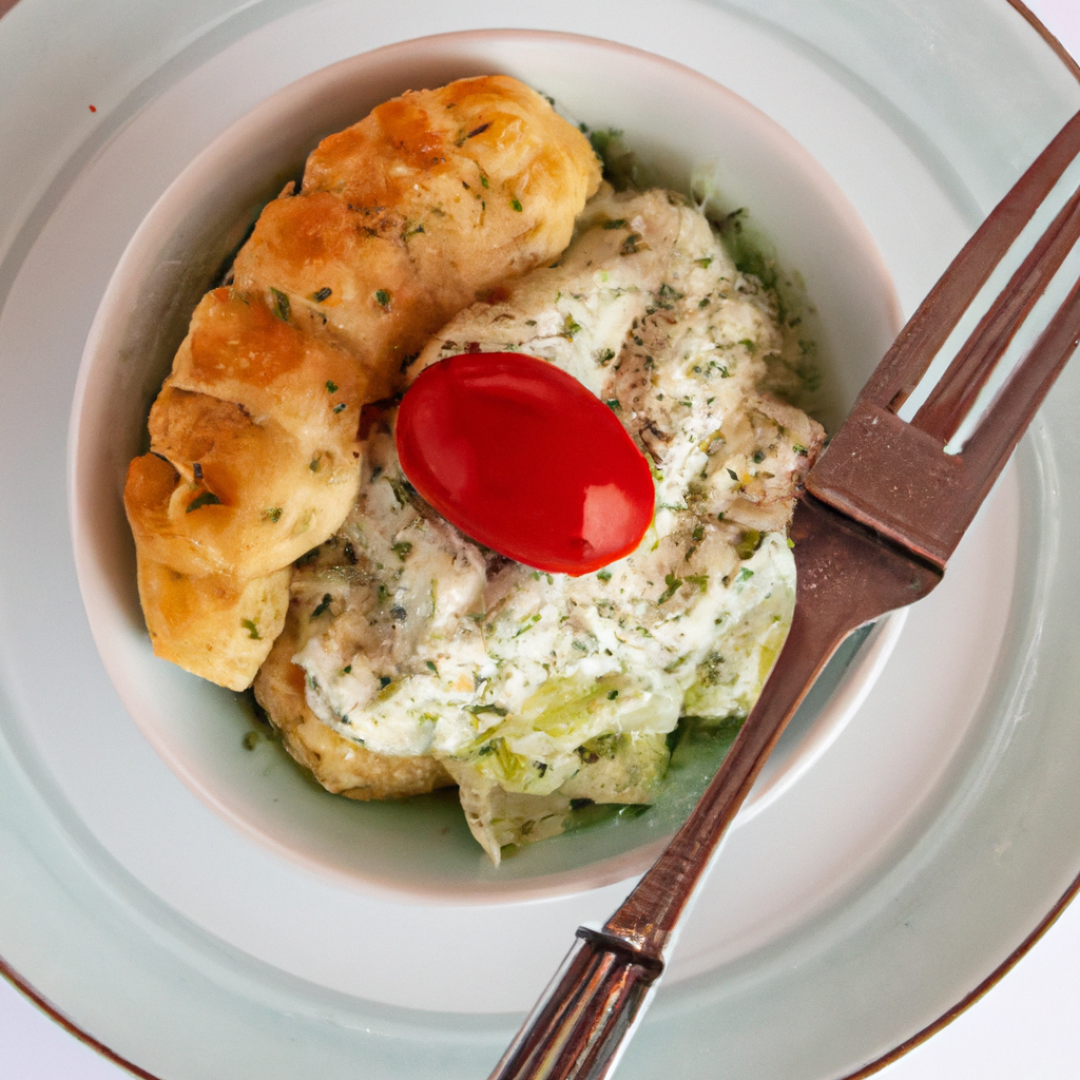 What are the key ingredients in this Greek-inspired lunch recipe?
Satisfy Your Greek Cravings with this Mouthwatering Lunch Recipe
Intro
If you're looking for a delicious lunch recipe that will satisfy your Greek cravings, look no further! This recipe is easy to make and bursting with flavor. Whether you're a fan of traditional Greek cuisine or you just love trying new things, you're sure to love this dish.
Ingredients:
1 lb. boneless, skinless chicken breasts, cut into strips
2 tbsp. olive oil
1 small onion, diced
2 cloves garlic, minced
1 red bell pepper, sliced
1 yellow bell pepper, sliced
1 cup cherry tomatoes, halved
2 tsp. oregano
1 tsp. thyme
1 tsp. salt
1/2 tsp. black pepper
1/2 cup feta cheese, crumbled
1/4 cup kalamata olives, chopped
1/4 cup chopped fresh parsley
1 lemon, cut into wedges
Directions:
Heat the olive oil in a large skillet over medium heat. Add the chicken strips and cook until browned, about 5-7 minutes.
Add the onion and garlic to the skillet and saute for 2-3 minutes.
Add the sliced bell peppers and cherry tomatoes to the skillet and cook for an additional 5-7 minutes, or until the vegetables are tender.
Stir in the oregano, thyme, salt, and black pepper.
Top the chicken and vegetable mixture with the crumbled feta cheese, chopped kalamata olives, and chopped fresh parsley.
Squeeze the lemon wedges over the top of the dish before serving.
Outro
This mouthwatering lunch recipe is perfect for satisfying your Greek cravings any day of the week. The combination of juicy chicken, fresh vegetables, and tangy feta cheese is simply irresistible. Serve it with a side of pita bread or a Greek salad for a complete meal. So why not give this recipe a try today? Your taste buds will thank you!