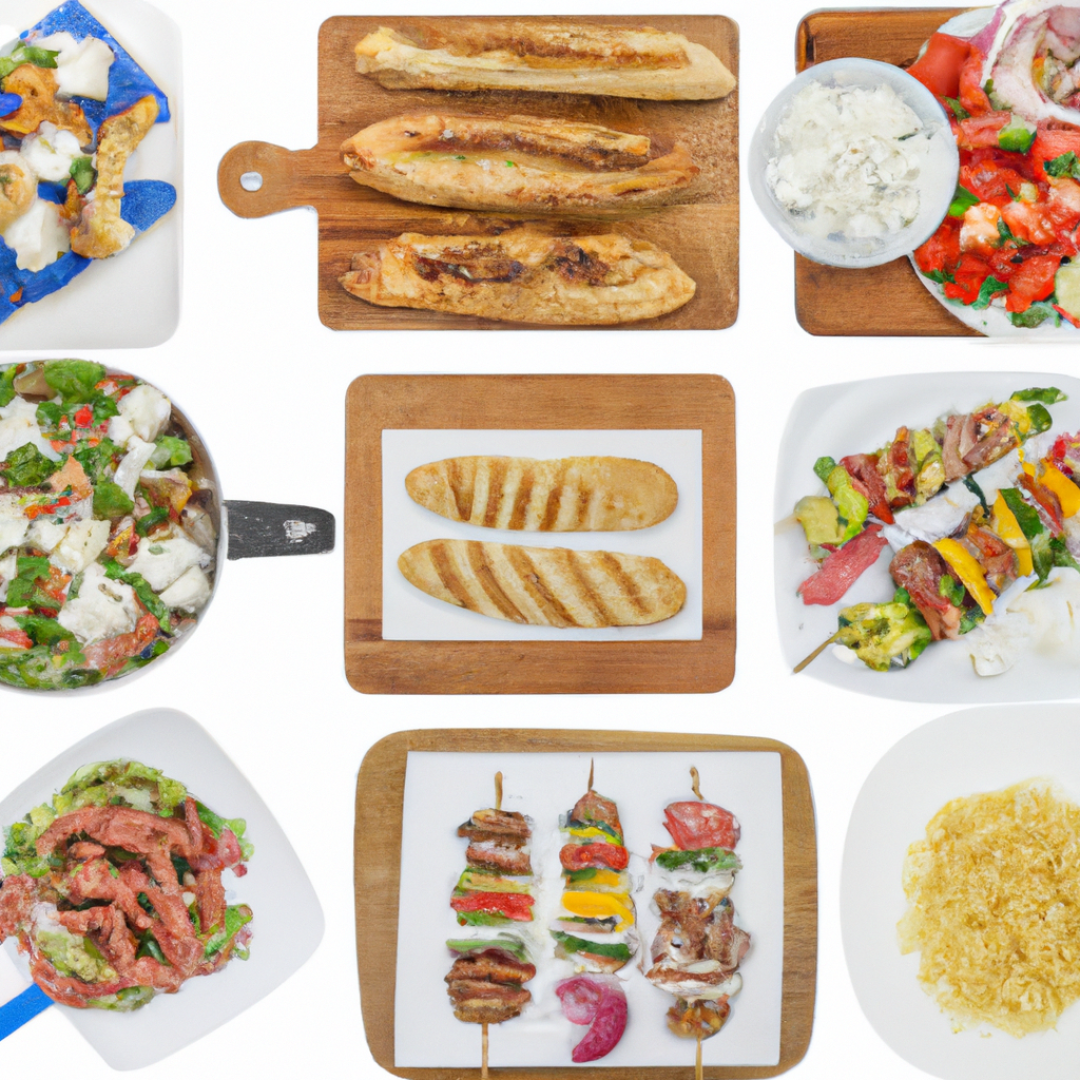 What ingredients are needed to make a classic souvlaki lunch?
Souvlaki Madness: Quick and Easy Greek Lunch Recipe
If you're looking for a delicious and easy lunch recipe that's got the flavors of the Mediterranean, this souvlaki recipe is perfect for you. It's quick to make and tastes amazing. Get ready to impress your taste buds!
Ingredients:
1 pound chicken breast, cut into small chunks
1 lemon, juiced and zested
3 cloves of garlic, minced
1/4 cup olive oil
2 teaspoons dried oregano
1/2 teaspoon salt
1/4 teaspoon black pepper
Pita bread
Tzatziki sauce (recipe below)
Tomatoes, chopped
Red onion, sliced
Cucumber, sliced
Instructions:
In a bowl, whisk together lemon juice, lemon zest, minced garlic, olive oil, oregano, salt, and black pepper.
Add chicken breast chunks to the bowl and toss to coat with the marinade.
Cover the bowl with plastic wrap and refrigerate for at least 30 minutes.
Preheat your grill or grill pan over medium-high heat and thread the chicken chunks onto the skewers.
Grill the souvlaki for about 8 to 10 minutes, turning occasionally, until they are cooked through and slightly charred.
Warm up pita bread on the grill or in a toaster oven.
Serve the souvlaki on warm pita bread with tzatziki sauce, tomatoes, red onion, and cucumber.
Tzatziki Sauce Recipe:
1 cup Greek yogurt
1/2 cucumber, grated
1 tablespoon lemon juice
1 tablespoon chopped fresh dill
1 clove garlic, minced
Salt and black pepper to taste
Mix all of the ingredients in a bowl and serve with the souvlaki.
Enjoy your delicious, easy-to-make souvlaki lunch! You'll love the flavors of the Mediterranean in every bite.