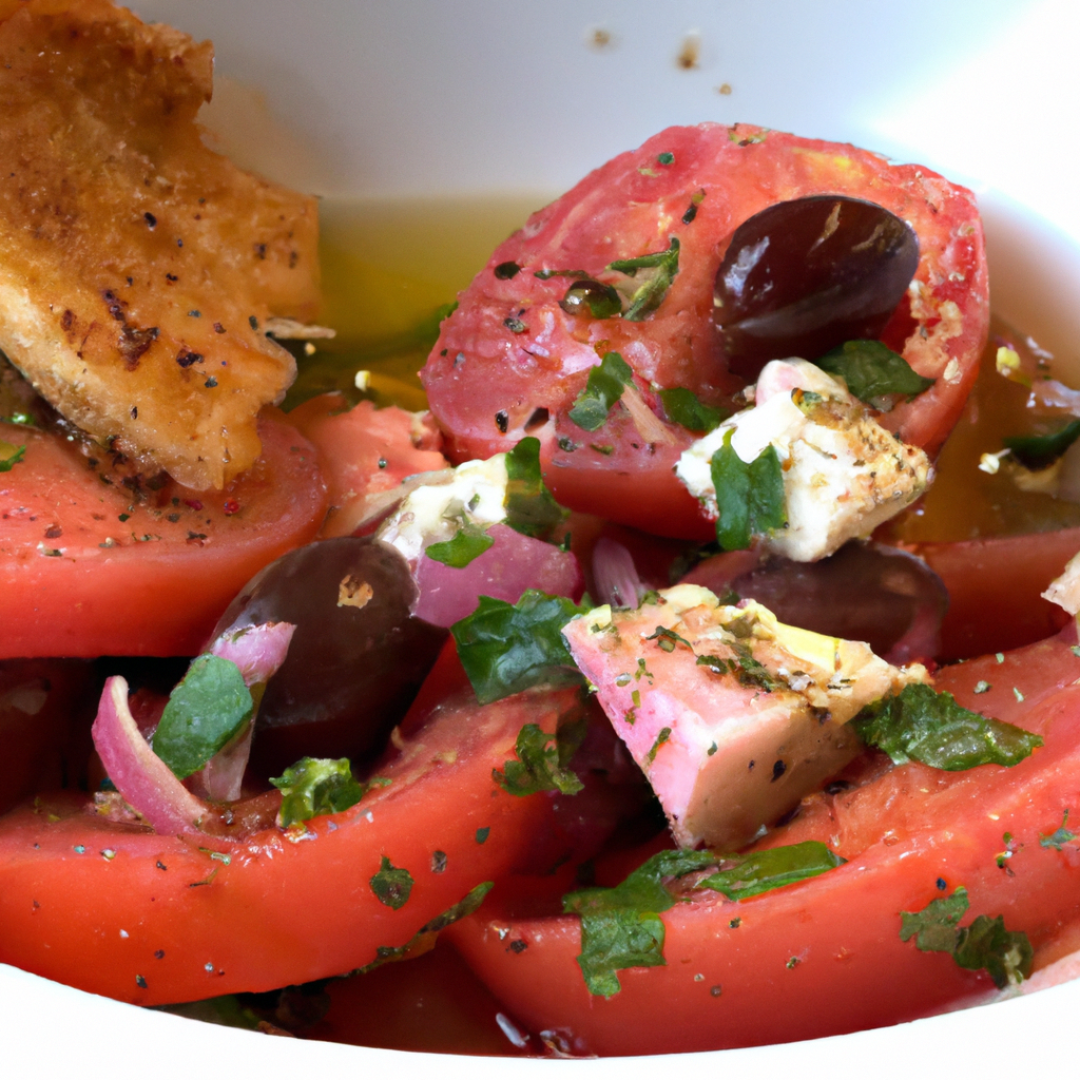 What are the ingredients required for this Greek appetizer recipe?
Intro:
If you're looking to impress your guests with a delectable appetizer that's bursting with flavor, look no further. This Greek-inspired recipe is the perfect balance of salty and savory. Whip it up for your next gathering, and watch as your guests rave about it long after the party is over.
Recipe:
Greek Feta and Olive Dip
If you love the flavors of Greece, then you'll adore this tangy and delicious dip made with Feta cheese and olives. Serve it with pita chips or your favorite crackers to get your Greek on while satisfying your hunger cravings. Bon appetite!
Ingredients
1 cup of crumbled Feta cheese
1/2 cup of chopped Kalamata olives
1/4 cup of chopped fresh parsley
1/4 cup of diced red onion
2 cloves of garlic, minced
1/4 cup of extra-virgin olive oil
1 tablespoon of lemon juice
Salt and pepper to taste
Directions
In a large mixing bowl, combine the Feta cheese, Kalamata olives, parsley, and red onion. Mix well.
Add the minced garlic, extra-virgin olive oil, and lemon juice to the bowl. Using a spoon or spatula, stir well to combine all ingredients.
Season the dip with salt and pepper to taste. Mix again.
Transfer the dip to a serving dish and garnish with a few sprigs of parsley or diced tomatoes if desired. Serve with pita chips or crackers.
Outro:
With this recipe in your back pocket, you'll be the hit of the party! The next time you're looking for an easy and delicious appetizer that your guests will love, try this Greek Feta and Olive Dip. Enjoy!