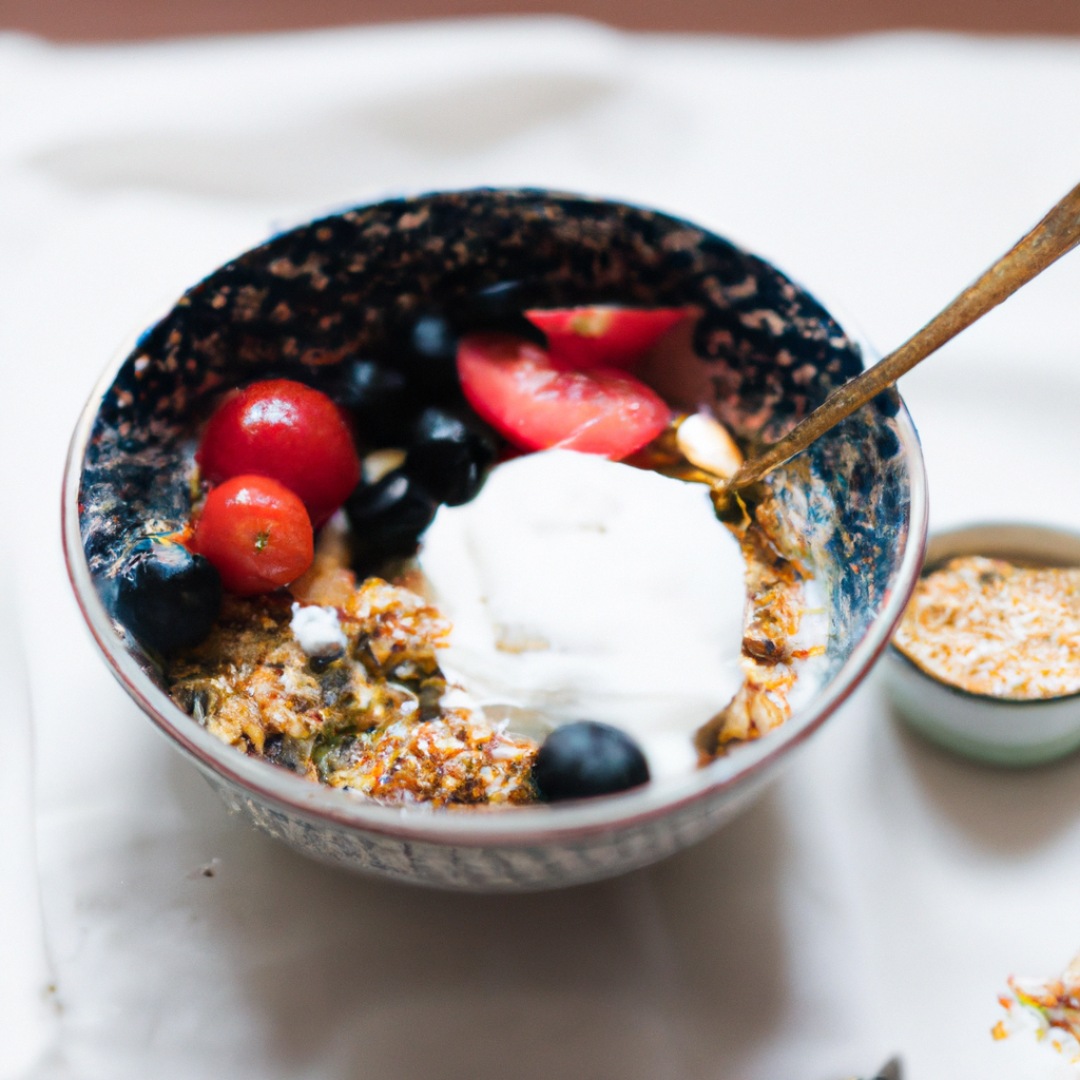 What are the health benefits of using Greek yogurt in a breakfast bowl recipe?
Scrumptious Greek Yogurt Breakfast Bowl Recipe to Start Your Day Right
Introduction
Looking for a healthy and delicious breakfast recipe to start your day on a right note? Look no further than this scrumptious Greek Yogurt Breakfast Bowl recipe! Not only is this breakfast bowl packed with vitamins and nutrients, it's also easy and quick to make.
Ingredients
1 cup Greek Yogurt
1/2 cup Granola
1/4 cup Blueberries
1/4 cup Strawberries
1 tbsp Honey
1 tbsp Chia Seeds
1 tbsp Almond Butter
1/4 tsp Cinnamon Powder
Instructions
In a bowl, mix together Greek yogurt and cinnamon powder until well combined.
Top the yogurt mixture with granola, blueberries, strawberries, and chia seeds.
Drizzle honey and almond butter on the top of the bowl.
Serve immediately and enjoy.
Conclusion
This Greek Yogurt Breakfast Bowl is a perfect way to start your day on a healthy and delicious note. It's packed with nutrients, fiber and antioxidants, which makes it a great breakfast option for anyone looking to stay healthy and fit. So, next time you're in a rush in the morning, try this easy and quick breakfast recipe.