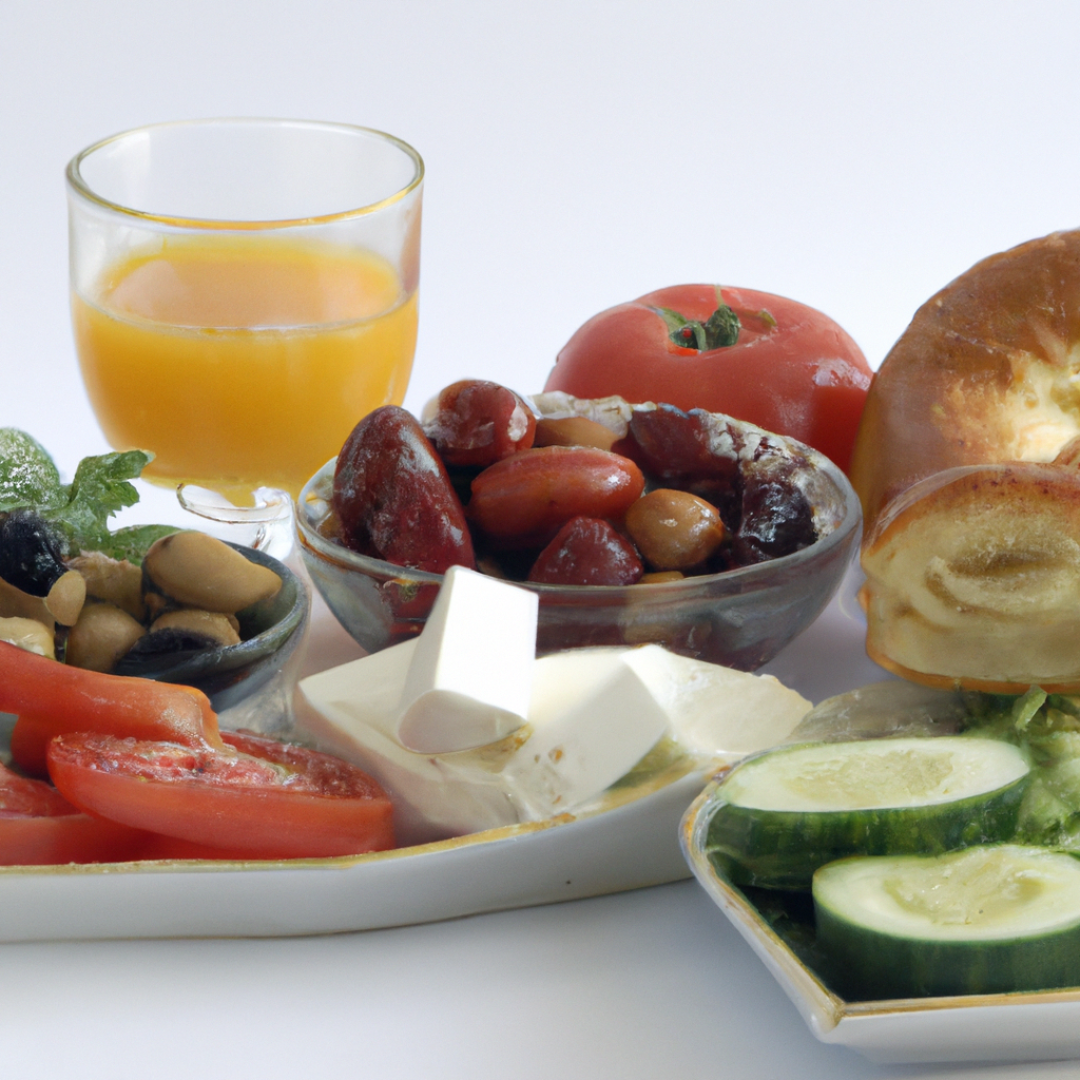 What are some key ingredients in the Greek breakfast recipe that make it unique?
Start Your Day with a Greek Twist: Try This Delicious Greek Breakfast Recipe!
There's nothing like a delicious and healthy breakfast to get your day off to a good start. And if you're looking for something new and exciting to try for breakfast, why not give this Greek breakfast recipe a whirl? It's packed full of healthy ingredients and flavors that are sure to wake up your taste buds and keep you feeling full and satisfied all morning long.
Ingredients:
For the Greek Yogurt:
1/2 cup plain Greek yogurt
1/4 cup chopped fresh fruit of your choice
1 tbsp honey
1/4 tsp cinnamon
For the Veggie Frittata:
1 tbsp olive oil
1 small onion, chopped
1 garlic clove, minced
1/2 cup sliced mushrooms
1/2 cup chopped spinach
4 cherry tomatoes, halved
4 eggs, beaten
1/4 cup feta cheese, crumbled
1/4 tsp salt
1/8 tsp black pepper
1 tbsp chopped fresh parsley
Directions:
In a small bowl, mix together the Greek yogurt, fresh fruit, honey, and cinnamon until well combined. Set aside.
Preheat the oven to 350°F (180°C).
In a medium oven-safe skillet, heat the olive oil over medium heat. Add in the onion and garlic and cook until softened, about 5 minutes.
Add in the mushrooms and spinach and cook until the vegetables are wilted and any liquid has evaporated, about 5 minutes.
Add in the cherry tomatoes and cook for another 2 minutes.
Pour in the beaten eggs and sprinkle the feta cheese on top. Season with salt and black pepper. Cook for 3-4 minutes, until the bottom starts to set.
Transfer the skillet to the oven and bake for 10-12 minutes, until the eggs are set and the frittata is golden brown.
Serve the Greek yogurt and veggie frittata together, garnished with fresh parsley.
We hope you enjoy this delicious Greek breakfast recipe! It's a great way to start your day with a healthy, flavorful meal that will keep you going until lunchtime. If you have any other favorite Greek breakfast recipes, be sure to share them with us in the comments below!