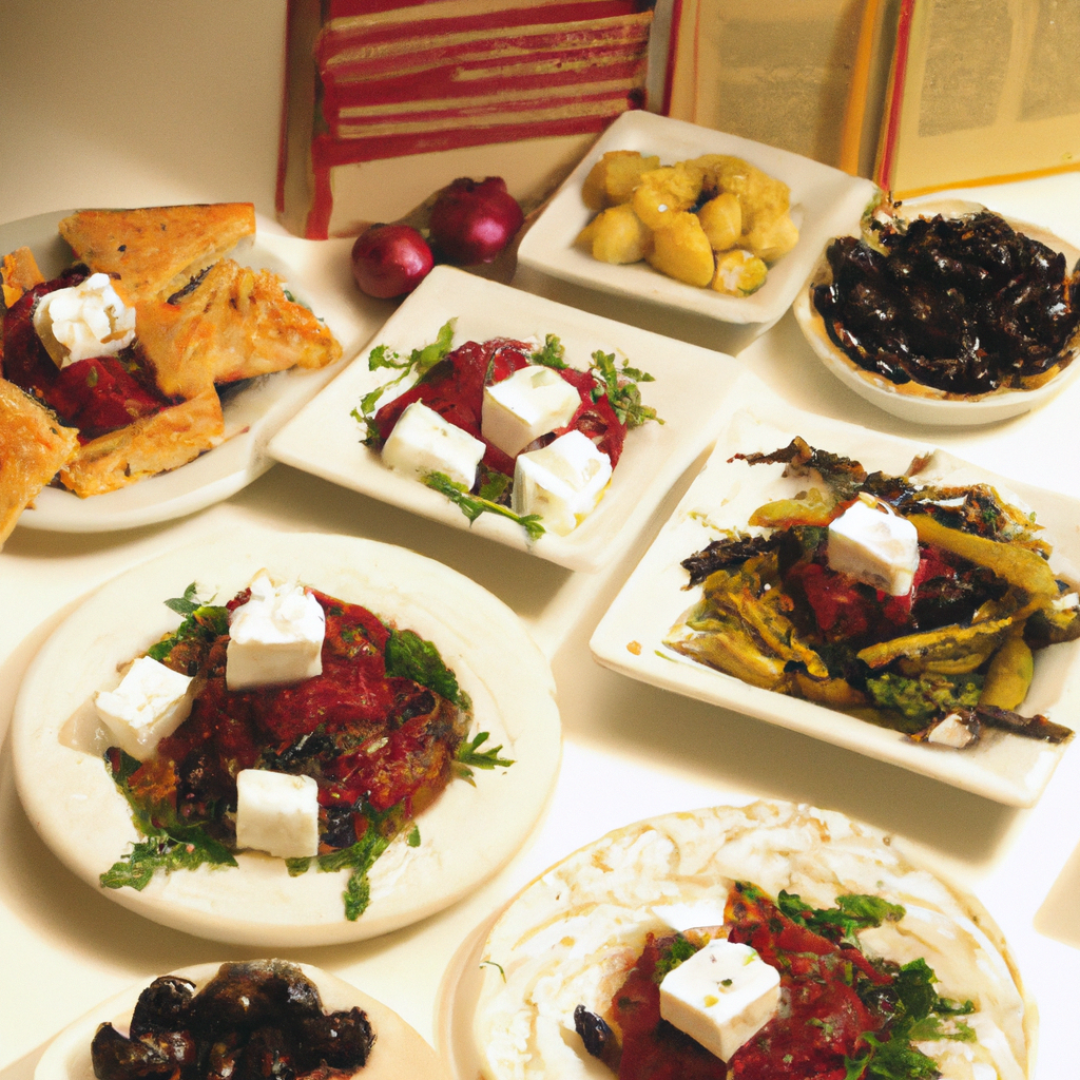 What are some popular authentic Greek appetizers to serve at a party?
Get a Taste of Greece: Try These Authentic Greek Appetizers at Your Next Party
Greek cuisine is known for its fresh ingredients, bold flavors, and Mediterranean influences. Impress your guests with these authentic Greek appetizers at your next party. These recipes are perfect for any occasion and easy to make. Read on to find out how to make them!
Spanakopita
Spanakopita is a traditional Greek savory pastry made with spinach and feta cheese. It is perfect as an appetizer or a main dish and is a crowd-pleaser. Here is the recipe:
Preheat your oven to 375F. In a large skillet, sauté 6 cups of fresh spinach leaves with 2 cloves of finely minced garlic until wilted.
Remove from heat and stir in 1 cup of crumbled feta cheese, ¼ cup of finely chopped fresh dill, and ¼ cup of chopped green onions.
In a separate bowl, beat 2 eggs with ½ cup of olive oil and a pinch of salt. Add the spinach and feta mixture and stir well.
Grease a 9×13 inch baking dish with olive oil. Lay down 1 roll of phyllo dough and brush it lightly with olive oil. Repeat with 4 more rolls of phyllo dough.
Spoon the spinach and feta mixture onto the phyllo dough and spread it out evenly.
Repeat steps 4 and 5 with the remaining rolls of phyllo dough and spinach and feta mixture.
Bake for 25-30 minutes, or until golden brown.
Serve warm or at room temperature.
Tzatziki
Tzatziki is a traditional Greek yogurt dip made with cucumbers, garlic, and fresh herbs. It is perfect as a dip for veggies or pita chips, or as a spread on sandwiches. Here is the recipe:
Grate 1 medium cucumber and squeeze out as much liquid as possible.
In a medium bowl, combine the grated cucumber with 1 cup of plain Greek yogurt, 2 minced garlic cloves, 1 tablespoon of lemon juice, and 1 tablespoon of chopped fresh dill.
Add salt and black pepper to taste and stir well.
Refrigerate for at least an hour to let the flavors meld together.
Before serving, drizzle with olive oil and garnish with chopped fresh herbs (optional).
Dolmades
Dolmades are stuffed grape leaves with a filling of rice, onions, herbs, and spices. They are perfect as an appetizer or a side dish. Here is the recipe:
Drain a jar of grape leaves and rinse them under cold water. Set aside.
In a large skillet, sauté ½ cup of finely diced onions in 2 tablespoons of olive oil until translucent.
Add 1 cup of uncooked long-grain rice, 2 cups of water, 2 tablespoons of chopped fresh dill, 2 tablespoons of chopped fresh parsley, 2 tablespoons of lemon juice, and salt and pepper to taste.
Bring to a boil, then reduce heat to low and simmer, covered, for 20 minutes.
Remove from heat and let cool slightly.
Take a grape leaf and place it shiny-side down on a work surface. Place a spoonful of the rice mixture on the bottom of the leaf.
Fold the bottom edge of the grape leaf over the rice mixture, then fold in the sides and roll up tightly.
Repeat with the remaining grape leaves and rice mixture.
Arrange the dolmades in a baking dish and drizzle with olive oil. Bake at 350F for 15-20 minutes, or until heated through.