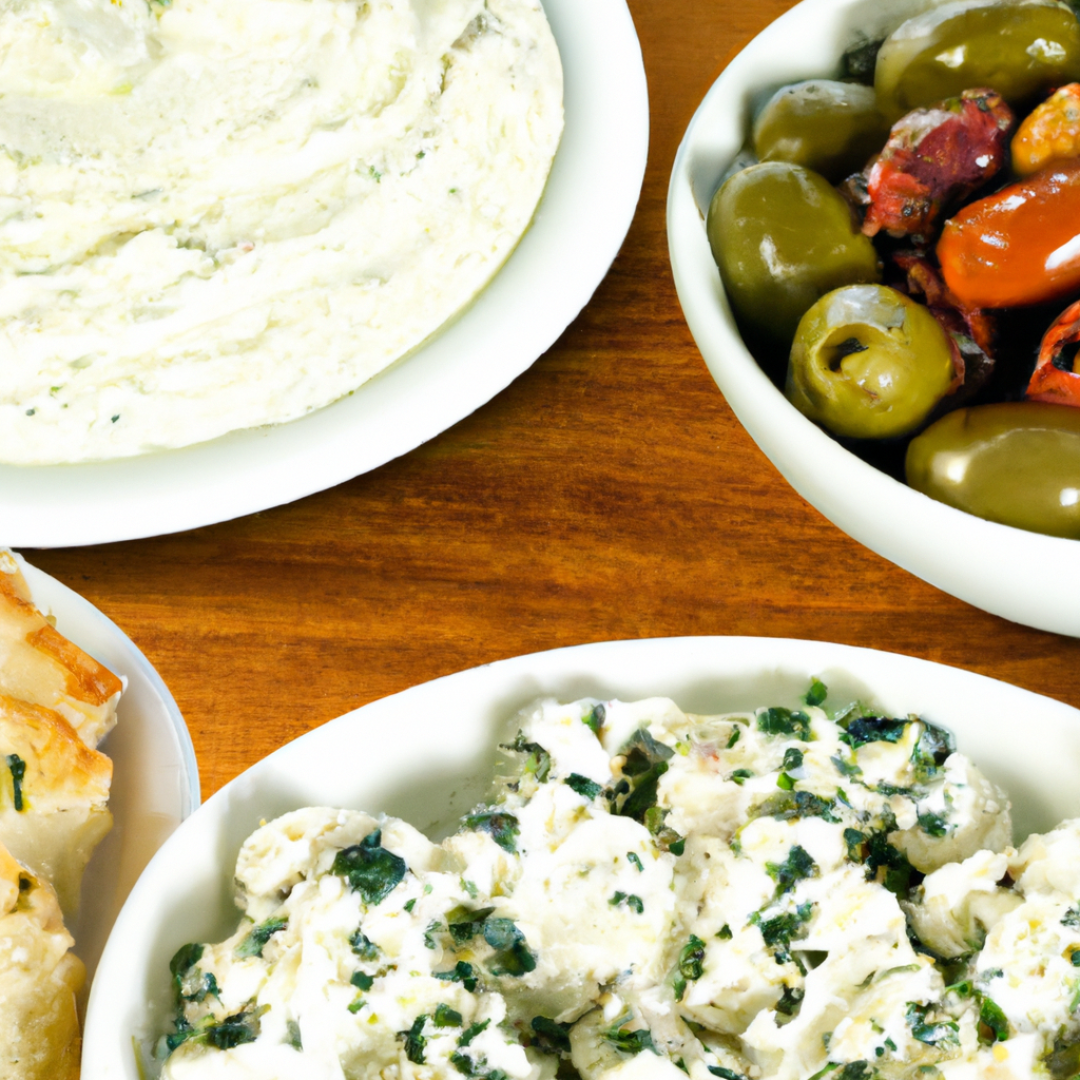 What are the essential ingredients needed to make a delicious Feta and Olive Dip, and how can one ensure the perfect balance of flavors?
Mouthwatering Greek Meze: Easy Recipe for Feta and Olive Dip
Greek meze is all about small plates of flavorful foods that are perfect for sharing and dipping. This recipe for Feta and Olive Dip is no exception. It's rich, creamy, and absolutely delicious. It's also incredibly easy to make, so you can whip it up in no time for your next gathering or party.
Ingredients
8 ounces

cream cheese, softened

4 ounces

crumbled feta cheese

1/2 cup

chopped kalamata olives

1/4 cup

chopped fresh parsley

2 cloves

garlic, minced

1/4 cup

olive oil

1/4 cup

sour cream

Salt and pepper

to taste
Instructions
In a mixing bowl, combine the cream cheese and feta cheese. Mix well until the mixture is smooth.
Add the chopped kalamata olives, fresh parsley, minced garlic, olive oil, and sour cream. Mix well to combine.
Season with salt and pepper to taste. Go easy on the salt since the feta cheese and olives are already salty.
Cover the bowl with plastic wrap and chill in the refrigerator for at least 30 minutes to let the flavors meld together.
Before serving, stir the dip well and adjust the seasoning if necessary.
Transfer the dip to a serving bowl and garnish with more chopped parsley and kalamata olives. Serve with pita chips or vegetables for dipping.