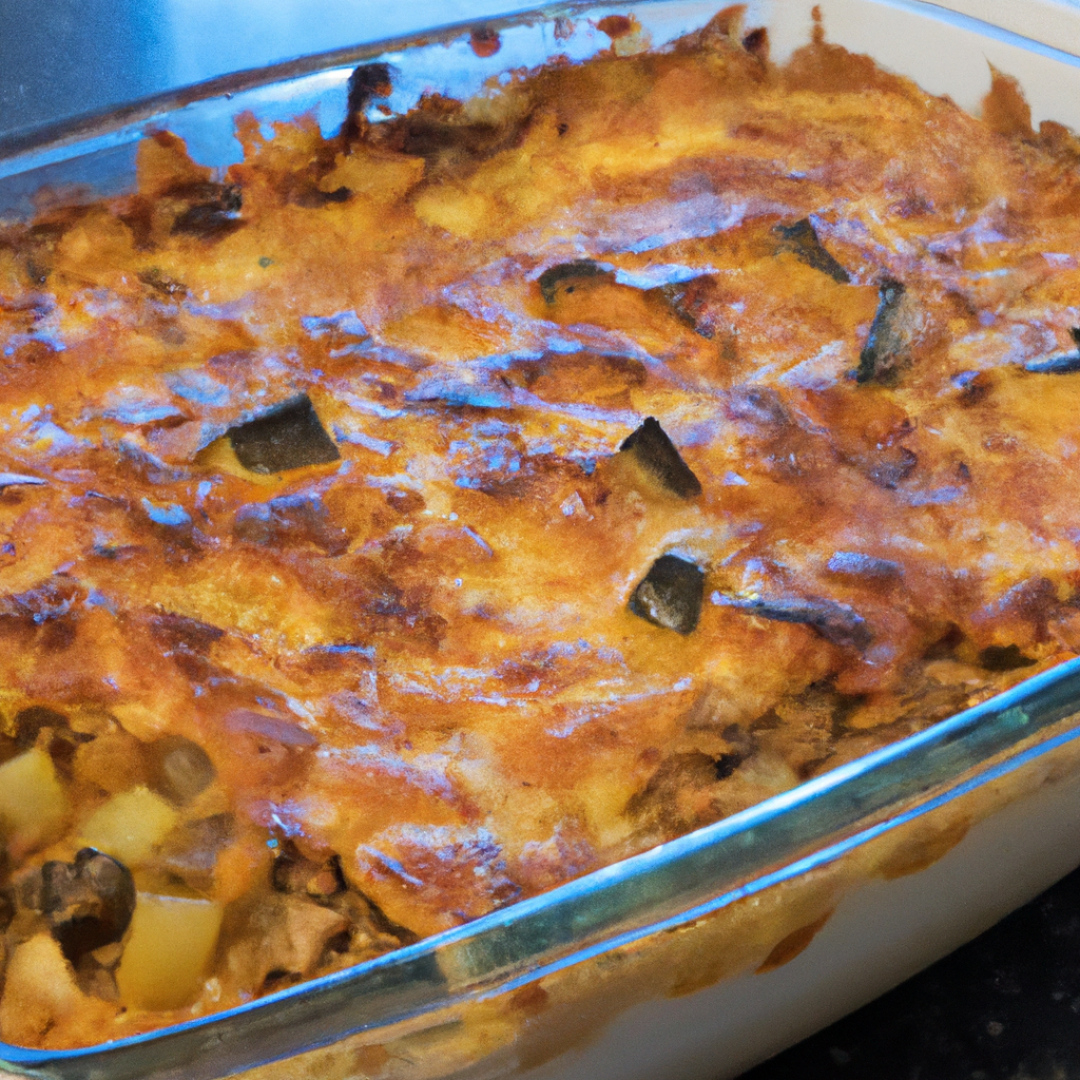 What are the key ingredients of a traditional Greek moussaka recipe?
Mouthwatering Moussaka: A Traditional Greek Vegan Recipe
Moussaka is a classic dish in Greek cuisine that is made with layers of vegetables, meat, and a creamy béchamel sauce. However, as more people are adopting a vegan lifestyle, this traditional dish has gotten a plant-based makeover. This vegan moussaka is just as delicious as the original and packed with flavor!
Ingredients:
2 large eggplants, sliced into 1/2 inch rounds
2 teaspoons salt, divided
1 tablespoon olive oil
1 large onion, chopped
3 cloves garlic, minced
1 red bell pepper, chopped
1 green bell pepper, chopped
1 can diced tomatoes, drained
1 tablespoon tomato paste
1 teaspoon dried oregano
1/2 teaspoon ground cinnamon
1/4 teaspoon black pepper
1 cup vegetable broth
1/4 cup chopped fresh parsley
1/4 cup chopped fresh basil
Béchamel Sauce:
2 cups unsweetened plant milk
1/4 cup vegan butter
1/4 cup flour
1/4 teaspoon ground nutmeg
1/2 teaspoon salt
1/4 teaspoon black pepper
Instructions:
Preheat oven to 375°F.
Sprinkle both sides of eggplant slices with 1 teaspoon salt and place on a baking sheet. Let stand 15 minutes.
In a large skillet, heat olive oil over medium heat. Add onion and cook until softened, about 5 minutes.
Add garlic, red and green bell peppers, tomatoes, tomato paste, oregano, cinnamon, remaining 1 teaspoon salt, and black pepper. Cook, stirring occasionally, for 10 minutes.
Add vegetable broth, parsley, and basil. Cook for an additional 5 minutes.
In a separate saucepan, melt vegan butter over medium-high heat. Whisk in flour and nutmeg until combined. Slowly add plant milk, whisking constantly until mixture thickens. Remove from heat and stir in salt and pepper.
To assemble the dish, arrange eggplant slices in a single layer in a 9 x 13 inch baking dish. Spoon vegetable mixture over eggplant and spread evenly. Pour béchamel sauce over the vegetables. Repeat layers with remaining eggplant, vegetables, and béchamel sauce.
Bake, uncovered, for 45-50 minutes or until top is golden brown and bubbly.
This vegan moussaka is a perfect dish for a family dinner or a potluck party. You won't even miss the meat or cheese because the combination of spices and vegetables creates a flavorful and satisfying meal. Enjoy!