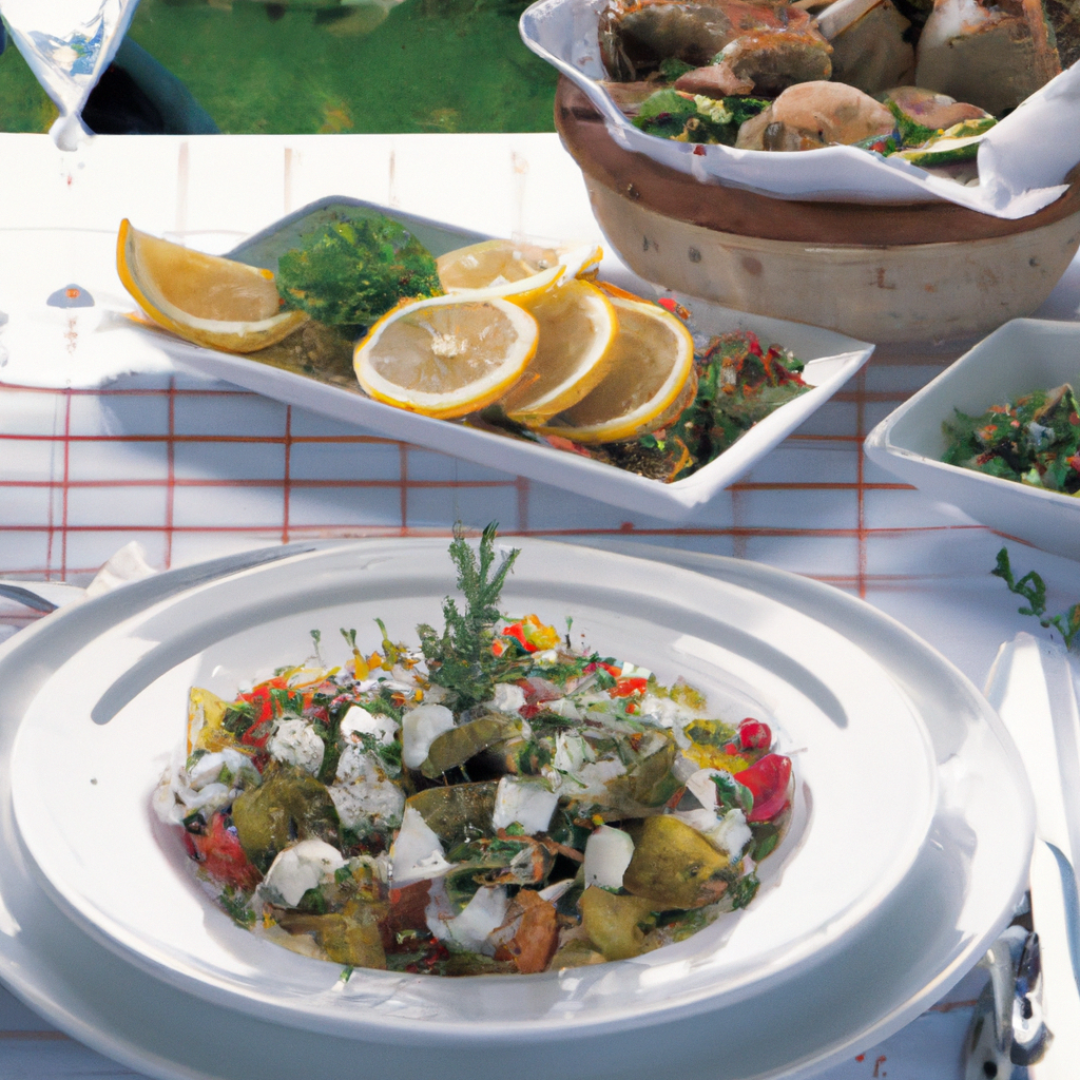 What are some common ingredients and flavors found in Greek cuisine?
Mediterranean Delight: A Greek Feast for the Senses
Introduction
Welcome to a flavor-packed journey through the Mediterranean with our Greek feast for the senses. Greece is known for its colorful and fresh cuisine, full of delicious and healthy ingredients. In this article, we have prepared a tantalizing menu inspired by the flavors of the Mediterranean that will transport your taste buds to the Aegean Sea. Let's get cooking!
Menu
Souvlaki
Souvlaki is a classic Greek dish consisting of skewered meat, usually pork or chicken, grilled to perfection. It's a quick and easy dish that can be served as a main course or as an appetizer. To make the perfect souvlaki, marinate your meat of choice with olive oil, lemon juice, garlic, oregano, salt, and pepper for at least 30 minutes. Thread the meat onto skewers along with some vegetables such as onions, tomatoes, and bell peppers, and grill until cooked through and charred around the edges.
Tzatziki
Tzatziki is a refreshing Greek yogurt sauce that pairs perfectly with grilled meats and vegetables. To make tzatziki, mix together Greek yogurt, grated cucumber, chopped dill, minced garlic, lemon juice, and salt. Let the mixture sit in the fridge for at least an hour to allow the flavors to meld together.
Greek Salad
A Greek salad is a fresh and healthy side dish that incorporates the flavors of the Mediterranean. To make a Greek salad, toss together chopped tomatoes, cucumbers, bell peppers, red onions, olives, and feta cheese. Dress the salad with olive oil, red wine vinegar, dried oregano, salt, and pepper.
Baklava
Baklava is a sweet and flaky pastry that is rich in nuts and honey. To make baklava, layer phyllo dough with a mixture of chopped nuts, sugar, cinnamon, and melted butter. Bake in the oven until golden and crispy, then pour over a honey syrup made with honey, sugar, and water. Let the baklava cool before serving.
Conclusion
Thank you for joining us on this culinary tour of the Mediterranean with our Greek feast for the senses. We hope you enjoyed this menu and that it inspired you to try new recipes and ingredients. Remember to use fresh and seasonal ingredients to get the most out of each dish. Bon appétit!