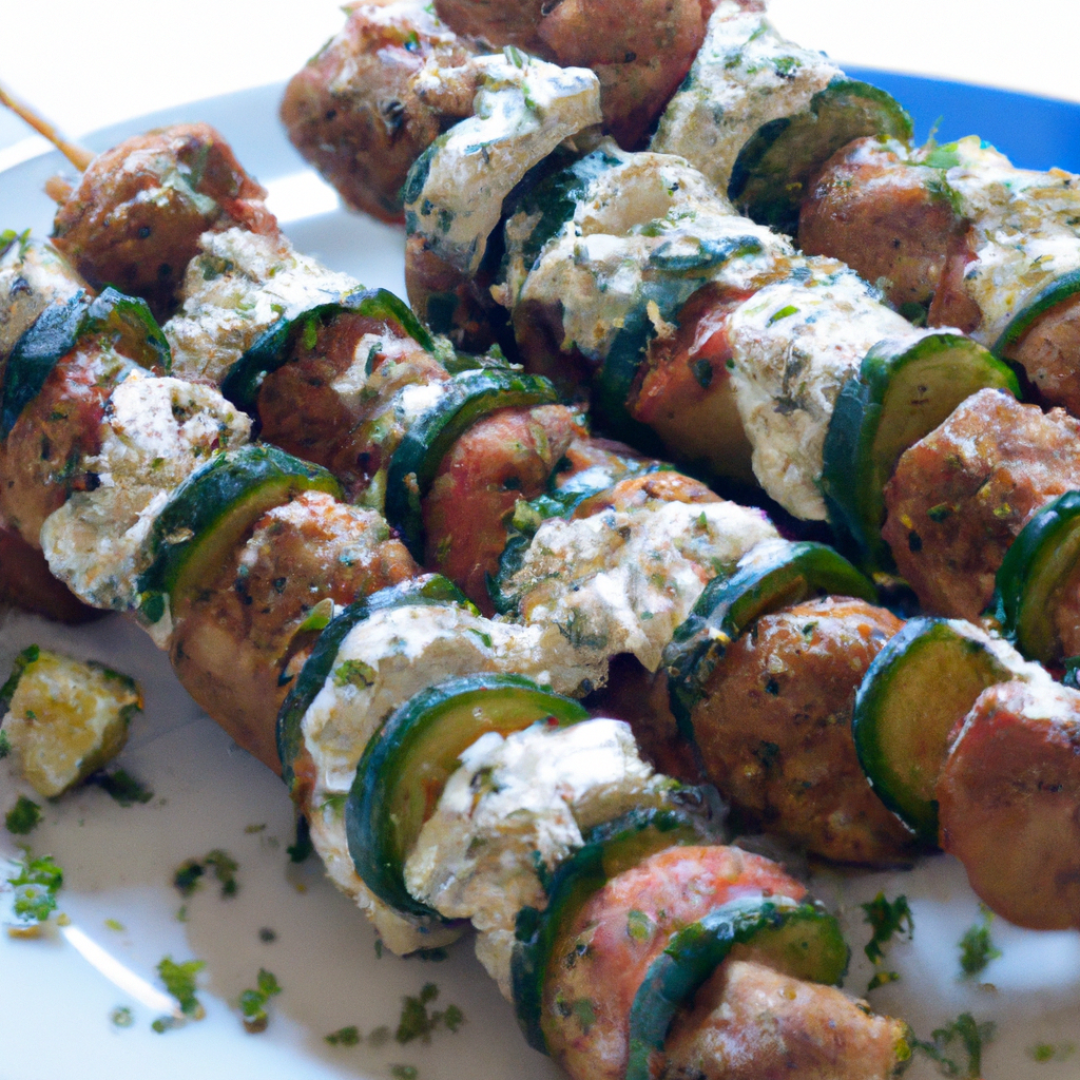 How can Greek souvlaki be made vegan without sacrificing on taste or texture?
Mediterranean Magic: Delicious Greek Vegan Souvlaki Recipe!
What's not to love about Greek food? With its abundance of fresh, aromatic herbs and spices, it's impossible not to feel like you're on the Mediterranean coast as soon as you take a bite. And if you're a vegan, you might think you'll miss out on the magic of souvlaki – but think again! This delicious recipe is a plant-based twist on traditional Greek souvlaki that's every bit as satisfying as the original. Here's how to make it:
Ingredients:
1 block of extra-firm tofu, cut into small cubes
1 red onion, cut into chunks
1 red bell pepper, cut into chunks
1 yellow bell pepper, cut into chunks
1/4 cup olive oil
1/4 cup fresh lemon juice
3 cloves garlic, minced
2 tbsp dried oregano
1 tbsp smoked paprika
1 tsp sea salt
1/2 tsp black pepper
Step 1:
In a large bowl, whisk together the olive oil, lemon juice, garlic, oregano, paprika, salt, and pepper until well combined.
Step 2:
Add the tofu and vegetables to the bowl and toss to coat in the marinade. Set aside for 30 minutes to allow the flavours to develop.
Step 3:
Preheat grill to medium-high heat. Skewer the tofu and vegetables alternately onto skewers. Grill for 8-10 minutes, turning occasionally, until the tofu is golden brown and the vegetables are tender.
There you have it – a delicious vegan souvlaki recipe that's perfect for a summer BBQ or any time you're craving a taste of the Mediterranean. Serve with a side of hummus and pita bread for a complete meal that's sure to impress your friends and family.