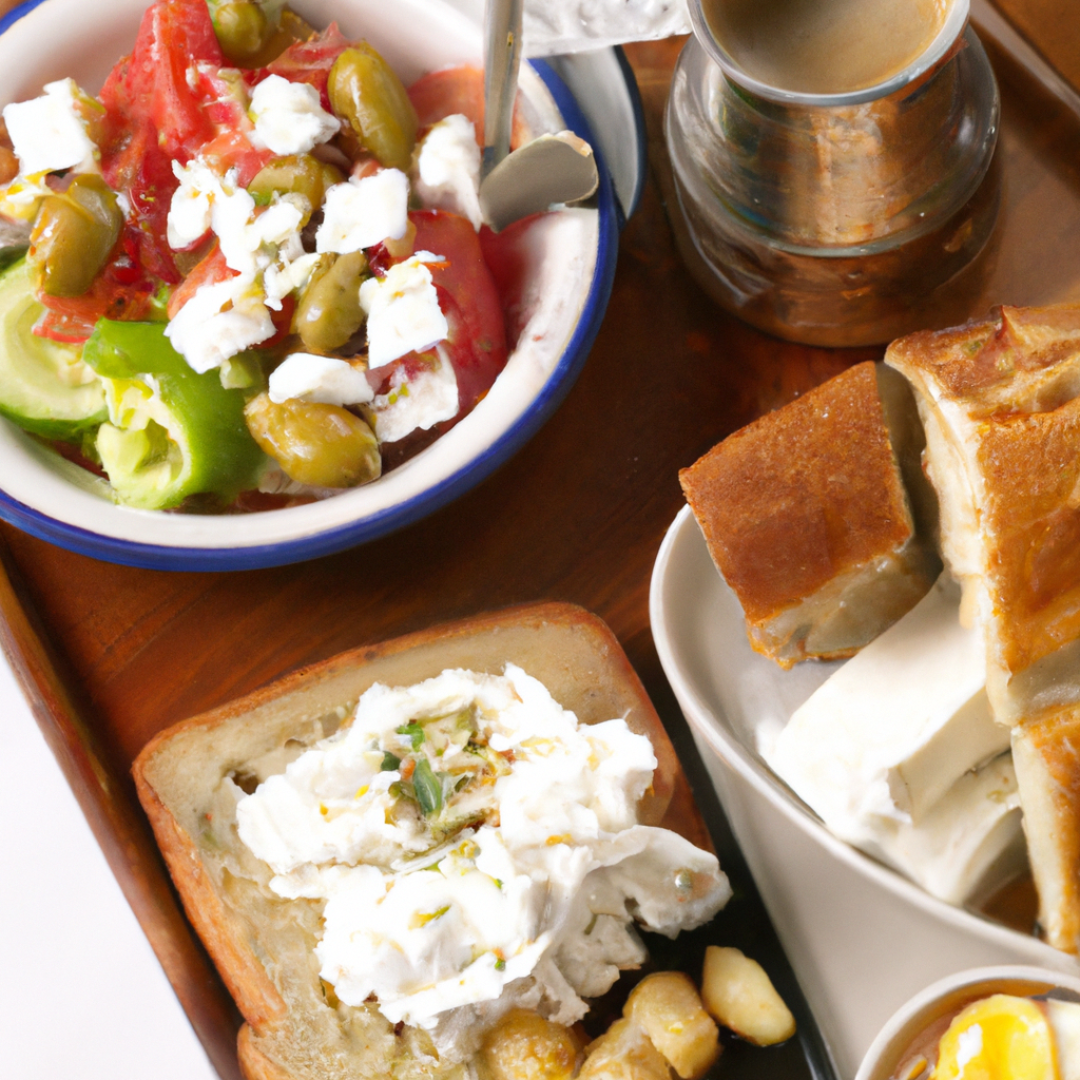 What are some traditional Greek breakfast recipes that can be easily made at home?
Start Your Day the Greek Way with Delicious Breakfast Recipe!
Greek food has gained popularity all over the world for its use of fresh ingredients, simplicity, and high nutritional value. Many Greek recipes are suitable for breakfast, and in this article, we will share with you a delicious and healthy Greek breakfast recipe that you can easily make at home.
The recipe is called "Greek Yogurt with Fresh Fruits and Honey." It only takes a few minutes to prepare, and it is perfect for those who want to start their day with something light and refreshing.
Greek Yogurt with Fresh Fruits and Honey
Ingredients:
1 cup Greek yogurt
1/2 cup mixed fresh fruits (such as strawberries, blueberries, and raspberries)
1 tablespoon honey
1 teaspoon chopped nuts (such as almonds or walnuts)
Instructions:
Wash and cut the fresh fruits into small pieces.
In a small bowl, mix the Greek yogurt and honey.
Add the fresh fruits to the yogurt mixture and mix well.
Sprinkle the chopped nuts on top.
Serve immediately and enjoy!
Nutritional Value:
This recipe is a good source of protein and vitamins. One serving (1 cup) provides approximately:
Calories: 210
Protein: 16g
Carbohydrates: 25g
Fiber: 3g
Sugar: 20g
Fat: 4g
Saturated Fat: 0.5g
Cholesterol: 5mg
Sodium: 65mg
Calcium: 20% DV
Vitamin C: 60% DV
Vitamin A: 10% DV
We hope you enjoy this Greek yogurt breakfast recipe. It is simple and easy to make, and it will provide you with a healthy and delicious start to your day.
Feel free to experiment with different fruits and nuts to make the recipe your own. You can also add some granola or muesli for some extra crunch and fiber.
Thank you for reading, and have a great day!