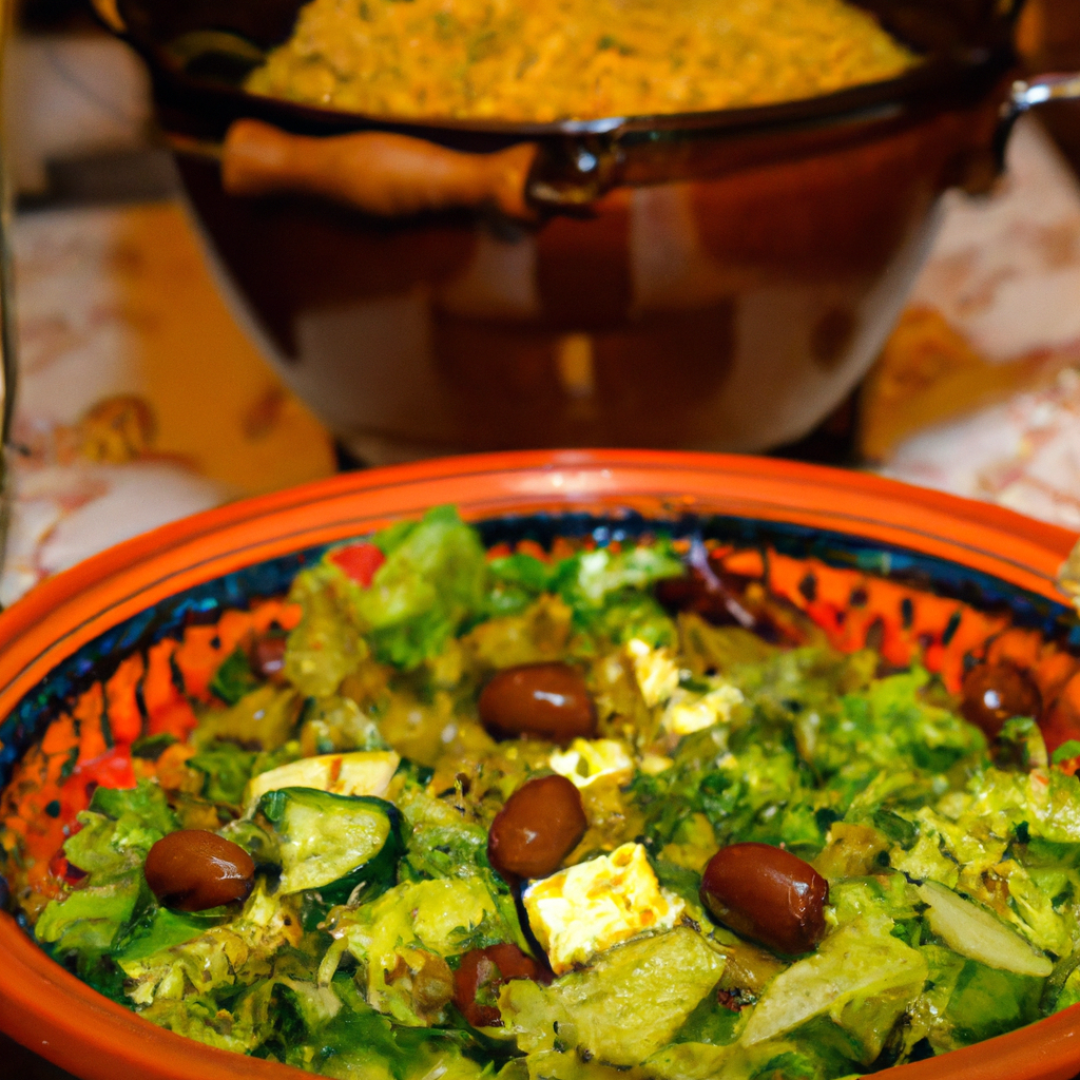 What are the traditional Greek ingredients used in the authentic Greek dinner recipe?
Indulge in the Flavors of Greece with an Authentic Greek Dinner Recipe
Introduction
Experience the taste of Greece with this delicious and authentic Greek dinner recipe. This meal is perfect for a family dinner or a special occasion. Not only is it healthy and nutritious, but it's also easy to make and packed with flavor. So, why not transport yourself to the Mediterranean and indulge in the delicious flavors of Greece with this unique recipe?
Ingredients
4 chicken breasts
1/2 cup of olive oil
1/2 cup of lemon juice
4 cloves of garlic, minced
2 tbsp of dried oregano
Salt and pepper to taste
1 red onion sliced
1 cucumber chopped
1 tomato chopped
1/2 cup of feta cheese crumbled
Instructions
Start by marinating the chicken breasts. In a large bowl, combine the olive oil, lemon juice, garlic, oregano, salt, and pepper. Stir until well combined.
Add the chicken breasts to the bowl, tossing them with the marinade so that they are fully coated. Cover the bowl with plastic wrap and refrigerate for at least an hour.
When ready to cook, preheat the oven to 375°F. Line a baking dish with parchment paper.
Remove the chicken breasts from the marinade and discard any leftover marinade. Place the chicken in the baking dish and bake for 25-30 minutes, or until cooked through.
While the chicken is cooking, prepare the salad. In a large bowl, combine the red onion, cucumber, and tomato.
Once the chicken is cooked, remove it from the oven and let it rest for a few minutes before slicing it into thin strips.
Top the salad with the sliced chicken and crumbled feta cheese.
Serve and enjoy!
Conclusion
There you have it – a delicious and authentic Greek dinner recipe, perfect for those who want to indulge in the flavors of Greece. The combination of juicy chicken and fresh salad with feta cheese is simply irresistible. So, why not give this recipe a try and transport yourself to the Mediterranean with a mouthful of deliciousness?