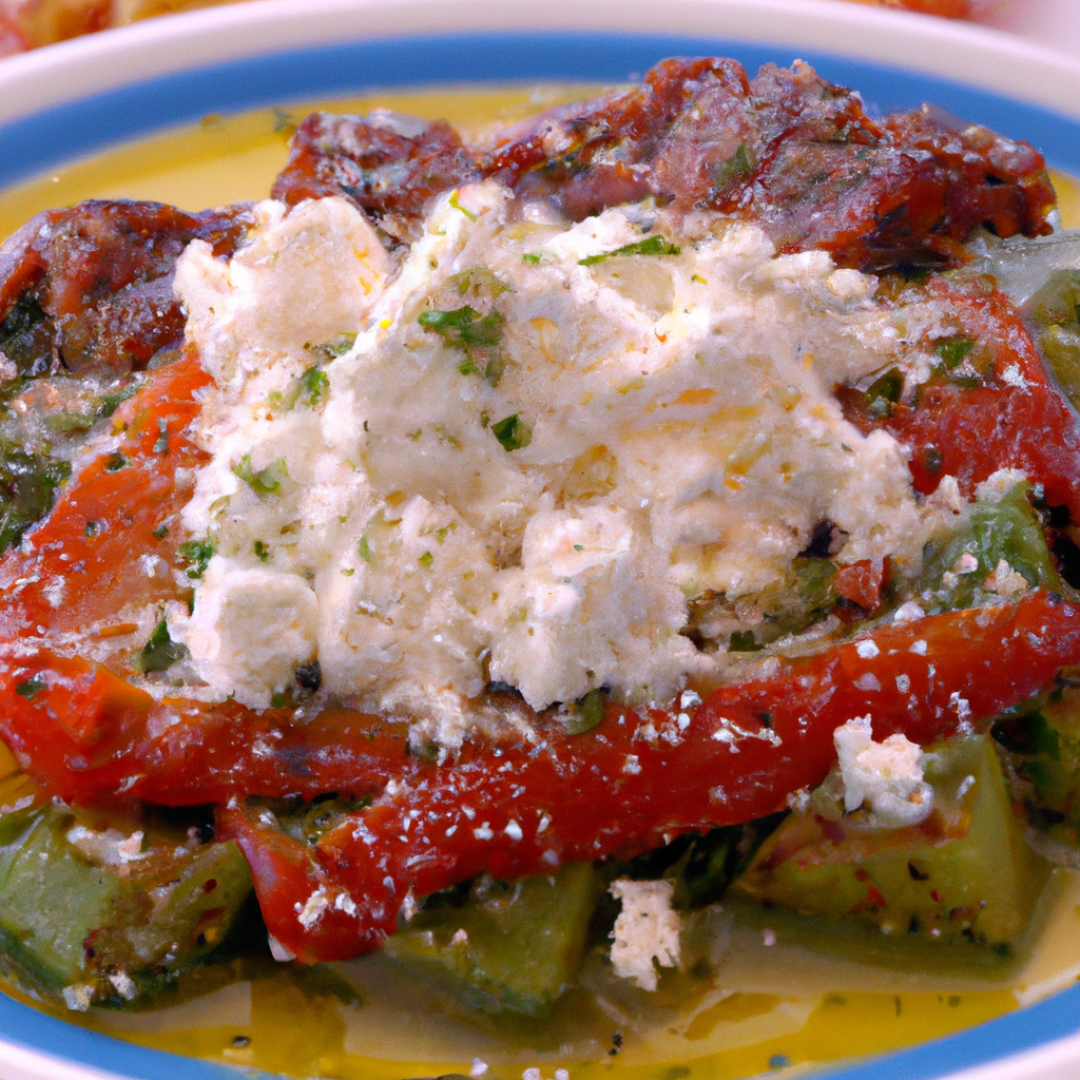 What are the key ingredients needed to make this Greek dinner recipe?
Indulge in Authentic Greek Flavors with This Mouthwatering Dinner Recipe
When it comes to Mediterranean cuisine, Greek food is a must-try. Its delicious flavors, fresh ingredients, and simplicity make Greek dishes a favorite among many diners. If you're looking for a tasty and healthy dinner recipe, try this Greek-style chicken skewers with tzatziki sauce. It's both satisfying and easy to make, perfect for busy weeknights or weekend gatherings.
Ingredients
1 lb. boneless, skinless chicken breast, cubed
1 red onion, cut into chunks
1 green bell pepper, cut into chunks
1/4 cup olive oil
2 garlic cloves, minced
1 tsp. dried oregano
1/2 tsp. ground cumin
1/2 tsp. smoked paprika
1/4 tsp. salt
1/4 tsp. black pepper
For the tzatziki sauce:
1 cucumber, peeled and finely chopped
1 cup plain Greek yogurt
2 garlic cloves, minced
1 tbsp. fresh lemon juice
1 tbsp. fresh dill, chopped
Salt and pepper to taste
Instructions
In a large bowl, whisk together the olive oil, garlic, oregano, cumin, paprika, salt, and pepper.
Add the chicken, onion, and bell pepper to the bowl and toss to coat evenly.
Thread the chicken, onion, and bell pepper onto skewers. If using wooden skewers, soak them in water for 30 minutes before using to prevent burning.
Preheat the grill or grill pan over medium-high heat. Grill the skewers, turning occasionally, for about 10-12 minutes or until the chicken is cooked through.
Meanwhile, make the tzatziki sauce. In a medium bowl, combine the chopped cucumber, Greek yogurt, garlic, lemon juice, and dill. Season with salt and pepper to taste.
Serve the chicken skewers hot with the tzatziki sauce on the side. Enjoy!
"This Greek-style chicken skewers with tzatziki sauce is a simple yet flavorful dish that will transport you to the beautiful Mediterranean coast. The tender chicken, combined with the smoky grilled veggies and the tangy sauce will make your taste buds dance with joy. Plus, it's a healthy and low-carb option that will keep you satisfied for hours. Give it a try and let us know what you think!"