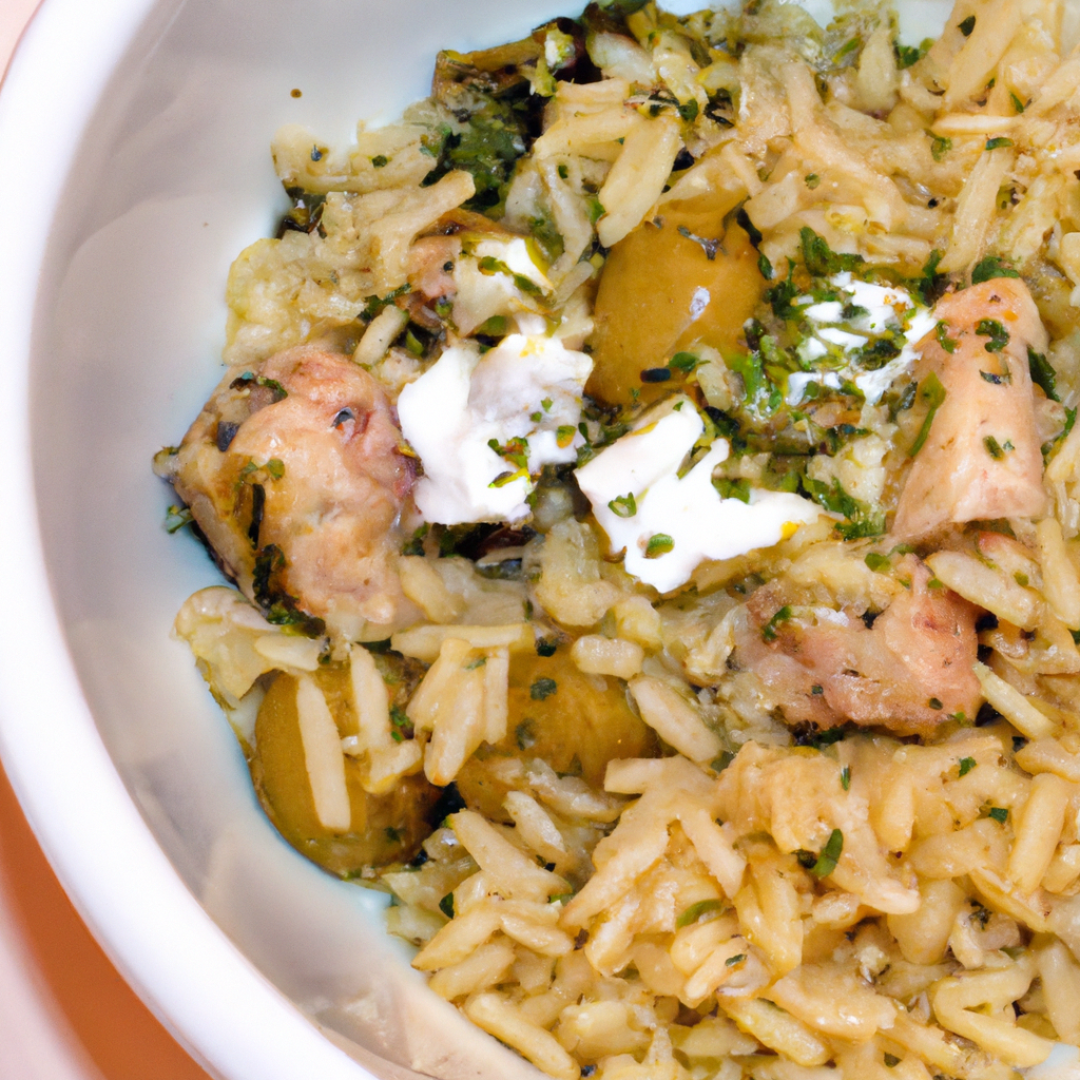 What ingredients are needed to make this Greek dinner recipe stand out?
Mediterranean Delight: Mouth-watering Greek Dinner Recipe
Greek cuisine is known for its healthy ingredients and delicious flavors. This Mediterranean-inspired dinner recipe is sure to be a hit with your family and friends. It's full of fresh herbs, juicy tomatoes, tangy olives, and creamy feta cheese. And the best part? It's easy to make!
Ingredients:
4 boneless, skinless chicken breasts
2 tbsp olive oil
1 small red onion, chopped
2 garlic cloves, minced
1 tbsp dried oregano
1 tsp dried thyme
1 tsp dried basil
1 tsp salt
½ tsp black pepper
1 cup cherry tomatoes, halved
½ cup kalamata olives, pitted
½ cup crumbled feta cheese
2 tbsp fresh parsley, chopped
Directions:
Preheat the oven to 375°F.
In a large oven-safe skillet, heat the olive oil over medium-high heat. Add the chicken breasts and cook for 2-3 minutes on each side, until browned.
Add the onion and garlic to the pan and sauté for another 2-3 minutes, until fragrant.
Stir in the oregano, thyme, basil, salt, and black pepper. Add the cherry tomatoes and olives to the pan and toss to combine.
Sprinkle the feta cheese over the top of the chicken and vegetables.
Transfer the skillet to the oven and bake for 20-25 minutes, until the chicken is cooked through and the cheese is melted and bubbly.
Garnish with fresh parsley and serve hot.
We hope you enjoy this mouth-watering Greek dinner recipe. It's perfect for a weeknight meal or entertaining guests. Bon appétit!