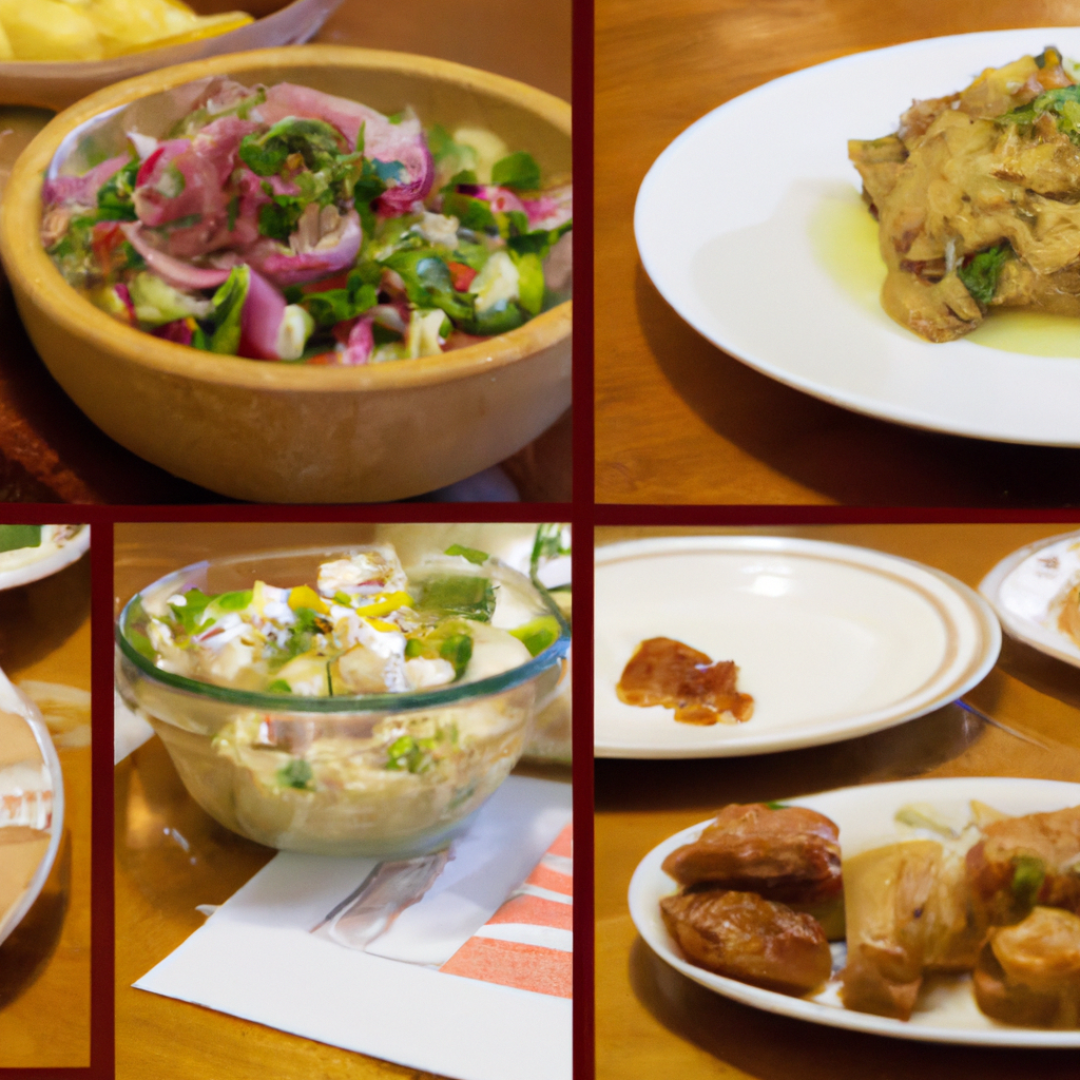 What are some key ingredients that make Greek cuisine so flavorful and distinctive?
Mouthwatering Greek Night: A Recipe for Delicious Mediterranean Dining
Greek cuisine is famous for its fresh ingredients and healthy combinations. This recipe for a Greek-inspired dinner is perfect for a night in with friends or family. With a bit of preparation, you can create a meal that's not only delicious but also healthy and nourishing.
Ingredients
For the Greek salad:
1 large cucumber, peeled and chopped
4 medium tomatoes, chopped
1 red onion, sliced
1 green bell pepper, chopped
½ cup kalamata olives, pitted and sliced
4 oz feta cheese, crumbled
1/4 cup extra-virgin olive oil
2 tbsp red wine vinegar
1 tsp dried oregano
Salt and pepper to taste
For the spanakopita:
1 package phyllo dough, thawed
10 oz frozen spinach, thawed and drained
1/2 cup crumbled feta cheese
2 green onions, finely chopped
2 cloves garlic, minced
2 tbsp olive oil
Salt and pepper to taste
Instructions
Greek Salad
In a large mixing bowl, combine the cucumber, tomatoes, red onion, bell pepper, and olives.
In a small mixing bowl, whisk together the olive oil, red wine vinegar, oregano, salt, and pepper.
Pour the dressing over the vegetables and toss well to coat.
Add the crumbled feta cheese and gently toss again.
Refrigerate for at least 30 minutes before serving.
Spanakopita
Preheat the oven to 375°F (190°C).
Thaw the phyllo dough following the package instructions.
In a medium mixing bowl, combine the spinach, feta cheese, green onions, garlic, and olive oil.
Season with salt and pepper to taste.
Unroll the phyllo dough and cover with a damp towel to keep from drying out.
Take one sheet of phyllo dough and brush it lightly with olive oil.
Place another sheet of phyllo dough on top and brush again with olive oil.
Cut the phyllo dough into 3-inch squares using a sharp knife or pizza cutter.
Place a small spoonful of the spinach mixture in the center of each square.
Fold the phyllo dough into triangles, pressing the edges together to seal.
Place the spanakopita triangles on a lightly greased baking sheet and brush with olive oil.
Bake for 15-20 minutes, or until golden brown and crispy.
Serve warm.
Tips and Variations
You can add some grilled chicken, fish, or shrimp to the Greek salad for a protein boost.
Try adding some diced avocado or roasted red peppers to the salad for extra flavor.
If you're short on time, you can use store-bought tzatziki sauce instead of making your own.
For a vegetarian version of the spanakopita, you can substitute crumbled tofu for the feta cheese.
If you have leftover phyllo dough, try making baklava for dessert!
"This Greek-inspired dinner is perfect for a night in with friends or family. With a bit of preparation, you can create a meal that's not only delicious but also healthy and nourishing."