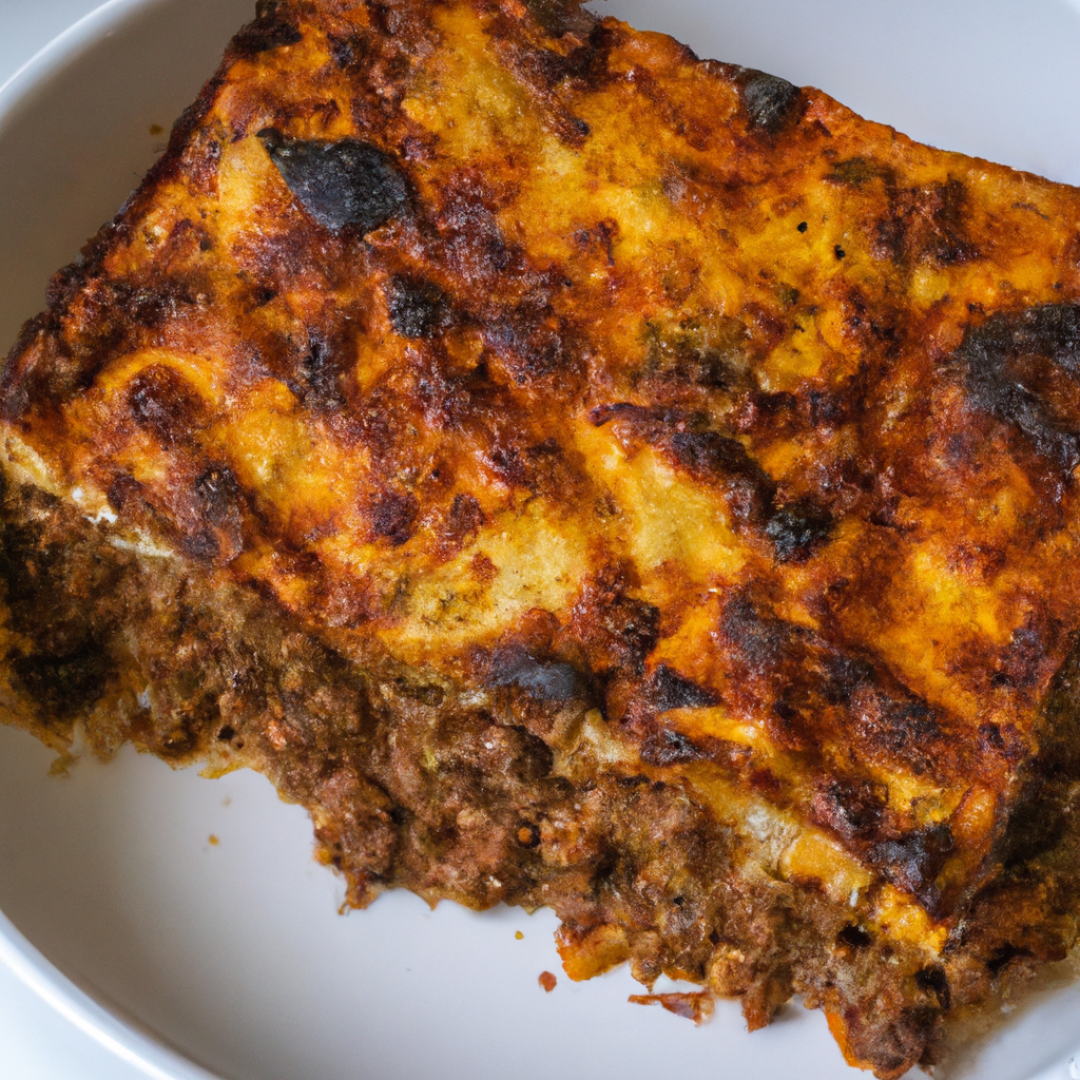 What are some traditional ingredients used in a Greek Vegan Moussaka recipe?
Introduction:
Looking for a vegan twist on a classic Greek dish? This vegan moussaka recipe will delight your taste buds with layers of savory vegetables and creamy béchamel sauce. Perfect for a cozy family dinner or a summer potluck, the dish is hearty and satisfying without using any meat or dairy products. Get ready to indulge in a vegan moussaka that is just as delicious as the traditional recipe.
Ingredients:
For the moussaka layers:
– 3 large eggplants
– 2 large zucchinis
– 2 potatoes
– 1 large onion
– 4 garlic cloves
– 2 cans of chopped tomatoes
– 1 tablespoon of tomato paste
– 2 tablespoons of olive oil
– 1/2 teaspoon ground cinnamon
– 1/2 teaspoon ground nutmeg
– Salt and black pepper to taste
For the béchamel sauce:
– 5 cups of unsweetened almond milk
– 2/3 cup of all-purpose flour
– 1/3 cup of nutritional yeast
– 1/4 cup of olive oil
– 2 teaspoons of garlic powder
– 1/2 teaspoon of nutmeg
– Salt and black pepper to taste
Instructions:
1. Preheat the oven to 375°F.
2. Peel and slice the eggplants, zucchinis, and potatoes into 1/4- inch-thick rounds.
3. Heat a grill or grill pan on high heat and grill the eggplant, zucchini, and potato rounds until lightly charred. Set aside.
4. Finely chop the onion and garlic cloves.
5. Heat olive oil in a large skillet over medium heat. Add the onions and garlic to the pan and sauté until the onions become yellowish and transparent.
6. Add the chopped tomatoes and tomato paste to the skillet and stir well. Season with cinnamon, nutmeg, salt, and black pepper. Stir and let the sauce simmer for 10 minutes until thickened.
7. For the béchamel sauce, whisk flour and nutritional yeast in a saucepan over medium heat. Gradually pour in almond milk, whisking constantly to prevent clumps. Continue whisking the mixture until it thickens and becomes smooth.
8. Remove the sauce from the heat, add garlic powder, nutmeg, salt, and black pepper. Stir well.
9. Grease a 13 x 9-inch baking dish with olive oil.
10. Arrange a layer of the grilled eggplant, zucchini, and potatoes at the bottom of the baking dish. Repeat the layering process twice more.
11. Pour the tomato sauce over the vegetable layers, spreading it evenly.
12. Pour the béchamel sauce over the top of the tomato sauce layer, spreading it evenly to cover the entire surface.
13. Bake for 45 minutes until the béchamel becomes golden brown and bubbling.
Outro:
Take a bite of this vegan moussaka and savor the traditional Greek flavor without any meat or dairy. With layers of charred vegetables and creamy béchamel sauce, this dish is sure to be a crowd-pleaser at any gathering. Serve with a side of fresh salad or crusty bread for a complete meal.