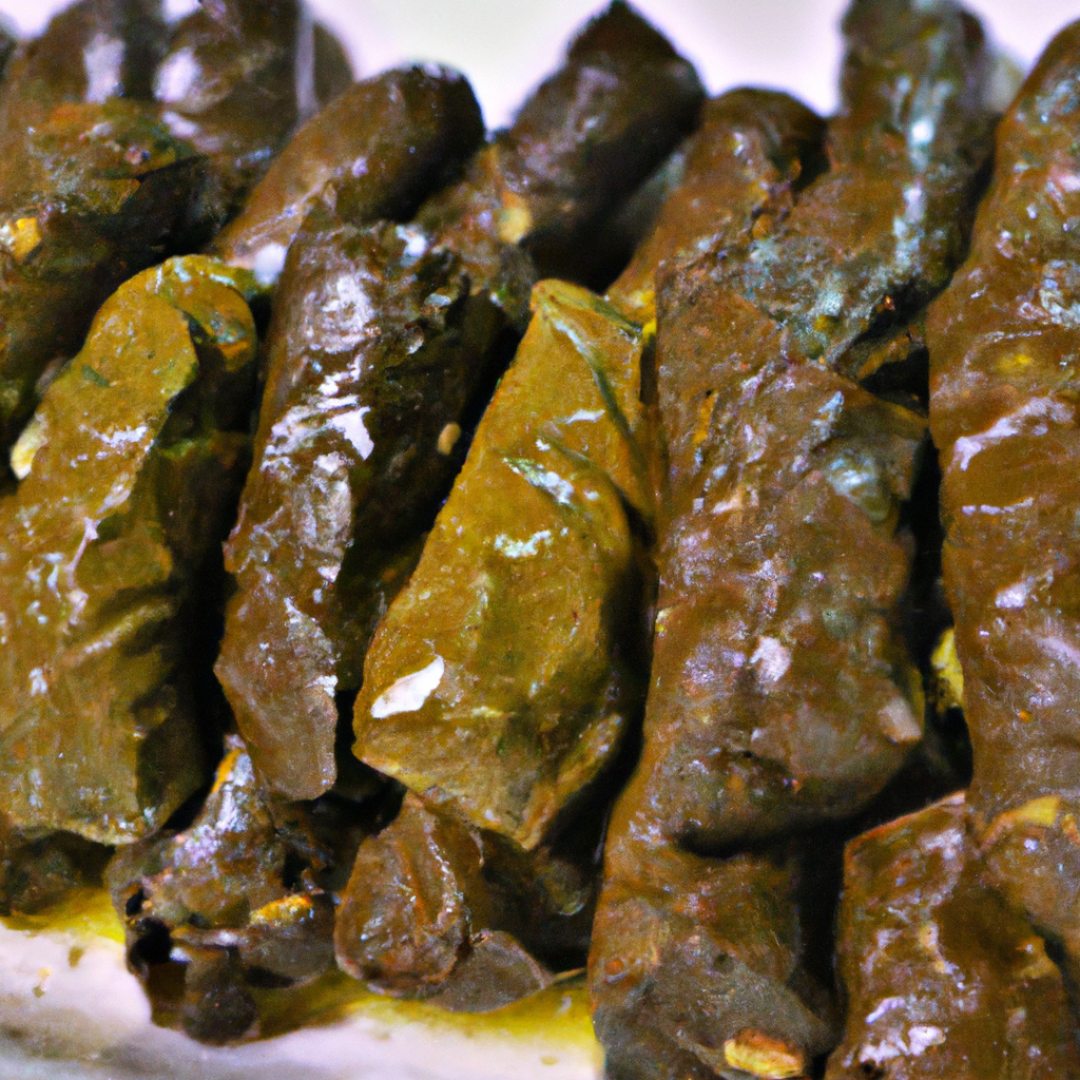 What specific ingredients make the Greek Dolmades an authentic appetizer you should try?
Greek Dolmades: A Delicious and Authentic Appetizer Recipe You Must Try
Stuffed with flavor, Greek Dolmades are a delightful appetizer representing authentic Greek cuisine. These stuffed grape leaves are bite-sized parcels of joy packed with hints of lemon, dill, and rice. While they may seem complex, with this step-by-step recipe, you'll be whipping up a batch in no time.
Ingredients:
50-60 vine leaves (fresh or from a jar)
1 1/2 cup medium grain rice
1 large onion, finely chopped
1 cup fresh dill, minced
1/2 cup fresh mint, minced
1 cup olive oil
4 lemons, juiced
1 cup boiling water
Sea salt and black pepper to taste
Instructions:
Rinse the vine leaves and blanch them in boiling water for 2-3 minutes. Remove them and let them cool down.
In a large frying pan, sauté the onions with half the olive oil until they turn translucent.
Add the rice to the pan and continue to sauté for few minutes. Now, add half the lemon juice, dill, mint, salt, and pepper. Mix well and set the pan aside allowing the flavors to blend.
Lay a vine leaf on a flat surface, vein side up. Place a teaspoon of the mixture on the leaf, near the stem edge. Fold in the sides and then roll it neatly, but not too tight, as the rice will need space to expand during cooking.
Place the rolled leaves, seam side down, in a large pan. Drizzle with the remaining olive oil, lemon juice, and cover with boiling water.
Cover the pan, reduce heat to low, and let it simmer for about 50-60 minutes until the leaves are tender and the rice is cooked.
Let the Dolmades cool in the pan before serving. They taste best when served at room temperature.
Now, you are ready to impress your friends and family with your homemade Greek Dolmades. Making this authentic dish might take a bit of practice, but once you get the hang of it, it's happily addictive! Enjoy the culinary journey. Guten Appetit!
Conclusion
Dolmades are a staple in Greek cuisine, hailing from a culture known for its delicious food. These small yet satisfying appetizers offer a unique blend of taste and texture that will leave you craving for more. Whether it's for a small family gathering, party, or just a mid-week treat for yourself, this Greek Dolmades recipe is sure to be a crowd pleaser. So why wait? Embrace the flavors of Greece today with this gratifying Greek Dolmades recipe!