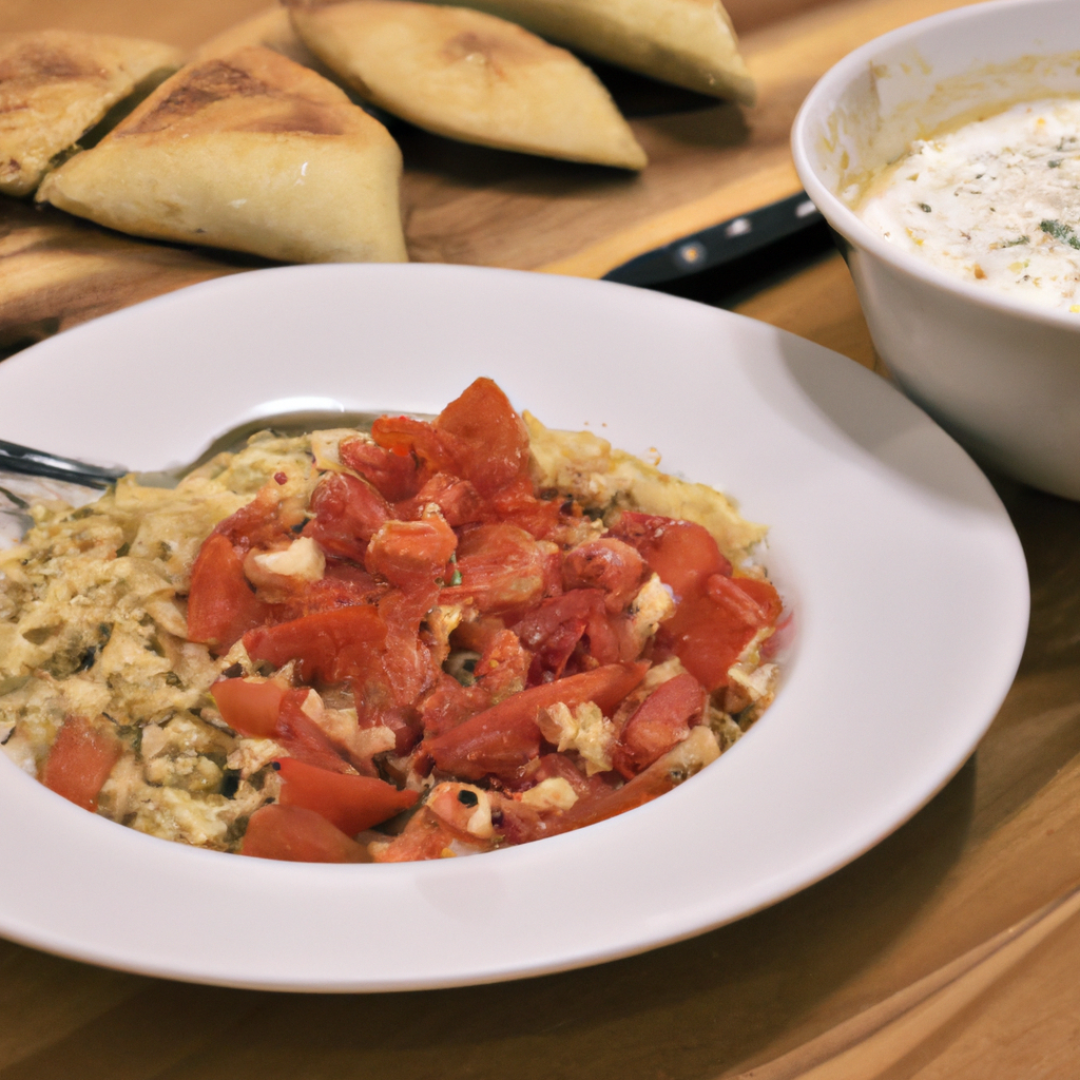 What are the key ingredients that make up this savory Greek lunch recipe?
Mediterranean Delight: A Savory Greek Lunch Recipe
Introduction
Looking for a delicious and healthy lunch option? Look no further than this Mediterranean delight recipe! Packed full of flavor and nutrients, this savory Greek lunch recipe will satisfy even the most discerning palates. Whether you're a seasoned cook or a beginner, this recipe is sure to impress. So grab your apron, fire up the stove, and let's get cooking!
Ingredients:
4 boneless, skinless chicken breasts
1/2 teaspoon salt
1/4 teaspoon black pepper
1/4 teaspoon dried oregano
1/4 teaspoon dried thyme
1/4 teaspoon dried basil
1/4 teaspoon garlic powder
1 tablespoon olive oil
1 red onion, sliced
1 red bell pepper, sliced
1 yellow bell pepper, sliced
1 can chickpeas, drained and rinsed
1/2 cup kalamata olives
2 tablespoons chopped fresh parsley
1/4 cup crumbled feta cheese
Instructions:
Season the chicken breasts with salt, black pepper, oregano, thyme, basil, and garlic powder.
Heat the olive oil in a skillet over medium-high heat.
Sear the chicken breasts in the skillet for 2-3 minutes on each side until browned. Remove from skillet.
Add the onion and bell peppers to the skillet and cook until softened, about 5 minutes.
Add the chickpeas and olives to the skillet and cook for 1-2 minutes.
Return the chicken to the skillet and cook for an additional 5-7 minutes, or until the chicken is cooked through.
Sprinkle the dish with fresh parsley and crumbled feta cheese.
Serve hot and enjoy!
Conclusion
There you have it – a delicious and healthy Greek lunch recipe that's perfect for any time of year! Not only is this dish packed with flavor, but it's also an excellent source of protein and other important nutrients. So why not give it a try today? We promise you won't be disappointed!