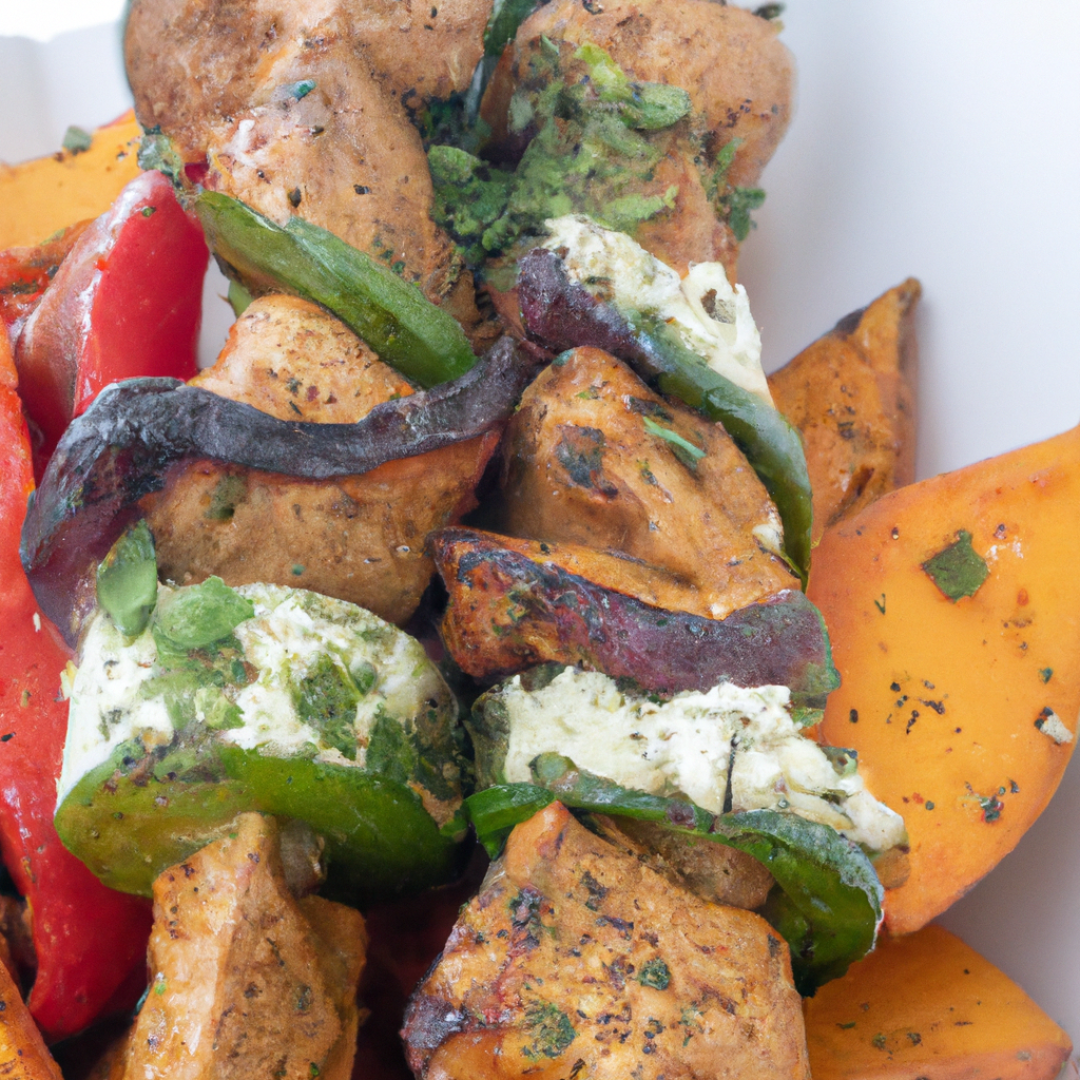 What are the ingredients used in the vegan Greek Souvlaki recipe?
Caveman's Delight: Vegan Greek Souvlaki Recipe
There's nothing like a hearty meal to make you feel like a caveman, and this vegan Greek souvlaki recipe is sure to satisfy. With all the flavor of traditional souvlaki, but without the meat, this recipe is perfect for vegans, vegetarians, or anyone looking to try something new. Plus, it's easy to make and can be enjoyed any time of year.
Ingredients:
1 block of extra firm tofu, drained and pressed
1/4 cup olive oil
2 tablespoons lemon juice
2 tablespoons red wine vinegar
3 cloves garlic, minced
1 teaspoon dried oregano
1/2 teaspoon sea salt
1/4 teaspoon black pepper
8 skewers
8 pita breads
1 large tomato, chopped
1/2 small red onion, chopped
1/4 cup vegan tzatziki sauce
Instructions:
Preheat your grill to medium-high heat. If using wooden skewers, soak them in water for at least 30 minutes.
Cut the tofu into 1-inch cubes and thread onto skewers.
In a bowl, whisk together the olive oil, lemon juice, red wine vinegar, garlic, oregano, salt, and pepper. Pour over the tofu skewers and marinate for at least 30 minutes.
Grill the tofu skewers for 4-5 minutes per side, or until golden brown and crispy.
Warm the pita breads on the grill for 1-2 minutes.
To assemble, place a grilled tofu skewer into a warm pita bread and top with chopped tomato, red onion, and vegan tzatziki sauce. Repeat with remaining skewers and pita breads.
Serve hot and enjoy!