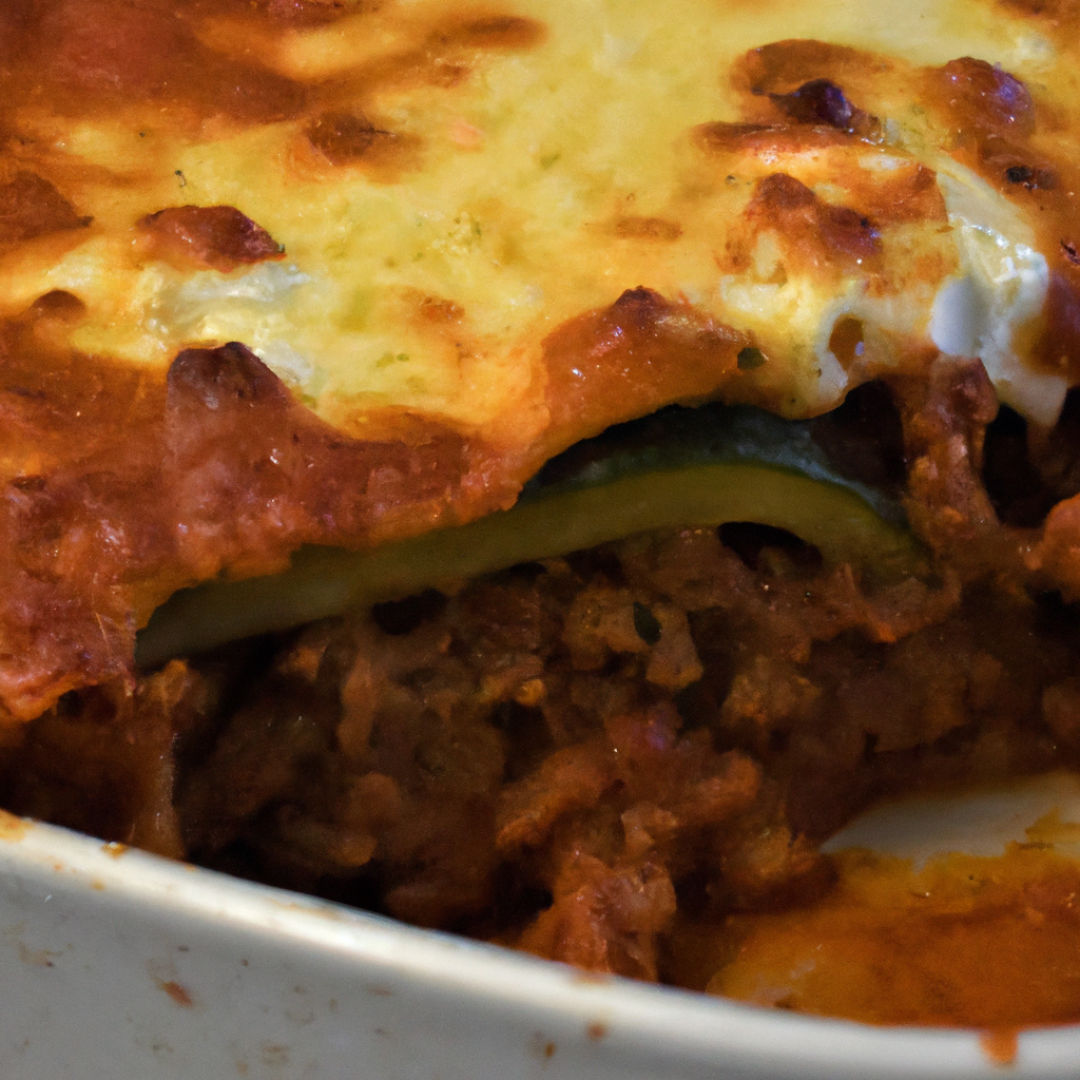 What are some common ingredients used in Greek vegan moussaka dishes?
Greek Vegan Moussaka Recipe
If you're looking for a delicious, healthy, and easy-to-make dish that bursts with flavor, you have to try this Greek Vegan Moussaka recipe. Moussaka is a famous dish from the Mediterranean cuisine, and with this vegan version, you'll savor all the exquisite flavors of the Mediterranean without consuming any animal products.
This vegan moussaka is perfect for any occasion, whether you're having friends over for dinner or want to enjoy some comfort food on a chilly night.
Ingredients:
1 large eggplant
2 medium potatoes
4 tablespoons olive oil
1 onion, chopped
3 garlic cloves, minced
1 red bell pepper, diced
1 zucchini, sliced
1 can (14 oz) crushed tomatoes
2 tablespoons tomato paste
1 tablespoon dried oregano
1 tablespoon dried basil
1 teaspoon ground cumin
1 teaspoon smoked paprika
Salt and pepper to taste
1/2 cup soy milk
2 tablespoons nutritional yeast
1 tablespoon cornstarch
Instructions:
Preheat your oven to 400°F (200°C).
Cut the eggplant and potatoes into thin slices, about 1/4 inch (0.6 cm) thick. Arrange them on a baking sheet, brush them with 2 tablespoons of olive oil, and sprinkle with salt and pepper. Roast them in the oven for about 20 minutes, until they are tender and lightly browned.
While the eggplant and potatoes are roasting, prepare the tomato sauce. Heat the remaining 2 tablespoons of olive oil in a large skillet over medium heat. Add the onion and garlic, and sauté for about 5 minutes, until they are soft and translucent.
Add the red bell pepper and zucchini, and cook for another 5 minutes, until they are tender. Add the can of crushed tomatoes, tomato paste, dried oregano, dried basil, cumin, smoked paprika, salt, and pepper. Mix everything well and let it simmer for about 10 minutes.
In a small bowl, whisk together the soy milk, nutritional yeast, and cornstarch. This will be our vegan béchamel sauce.
In a deep casserole dish, arrange a layer of roasted eggplant and potatoes. Spoon half of the tomato sauce over them. Repeat the layers.
Pour the vegan béchamel sauce on top of the layers, making sure to cover them evenly.
Bake the moussaka in the oven for about 30 minutes, until the top is golden and crispy.
Let the moussaka cool down for a few minutes before serving. Enjoy!
We hope you enjoy this Greek Vegan Moussaka recipe as much as we do. It's a great way to savor the flavors of the Mediterranean while keeping a healthy and cruelty-free diet.
For more delicious vegan recipes, please follow us on social media and subscribe to our newsletter. Happy cooking!