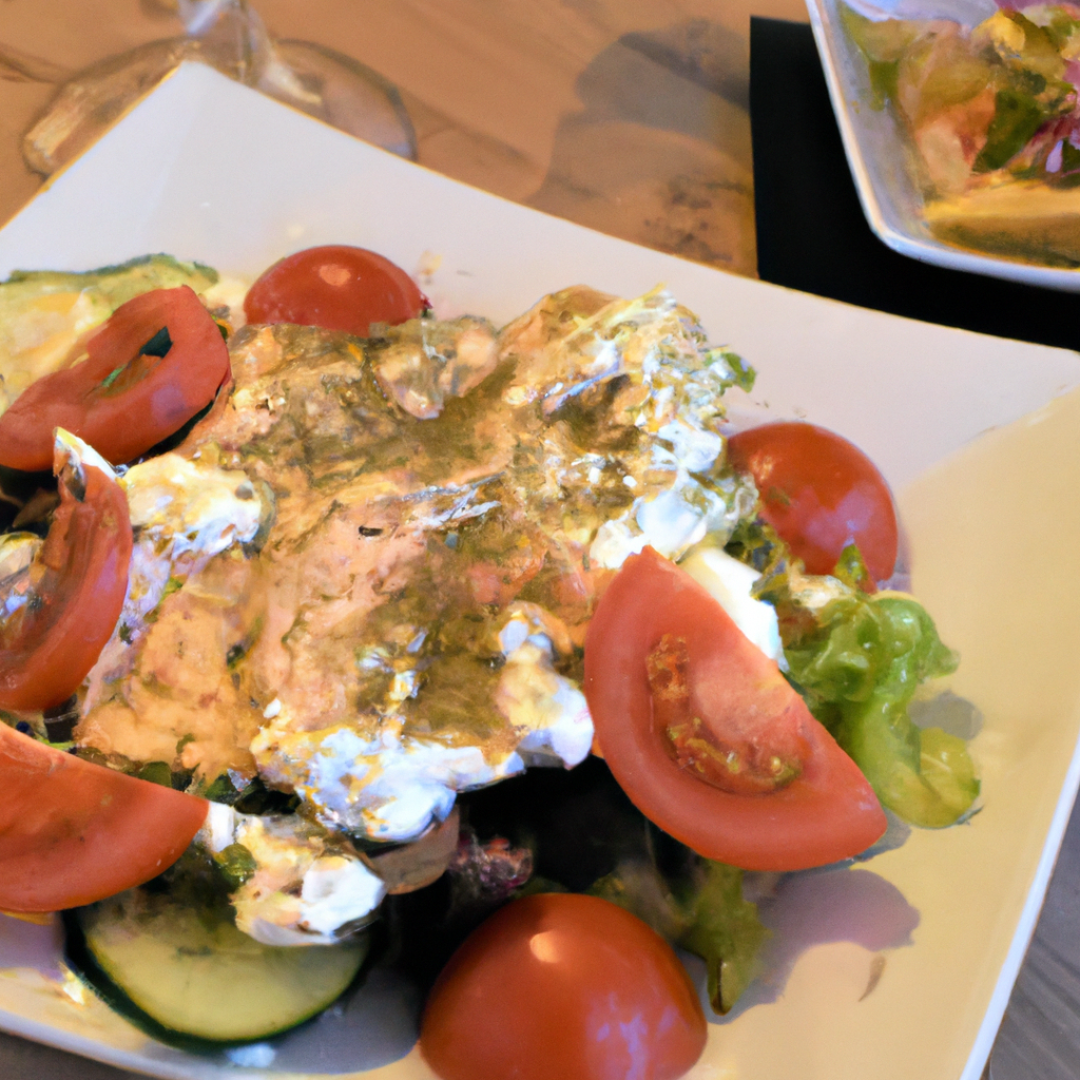 What are the key ingredients in this Greek dinner recipe?
Savor the Flavors of Greece with this Mouthwatering Dinner Recipe
Greek cuisine is known for its fresh ingredients, flavorful seasonings, and simple yet delicious dishes. This dinner recipe is the perfect example of all of these qualities. It features tender chicken, roasted potatoes, and tangy tzatziki sauce.
Ingredients:
4 chicken breasts
4 potatoes
2 cloves of garlic, minced
1 tsp. dried oregano
1 tsp. salt
1/2 tsp. black pepper
1/4 cup olive oil
For the tzatziki sauce:
1 cup Greek yogurt
1/2 cucumber, peeled and grated
1 clove of garlic, minced
1 tbsp. lemon juice
1 tsp. salt
1/4 tsp. black pepper
Instructions:
Preheat oven to 400°F.
Cut the potatoes into small pieces and place them in a large bowl.
Add the minced garlic, dried oregano, salt, black pepper, and olive oil to the bowl and toss to coat the potatoes evenly.
Spread the potatoes out on a baking sheet and bake for 20 minutes.
While the potatoes are baking, season the chicken breasts with salt and black pepper.
Heat a large skillet over medium-high heat and add the chicken breasts. Cook for 6-8 minutes per side or until they are fully cooked.
While the chicken is cooking, make the tzatziki sauce. Combine the Greek yogurt, grated cucumber, minced garlic, lemon juice, salt, and black pepper in a small bowl and stir until well combined.
Once the chicken is fully cooked, remove it from the skillet and let it rest for a few minutes before slicing.
Plate the roasted potatoes and sliced chicken breasts and top with the tzatziki sauce.