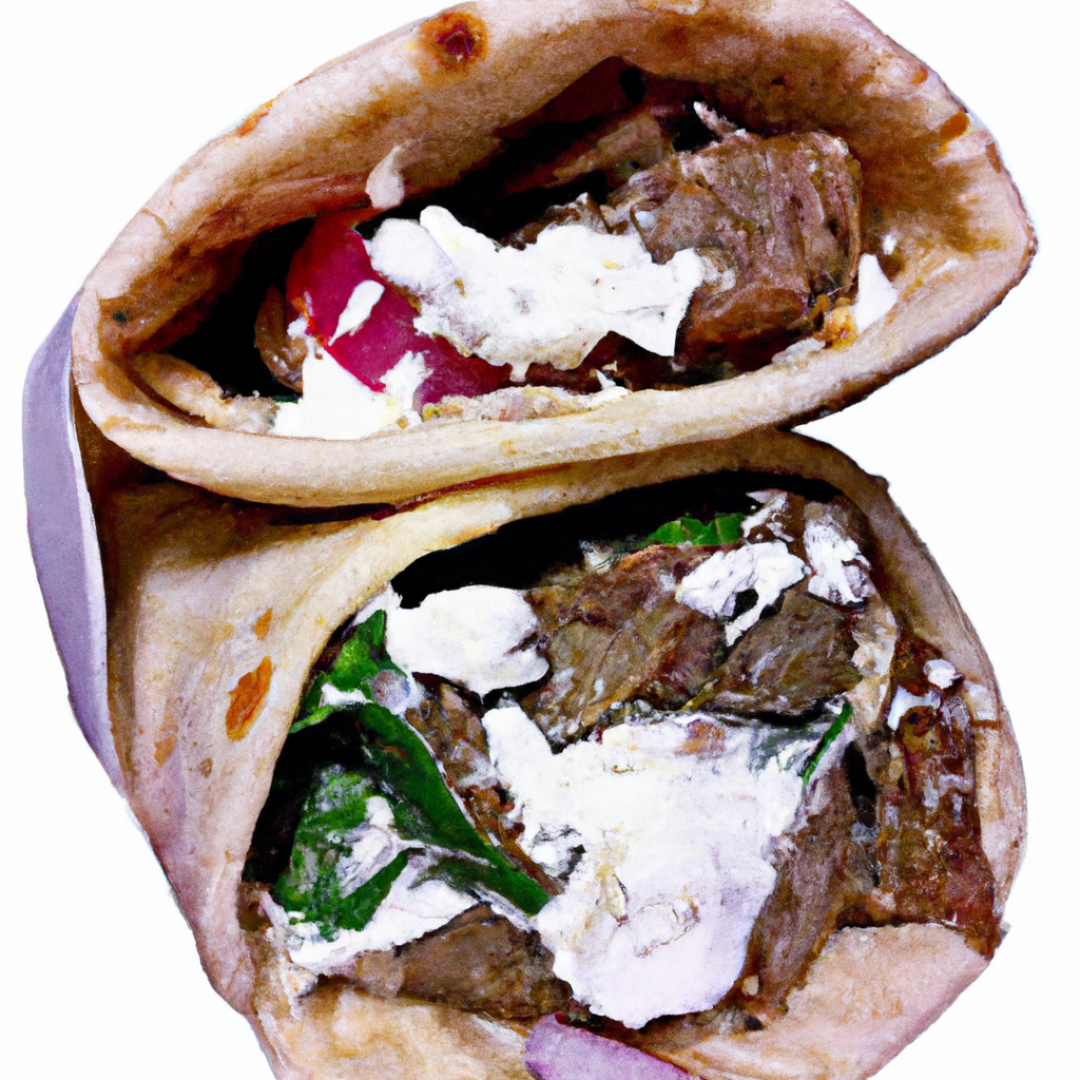 What are the ingredients needed to make this delicious Greek gyro wrap recipe for your lunch box?
Delicious Greek Gyro Wrap Recipe for Your Lunch Box
Ingredients
1 lb. ground lamb
1 large onion, diced
2 garlic cloves, minced
2 teaspoons dried oregano
1 teaspoon onion powder
1 teaspoon garlic powder
1/2 teaspoon paprika
1/2 teaspoon cumin
1 teaspoon salt
1/2 teaspoon black pepper
4 pita breads, warmed
1/2 cup tzatziki sauce (homemade or store bought)
1 cup diced tomatoes
1/2 cup diced red onions
1 cup shredded lettuce
Instructions
In a large mixing bowl, combine the ground lamb, onion, garlic, oregano, onion powder, garlic powder, paprika, cumin, salt, and black pepper. Mix well, using your hands.
Divide the meat mixture into 4 equal portions and form them into patties that are about 3/4 inch thick.
Heat a large skillet over medium-high heat. When the skillet is hot, add the patties to the skillet and cook for 3-4 minutes per side, or until they're cooked to your liking.
While the patties are cooking, warm the pita breads in the microwave or oven.
Once the patties are cooked, remove them from the skillet and let them rest for a few minutes.
To assemble the gyros, spread 2 tablespoons of tzatziki sauce onto each pita bread. Then, top with the cooked patties, diced tomatoes, diced onions, and shredded lettuce.
Wrap up the pita breads tightly and serve immediately.