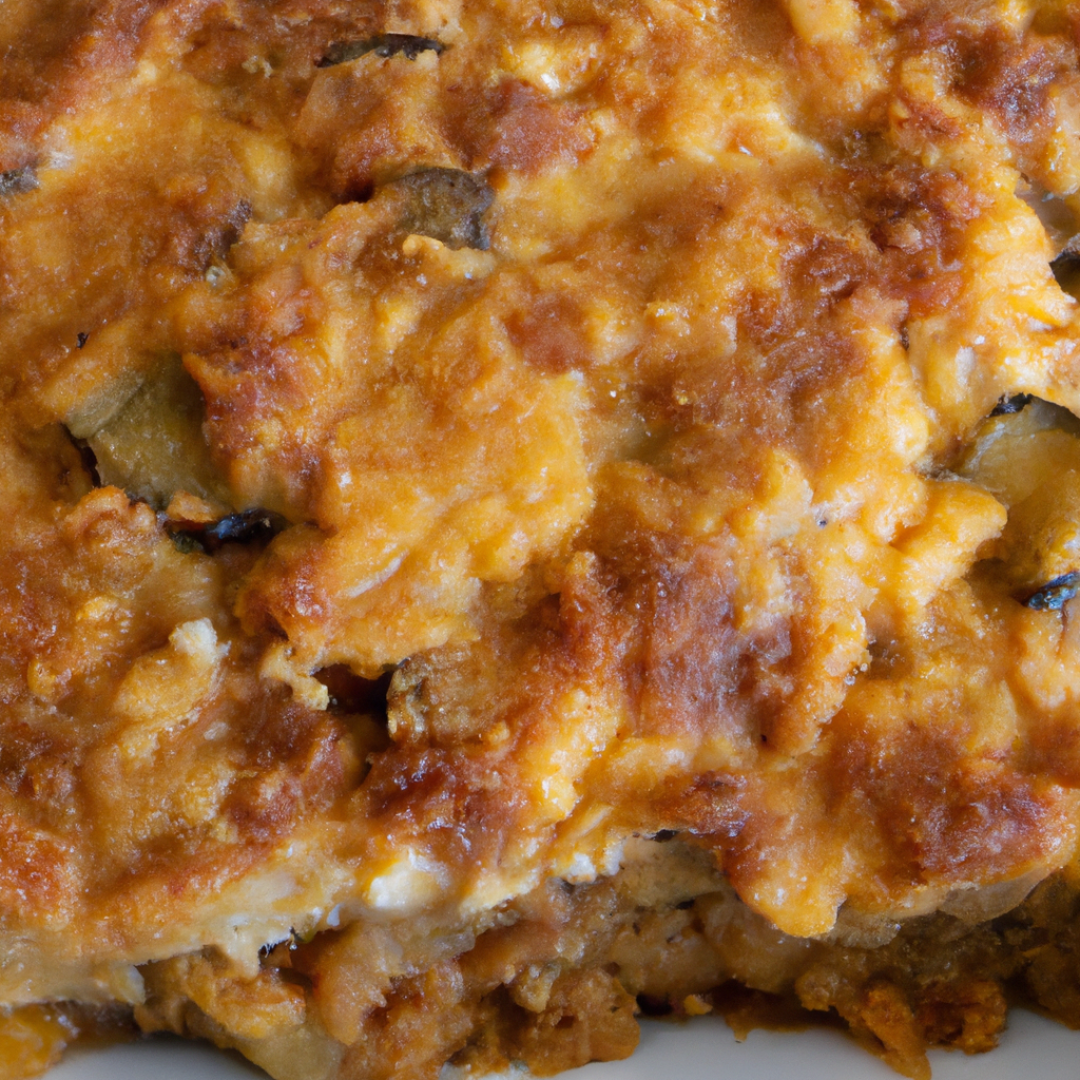 How can this vegan moussaka recipe be made more accessible for individuals with dietary restrictions?
Deliciously Greek: Try This Authentic Vegan Moussaka Recipe!
Moussaka is a traditional Greek dish that is typically made with meat, but you don't need to sacrifice flavor if you're looking for a vegan option. This authentic vegan moussaka recipe is perfect for those who want to enjoy the rich, comforting flavors of Greek cuisine without any animal products. So let's get started and make a deliciously Greek vegan moussaka!
Ingredients:
2 eggplants, sliced
2 zucchinis, sliced
2 onions, chopped
4 cloves garlic, minced
2 cups cooked lentils
2 tbsp olive oil
2 cups tomato sauce
1 cup vegan shredded cheese
2 tbsp fresh parsley, chopped
1 tsp dried oregano
Salt and pepper, to taste
Instructions:
Preheat oven to 375°F (190°C).
Heat olive oil in a large skillet over medium heat. Add onions and garlic and sauté until onions are translucent.
Add sliced eggplants and zucchinis to the skillet and cook until vegetables are tender. Season with salt and pepper to taste.
Add cooked lentils to the skillet and stir to combine.
Spread a layer of tomato sauce on the bottom of a 9×13 inch baking dish.
Add a layer of the cooked vegetable and lentil mixture on top of the tomato sauce.
Sprinkle a layer of vegan shredded cheese on top of the mixture.
Repeat layers until all ingredients are used up.
Sprinkle fresh parsley and dried oregano on top.
Cover the dish with foil and bake for 30 minutes. Remove foil and bake for an additional 10 minutes.
Let the moussaka cool for a few minutes before slicing and serving.
Enjoy Your Deliciously Greek Vegan Moussaka!
This authentic vegan moussaka recipe is sure to satisfy your craving for homemade comfort food. With its hearty blend of vegetables, lentils, and savory tomato sauce, it's a great option for a weekend dinner or special occasion. Give it a try and don't forget to let us know how it turned out!