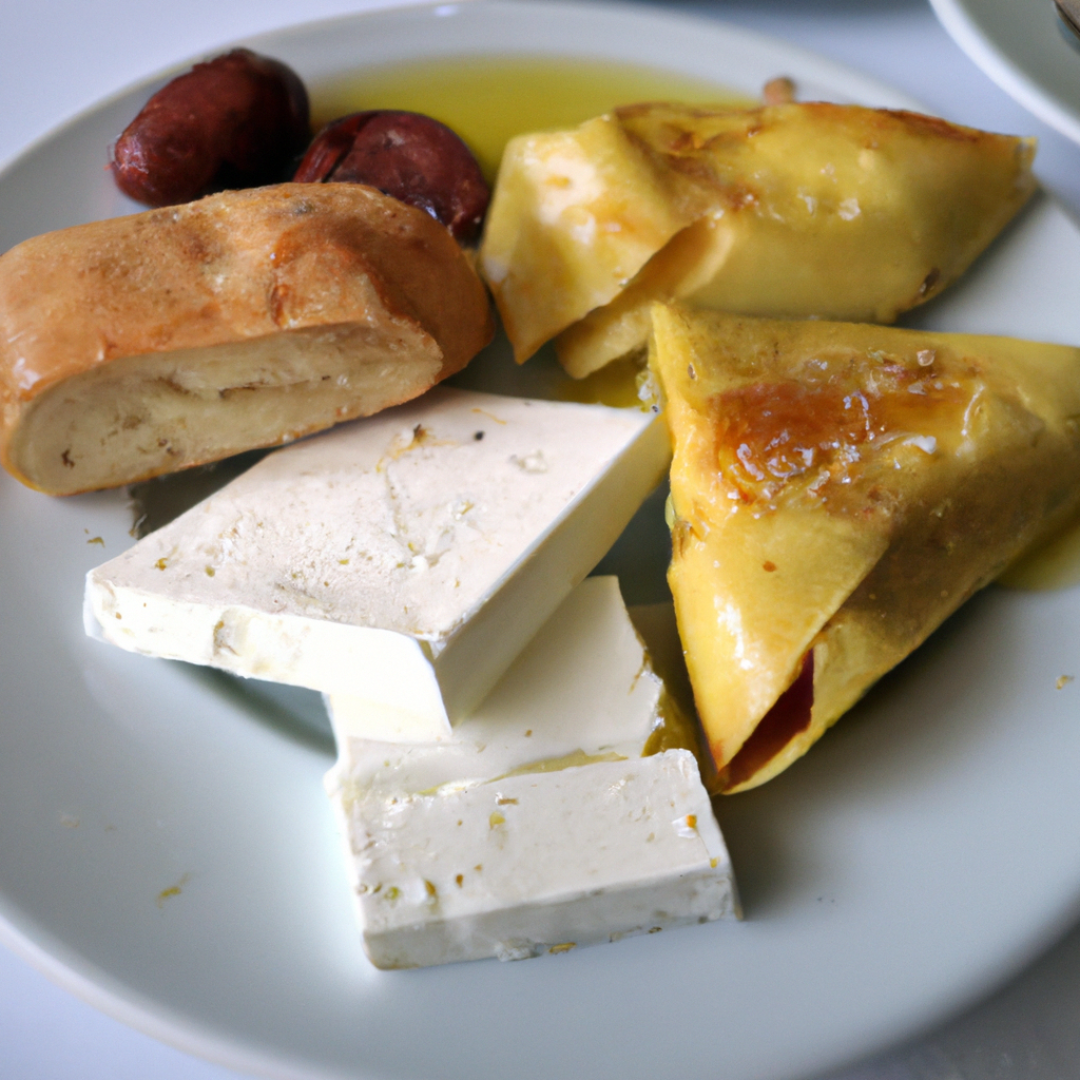 What traditional ingredients are typically used in an Authentic Greek Breakfast recipe?
Start Your Day the Greek Way: Authentic Greek Breakfast Recipe
When it comes to breakfast, few cultures do it quite as well as the Greeks. The typical Greek breakfast is hearty without being heavy, combining a wealth of fresh ingredients for a nutritious and delicious start to the day. With a mix of bread, fruits, dairy, and protein, an authentic Greek breakfast will keep you full and energized all morning. Plus, it's simple to prepare. In this post, we'll be sharing a classic Greek breakfast recipe that you can easily whip up in your own kitchen. Let's get cooking, shall we?
Ingredients:
For the main meal:

– 2 fresh tomatoes
– 1 cucumber
– 200g feta cheese
– Black olives
– 2 boiled eggs
– Olive oil
– Oregano
– Fresh bread

For the Greek yogurt with honey and nuts:

– 200g Greek yogurt
– 2 tbsp honey
– Almond slivers or chopped walnuts
Instructions:
Start with the main meal. Slice tomatoes and cucumber. Arrange them on a plate alongside the feta cheese and black olives. You may also add some cold cuts if you like.
Drizzle a good amount of olive oil over the tomatoes and feta cheese then sprinkle with oregano.
Serve the boiled eggs alongside.
For the Greek yogurt, simply spoon yogurt into a bowl, drizzle with honey and sprinkle with your choice of nuts.
Don't forget to serve fresh bread on the side to complete your authentic Greek breakfast feast.
There you have it – a simple yet nourishing Greek-style breakfast that's guaranteed to kick-start your day on the right note. This meal takes just minutes to prepare, but with its combination of fresh ingredients and Greek flavors, it'll transport you straight to a sunny Greek island.
Outro
Whether you're just looking to switch up your breakfast routine or are genuinely passionate about exploring different cuisines, this authentic Greek breakfast recipe is the perfect start. It is not just delicious but also brimming with healthy nutrients. So, why don't you start your day the Greek way? Happy cooking!