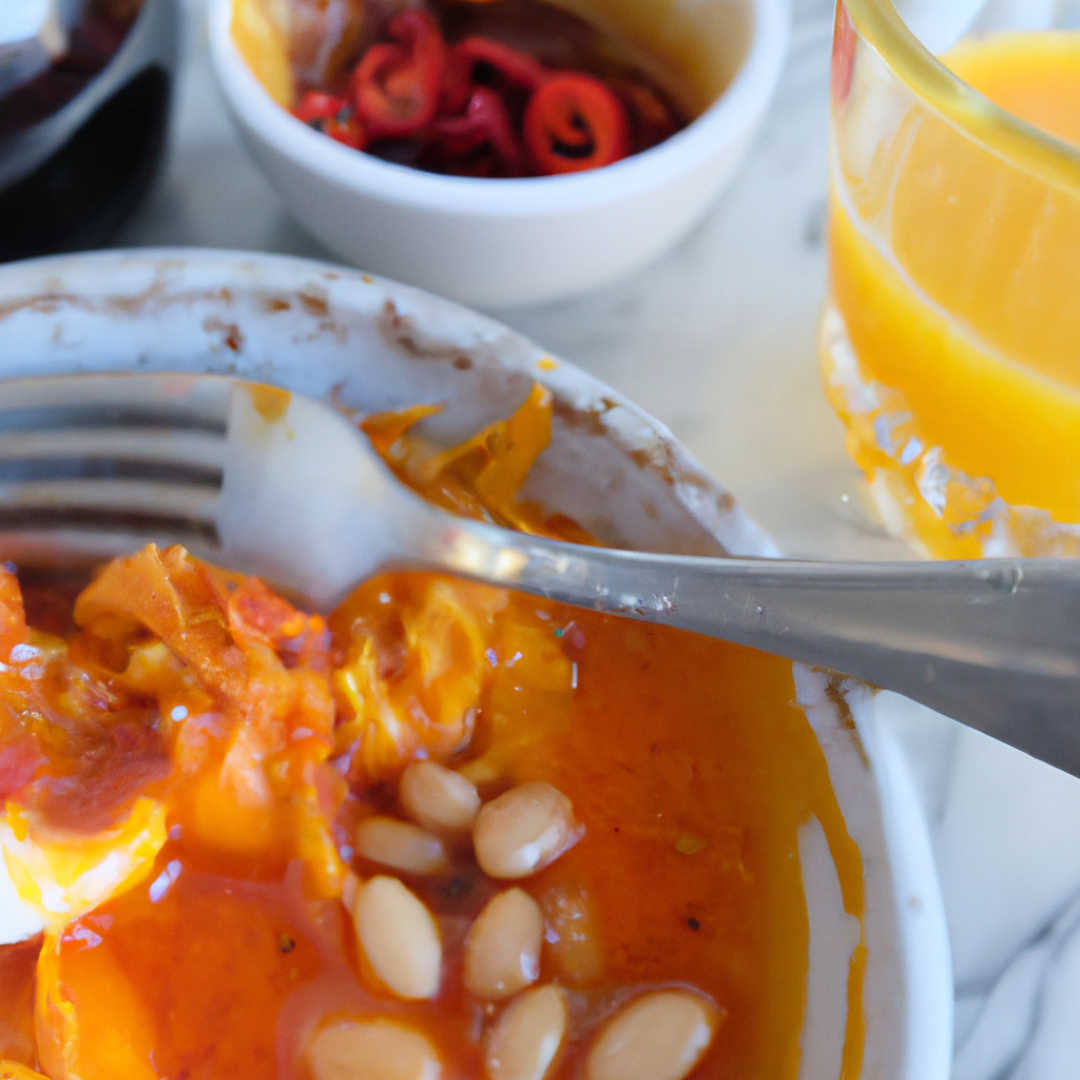 What are the key ingredients included in a traditional Greek breakfast recipe as per the Mediterranean diet?
Start Your Day the Mediterranean Way: A Traditional Greek Breakfast Recipe
Intro:
Healthy, hearty, and delicious, Mediterranean cuisine is not just about lunch and dinner. How about starting your day the Greek way? Our traditional Greek breakfast recipe is packed full of flavor and nutrients to fuel your day. Inspired by the sunny climes of Greece, this recipe delivers a wholesome balance of proteins, fats, and carbohydrates. So put on your apron and let's get cooking!
Ingredients:
2 slices of whole grain toast
2 tbsp of Greek honey
1 medium ripe tomato, sliced
1 cucumber, sliced
1/4 cup of olives (a mix of kalamata and green)
100g feta cheese, sliced
2 boiled free-range eggs
A sprinkle of oregano
Instructions:
First, get your slices of toast ready. These will be the base for your Greek breakfast.
Spread the Greek honey over the toast.
Arrange your sliced tomato and cucumber over the honey.
Scatter your olives amongst the salad on your toast. Greeks love olives, so don't skimp!
Place your feta cheese on top. The salty feta, sweet honey, and crisp salad are a taste sensation!
Finally, serve with your boiled eggs on the side and a sprinkle of oregano over everything.
Outro:
Enjoy this traditional Greek breakfast recipe as a refreshing change from your usual breakfast routine. This Mediterranean dish is not just full of robust flavors, but it's packed with nutrients to fire up your day. Join us again for more exciting recipes that are easy to make and delicious to taste. Kali Orexi – enjoy your meal!