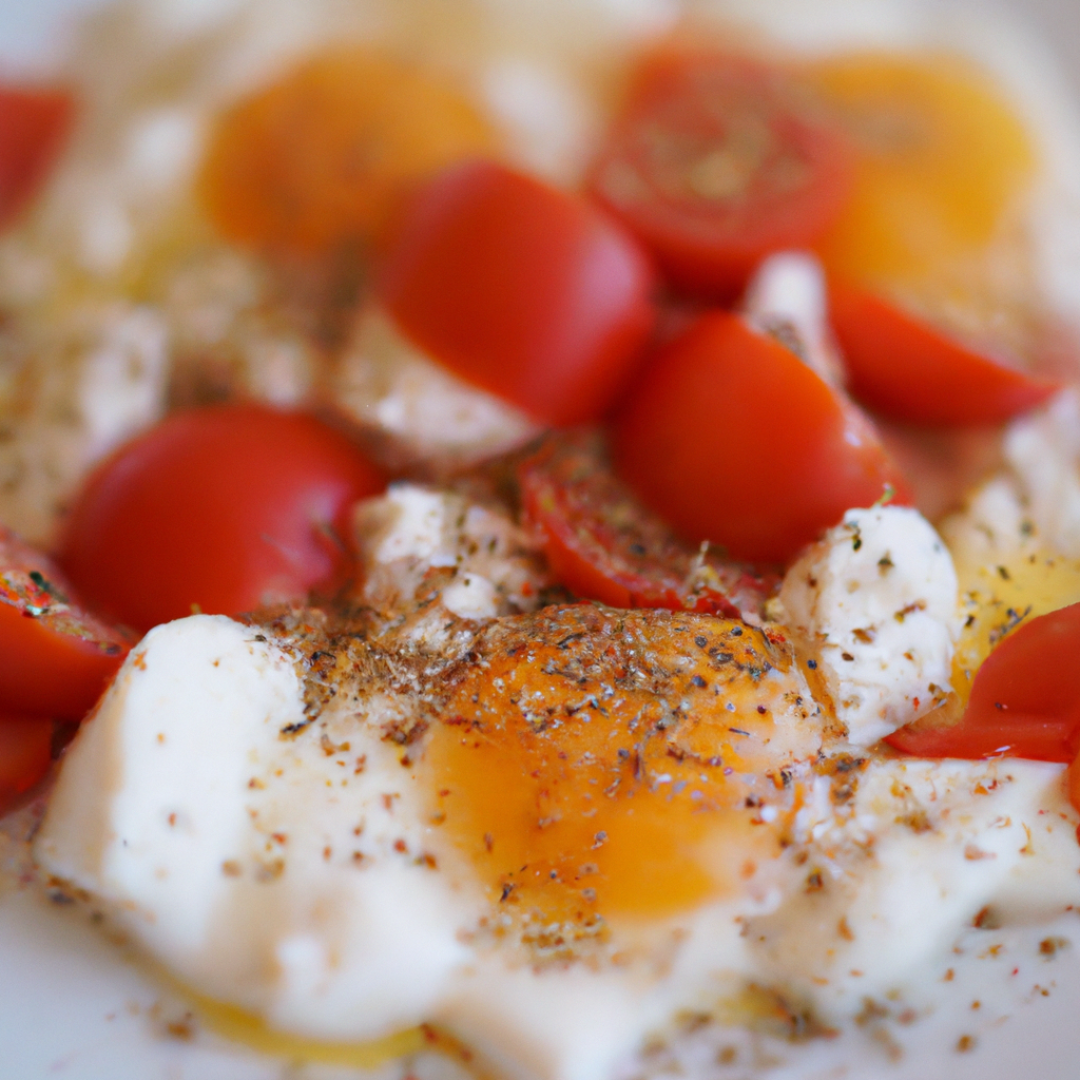 What are some key ingredients in a traditional Greek breakfast?
Start Your Day Greek-Style with this Delicious Breakfast Recipe
Greek cuisine is renowned for its delicious and healthy dishes, and breakfast is no exception. Start your day with a Greek-style breakfast that will leave you satisfied and energized. This recipe is easy to make and packed with flavor, making it the perfect way to start your mornings.
Ingredients
4 slices of bread
4 eggs
2 tomatoes
1 small onion
6-8 black olives
Feta cheese, crumbled
Olive oil
Salt and pepper
Instructions
Preheat a non-stick frying pan over medium heat.
Cut the tomatoes into small cubes and the onion into thin slices.
Drizzle a little bit of olive oil over the pan and add the onion slices. Cook for 3-4 minutes, or until they become translucent and slightly caramelized.
Add the tomatoes to the pan and cook for another 2-3 minutes, or until they soften. Season with salt and pepper to taste.
Add the black olives to the pan and mix well with the tomato and onion mixture. Cook for another minute or so, until the olives warm up.
Toast the bread slices and divide the tomato and onion mixture evenly among them.
Crack an egg on top of each slice of bread and season with salt and pepper.
Cover the pan with a lid and cook for 5-7 minutes, or until the egg whites are set but the yolks are still runny.
Sprinkle crumbled feta cheese over the eggs and serve immediately.
Enjoy your delicious Greek-style breakfast with a cup of coffee or tea, and start your day off on the right foot.